Giving
The Business of Generosity and Philanthropy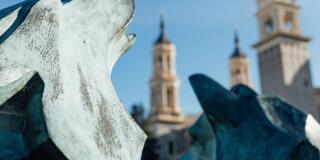 Giving societies at USF encourage alumni to support current students in meeting their professional and personal goals. By donating to those coming after them, our community helps to create a culture of philanthropy and teaches the next generation the value of paying it forward. 
Wayne Ward '77, the senior vice president and regional manager for California Bank and Trust, shared how being able to give back to the university was his way of holding onto the connections he forged during his time at USF.
As an alumnus, he shares how privileged he feels having the opportunity to make new connections and invest in old ones long after his years at USF. 
"What better way as a professional to stay connected and help others so that they can get a better education and the school can continue to thrive and prosper," said Ward.
Allegiance to Creed
As a member of USF's Wolf and Kettle giving society, a quarterly giving tier celebrating a donor's dedication and generosity to the university, Ward has contributed to the construction of many special projects on campus. To recognize his long-standing patronage, his name can be found engraved in the Koret Health and Recreation center. 
"A personal gain is finding it to be a natural thing to carry and frequently practice the values of USF in my professional and personal life. The value of having high character, helping people, and being socially conscious, have stuck with me" said Ward.
Finding the Essence of Value
Ward's Business Administration degree from USF was an investment that linked him closely to the basic values that he lives by today. With connections to professors and pledge members from USF's Greek life, Ward was able to leverage a college experience that prepared him for opportunities such as being recruited by the Federal Banking Regulatory Agency within the United States Treasury Department.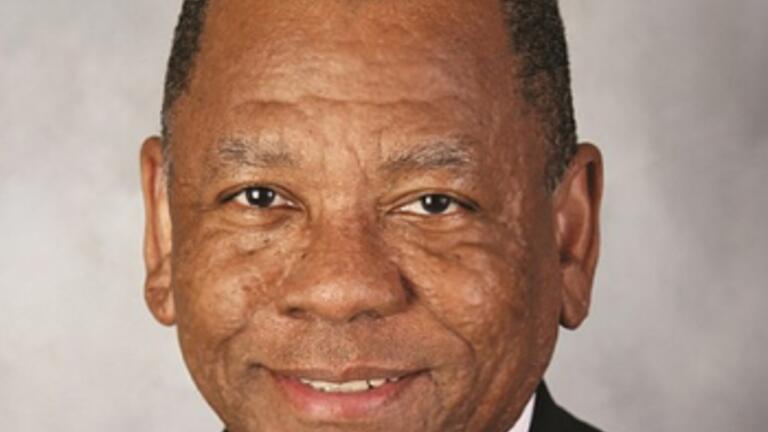 "USF prepared me in a good way to transition into corporate America and I have been in banking my entire career," said Ward.
Ward marked his participation in USF's Delta Sigma Pi chapter, one of the most prestigious organizations on campus, as a major stepping stone for his career and later contributions to the university. 
"In fact, one of my professors actually pledged Delta Sigma Pi during the four years I attended USF. Of course, my fraternity brothers served as good role models whose pursuit of a business education was as strong as my own," shared Ward.
Elected Chancellor of the Delta Sigma Pi, Ward learned professional skills of building effective propositions and coordinating organization-wide meetings which he says still guide him in his current position. 
Investment for the Future
For Ward, banking is a job that requires individuals, like himself, to help others understand their business, how to manage their finances, and protect the success of their product or service.
"I'm a better leader for my team, a better employee for California Bank and Trust, and just a better person. "
Being a regional manager for more than a dozen bank branches across California, Ward treasures and prioritizes the importance of service. Banking, he says, is a giving profession that ties him back to the foundation created by USF in being a steward for others.