Equipped to Lead and Succeed
Poshpacking: Backpacking for the Posh Traveler
Poshpacking is the new travel attitude— backpacking with more style and posh. The Poshpacker, co-founded by Anna Kojzar, University of San Francisco alumna, is a hotelier booking site with over 200 designed hostels, boutique hotels, eco-cabanas, and urban resorts. Its portfolio consists of many unique hot-spots priced at $100 per night or less. The Poshpacker is a network designed for a new generation of travelers -- millennials seeking to blend privacy and comfort with a social atmosphere. The Poshpacker provides the leading directory of creative hoteliers and serves as on-trend guide to contemporary travelers.
The Poshpacker co-founders, Anna Kojzar and Tania Cruz, are currently in Lisbon, Portugal, and have been selected for this year's technology inspired Lisbon Challenge, a three month acceleration program for eager,
Image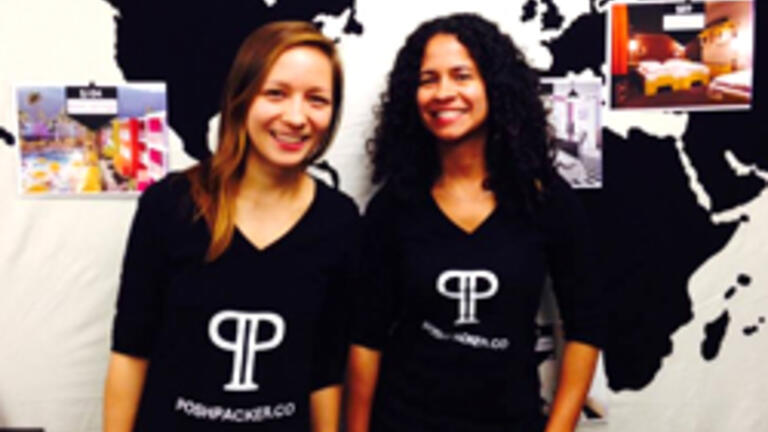 international entrepreneurs. The Poshpacker was one of the thirty startups chosen from approximately 500 contenders worldwide, and it is the only U.S. and female founded participating company.
The Lisbon Challenge aims to offer consistent methods and resources for startups, promoting innovation and entrepreneurship. It also teaches startups the basics about how to raise funds and approach potential investors. With that in mind, Kojzar and Cruz launched an Indiegogo campaign this month with the goal of raising $4,200 by June 30.
The Poshpacker's genesis began as Kojzar's master's thesis for the Master in Global Entrepreneurial Management (MGEM) at USF. Students in MGEM spend four months in
Image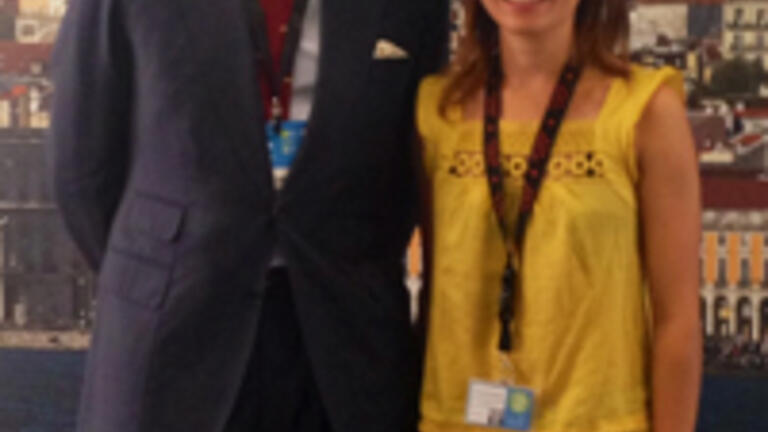 Barcelona, four months in Taipei, and four months in San Francisco, where they study entrepreneurship and management through the lens of each city's business culture. "The idea of Poshpacker came to me while in Barcelona during my first semester," Kojzar recalls. "While traveling, I wanted to stay somewhere a bit nicer than a traditional hostel, a place that had more privacy, but also had an eye for design. In Europe, I noticed cool luxury hostels that were very inexpensive, but there was a problem. They were really hard to find!"
Advantageously positioned to pitch her ideas to international business leaders, Kojzar was able to see her business from various viewpoints. "When pitching my idea to people in Europe, it clicked for them immediately, simply because of the proliferation of the backpacker culture. But when pitching to people in Taipei, my idea was met with less acceptance upfront. Encountering a more challenging audience, however, helped me to develop more of the robust financial elements of my business plan. I couldn't have done any of this without the MGEM program. It was amazing to hear so many different perspectives."
Kojzar explains that she and her business partner are taking advantage of the opportunity to spread entrepreneurship globally and represent the United States and the Bay Area tech industry. Kojzar notes, "The University's tagline, 'Change the World From Here,' started to resonate more after I graduated and left San Francisco. San Francisco is the city where the newest ideas, the newest movements, start. It's the city the rest of the world is trying to copy for its tech, and the University is in the heart of it all, making it such a great place to learn. Now I'm here in Lisbon, waking up doing what I want to do everyday, and the people here value my opinion because I studied in San Francisco."
Making a name for themselves in Europe, The Poshpacker is living up to what they value, immersing themselves in unique and authentic environments, and staying inspired throughout their travels.
Know someone with a powerful USF story? Let us know! usfnews@usfca.edu | Twitter @usfcanews