Engaged Learning
Meet Your Professor: Michelle Millar
Part of a summer series on getting to know teachers at USF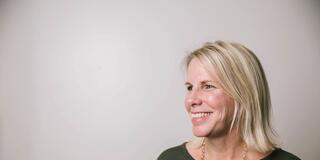 The professor of hospitality management talks travel, tacos, and how she teaches the whole person.
Which courses do you teach?
Hospitality Career Preparation & Launch, Corporate Social Responsibility in Hospitality, Events with a Purpose, Marketing.
What was your first job as a teenager?
Babysitting, and then working at a fast-food restaurant flipping burgers.
What brings you to the hospitality industry?
As a teenager I went to Switzerland for a year as an exchange student, and I got the travel bug. I like traveling and experiencing the world and other cultures, meeting people from all over, and then coming back home to share that experience.
Why USF?
Here, we can focus on teaching to the whole person (cura personalis). I used to teach at a larger university, so I like the small class sizes here, where we know all of the students in the Hospitality Management program. That's my favorite part.
What's something that might surprise people about this major?
It's a lot of hard work, but it's also a lot of fun. Our program is very hands-on, which means that you graduate with the hard skills that will help you get hired.
Favorite app on your phone? Rome to Rio.
Comfort food? Tacos.
 Connect with Professor Millar at millar@usfca.edu