Engaged Learning
Learning Beverage Management
Teaching operations management and product innovation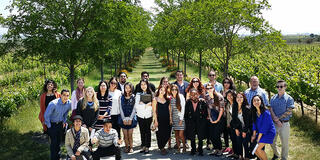 Department of Hospitality Management students can gain knowledge of the beverage industry, beverage service systems, legal regulations, food and wine pairing/menu development and more from the comfort of the classroom.
BUS 387 Beverage Management is a two-unit course taught by Dr. Thomas A. Maier that addresses the need for specialized leaders to manage all aspects of specialty bar operations. This course allows students to gain a comprehensive understanding of the interaction of both food and beverage products and service delivery from a professional perspective. Topics for discussion include tracking beverage trends, risk-liability management, responsible customer service, service system design, product ideation and beverage pricing techniques.
The Beverage Management course also follows the ServSafe Alcohol training program, giving students the opportunity to earn a certificate in safe and responsible alcohol service.
Image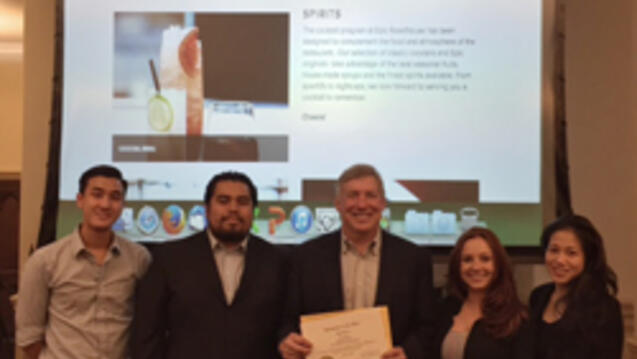 "This course gives students the platform to develop their creative thinking skills and apply them to food and beverage concepts and various beverage related products," Maier said.
Leading industry guest speakers also shared with the class. In April, Pete Sittnick, Managing Partner of EPIC Roasthouse and Waterbar served as 'Professor of the Day' and demonstrated the key fundamentals of restaurant/bar operations and management and profit generation. He shared his expertise and key insights on beverage operations performance metrics and service quality that are necessary to be successful in the beverage industry. His lecture was followed by a bartending demonstration and wine/spirits profile.
Students also gain hands-on industry experience through participating in field trips, like a wine trip to Napa and Sonoma. During spring semester, 22 students and 5 faculty/staff toured Cline Cellars and Jacuzzi Family Vineyards in Sonoma and Napa Cellars Folie a Deux in Napa. For student Jasmine Ghafarshad, the wine trip was extremely beneficial.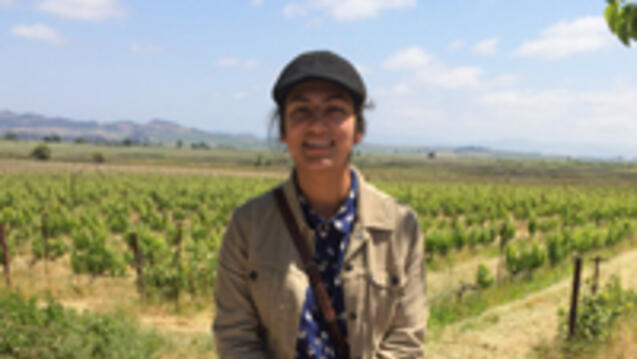 It let us take the concepts we learned in class and apply them in the real world, Ghafarshad said. "Comparing different wines has many more components than one would expect, and I believe knowing this will keep us one step ahead in the industry."
Hospitality Management students receive the education required to manage any business through their participation in courses such as business analysis, accounting, marketing, organizational dynamics, and finance.
For more pictures go to: facebook.com