San Francisco Advantage
Kimberly Rae Connor Recognized for Contributions Relating to the Slave Narrative
Image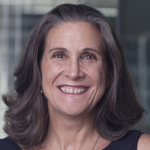 Kimberly Rae Connor, Associate Professor in the Department of Public and Nonprofit Administration and Director of Interdisciplinary Studies, has been recognized by her alma mater, Gettysburg College, for her scholarship and insights relating to the cultural and aesthetic dynamics of the slave narrative. Dr. Connor donated nine prints entitled Narrative by prominent contemporary artist, Glenn Ligon. Ligon's work has been displayed at Gettysburg College's Schmucker Art Gallery. Dr. Connor has organized a symposium to accompany the exhibition, a particularly relevant and timely event during Black History Month.
Benefiting from Dr. Connor's advocacy for social justice and passion for cultural perspectives, the exhibit has transformed the Schmucker Art Gallery into a space for students and faculty to examine the critical place of slavery, oppression and freedom in African-American identity.
Glenn Ligon's prints mimic the title pages of mid-nineteenth-century slave narratives, echoing the original and dramatic accounts of slavery. For this work, Ligon borrows the typographic style of original slave narrative pages in order to create his own story. These prints uniquely proffer a historical lens for the viewer to reflect on the significance and legacy of slavery as well as the power of the African-American voice. Part of a larger exhibition, Ligon's prints have been displayed at the Hirshhorn Museum in Washington, DC, Los Angeles County Museum of Art, and the Modern Art Museum of Fort Worth.
Shannon Egan, Director of the Schmucker Art Gallery said, "It has been a great pleasure to welcome Glenn Ligon's remarkable work into the Gettysburg College collection, and I am especially grateful for Kimberly Rae Connor's benevolence in offering students and faculty at Gettysburg College an extraordinary opportunity to engage with this important contribution to contemporary art and African-American history."