Faculty & Staff Achievements
Giving Back, A Natural State; A USF Professor's Philosophy About Military and Academia.
Organization, Leadership, and Communication professor Keith Hunter shares his philosophies on the military and academia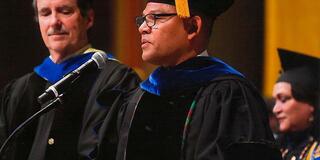 Organization, Leadership, and Communication professor Keith Hunter shares his philosophies on the military and academia.
As the instructor for the USF School of Management, Professor Keith Hunter said that giving back is an important part of who he is. From 1983 to 1989 he served in the U.S. Navy as a Machinist Mate. From his work alongside a diverse group of people in the Navy, he learned that "there is always a way for a motivated person to learn and to gain confidence given the right approach."
Noting that his naval service has greatly influenced his teaching methods, Hunter said he also brings "the basic philosophy that people can usually achieve more than they think they can," and that "time spent investing in a student's development of personally meaningful goals is time very well spent in order to achieve deeper, accelerated learning outcomes."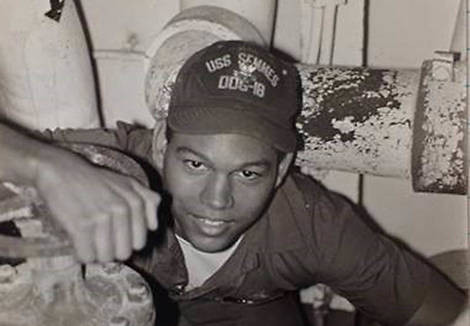 When Hunter was a child, he was placed in his school's special education program and underwent speech therapy. He received a lot of support and encouragement from his speech therapist and was inspired to work harder in school. Later, his family relocated and Hunter switched schools. This time, he was placed in the gifted program, which appalled him. "I basically started to reject that idea that anyone else could decide whether I was smart or not," he said. "The problem I had was that I wasn't so sure of myself," Hunter said he grew up always wanting to prove himself, yet stay humble, which made him realize he is most comfortable when he's useful.
Speaking of his early adulthood, Hunter said, "I was very provoked by my inadequacy in leadership situations… I mainly wanted to do what would help other people succeed. I don't believe this was inspired by a deep insight into leadership at the time but that this was simply what I was most comfortable with" and that it was his "natural state."
Personally, serving others gives one a chance to join in the discovery of solutions to problems. ...Our veterans have so much to offer this university, and the insight many people have accumulated on their way to us is fascinating and highly relevant to the university mission.
USF Professor Keith Hunter
Hunter's journey into academia began when he went to the United States Air Force Academy, where he succeeded militarily but struggled in his classes, ultimately resigning after his freshman year. Soon after that, Hunter enlisted in the U.S. Navy to become a main propulsion and auxiliary engineer. At the end of his six-year enlistment, he returned to civilian life, hoping to secure a job involving technology. Soon he found work as a computer programmer and reentered undergraduate education as a computer science major. When a professor encouraged him to pursue graduate school, he was hesitant at first, but took the challenge and earned his Master's degree in computer science at a school that originally rejected him when he applied for his Bachelor's.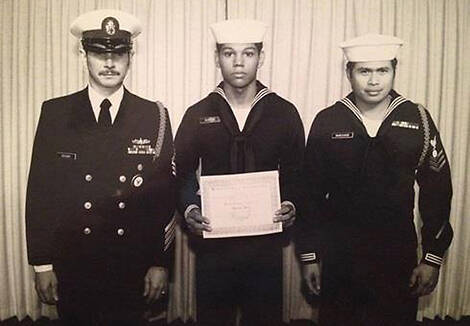 While working at Sandia National Laboratories and later at a startup, Hunter said, "I realized the value of obtaining a degree that would prepare me to do strong research." He then pursued his PhD at Carnegie Mellon University, where he originally planned to write his dissertation in computer simulation of housing policy; however, his focus shifted when he developed a greater interest in Organizational Behavior and Management with emphasis on the study of social networks.
Hunter explained his research experiences have spanned a wide range of topics including "computer vision, evolutionary computation, optimization, agent-based modeling, simulation, social networks, and leadership." He is currently looking at issues in organizational culture and social cognition.
"Hot projects for me right now are connecting organizational networks with process safety culture, producing a framework for leadership in internal innovation, and examining worker perception of organizational constraints," Hunter said. Reflecting on his military service, he explained, "I think it's important to understand that veterans have encountered every aspect of organizational behavior and development that's being tackled in research literature or in the classroom."
Hunter previously was the faculty advisor of the on-campus veterans groups. Although he does not hold that official role currently, he keeps in contact with all the student veterans at USF to the best of his ability.
At the end of the proverbial day, military organizations are still just people developing beliefs and knowledge together, reacting and responding to structure at multiple levels of environment, dealing with a multitude of constraints. The demands placed on those who serve can be extraordinary, to say the least, but it's still about human beings at individual, group, and whole organization levels finding ways to be effective with the help of skilled leadership, effective design and culture that fits vision and strategy.
Pictured at top, professor Hunter at the spring 2017 graduation ceremony.
"Graduates, loved ones, and cherished members of the community please join me in this moment of reflection and prayer in accordance with your respective faiths and traditions.
May the fine men and women of the Class of 2017 move forward into a troubled world that remains full of promise with character, courage, and excellence.
May the love, guidance, and encouragement that brought them to this point in their lives not wane but multiply as they reap both the benefits and the responsibilities that accompany their achievements.
And finally...May each of us, in the Ignatian tradition, realize that we are both garden and gardener as we engage in our commitment to a higher purpose and the rich celebration of life.
Amen."
By Lonny Wysard