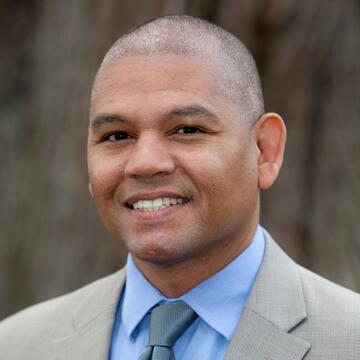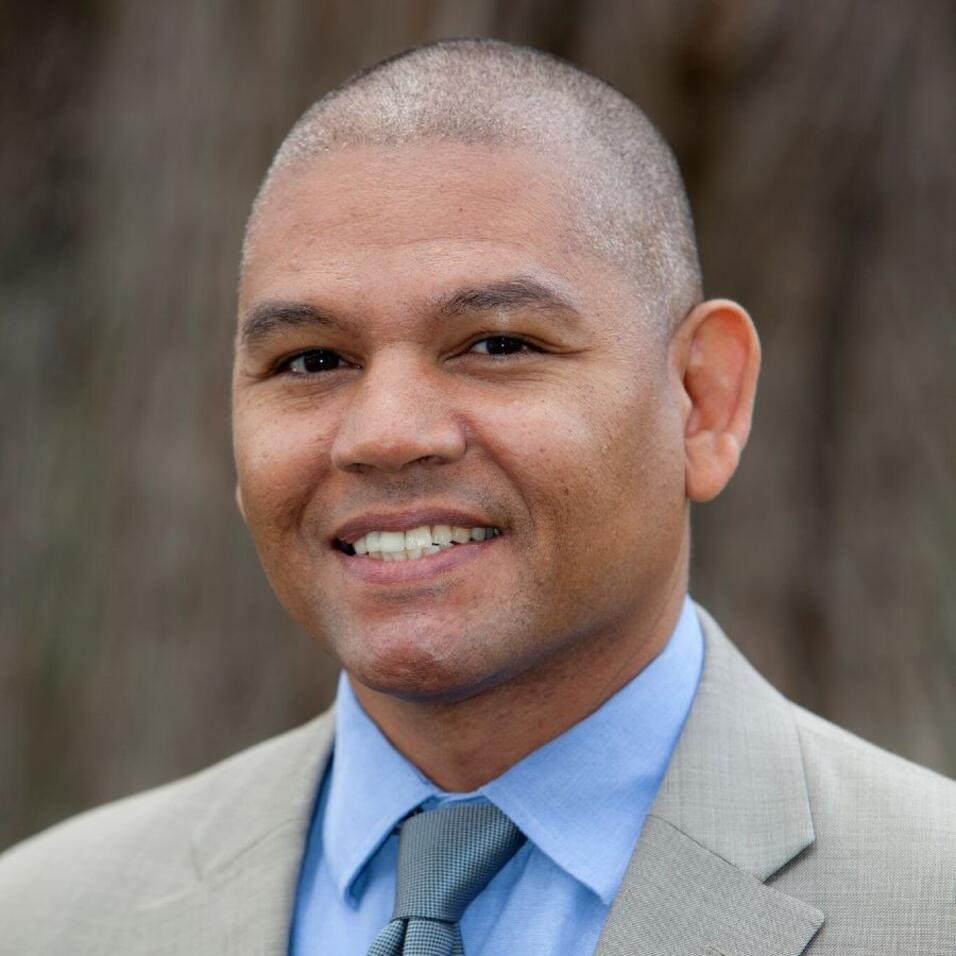 Keith Hunter
Associate Professor
Biography
Keith Hunter's primary research interests revolve around organizational networks, power, and leadership. He is particularly interested in how social networks both influence and reflect active mental models and power dynamics within groups and organizations. His investigations of the patterns of interaction among people and their implications for human behavior and organizational outcomes are of critical significance to tomorrow's business leaders.
His rich background inspires his research and drives the practical orientation of his teaching. During his six years in the US Navy, he served as a team leader in fire and radiological incident response and engineering operations. His military service was followed by 12 years as a software engineer, including research lab and start-up roles developing metaheuristic search algorithms, business process simulations, and human decision-making models.
Dr. Hunter promotes critical examination and enactment of USF's mission of social justice in all of his courses, and he aspires to model the way through his volunteer work and strong advocacy of community-engaged learning.
Expertise
Social network analysis
Power and influence
Community engaged learning
Research Areas
Networks
Social cognition
Leadership
Management pedagogy
Appointments
Co-Chair, USF Community Engaged Learning Committee, 2019-Present
Co-Chair, SOM MBA Program Committee, 2018-Present
Chair, SOM High Impact Practices Task Force, 2018-Present
Chair, SOM Faculty Governance Council, 2016-2017
Education
Carnegie Mellon University, PhD in Organizational Behavior and Management, 2011
Carnegie Mellon University, MPhil in Public Policy and Management, 2011
University of Central Florida, MS in Computer Science, 1997
University of Central Florida, BS in Computer Science, 1994
Valencia Community College, Associate of Arts, 1992
Prior Experience
LT Technical Staff, Optimization and Uncertainty Estimation, Sandia National Labs
Software Engineer, Biosgroup LTD
Full-time Lecturer, School of Engineering and Computer Science, University of Central Florida
Machinist Mate First Class, United States Navy
Awards & Distinctions
USF Community Engaged Learning Faculty Award, 2022
Executive MBA Outstanding Faculty Award, 2022
SOM Outstanding Service Award, 2019
SOM Outstanding Teaching Award, 2016
GBA Jesuit Excellence Award, 2013, 2014, 2016
USF Faculty Team Innovation Award, 2013
Selected Publications
"Really "Thick as Thieves?" Affect and Errors of Commission in Krackhardt Data," presented in the Symposium on the Complexity of Intra- and Inter-group Networks, INSNA Sunbelt Social Networks Conference, Portland, Oregon, 2023.

Hudson, M. L., & Hunter, K. O. (2020). Hear It Their Way: Micro-Invalidation and the Burden of "Articulateness". Management Teaching Review, 5(4), pp. 290-301.

"Using Krackhardt Data Over Time to Assess Egonet Dynamics and Accuracy," INSNA Sunbelt Social Networks Conference, Cairns, Australia, 2019.

Hunter, K. O. (2019). Building Exchange Relations and Brokerage Positions Within Groups. In Schwarz, Gavin M., Buono, Anthony F. and Susan M. Adams (Ed), Preparing for High Impact Organizational Change: Experiential Learning and Practice., Northampton, MA, Edward Elgar Publishing, pp.179-197.

Hudson, M. L., Hunter, K. O., & Rogers, P. C. (2017). Hair and Outrospection in the Nonprofit and Public Sectors. Qualitative Research Journal, 17(2), pp.124-139.

Hunter, K. O., & Wolf, E. M. (2016). Cracking the code of process safety culture with organizational network analysis. Process Safety Progress, 35(3), 276-285.