Global Perspective
Between USF and Indonesia, a World of Opportunities
Alvin Soedarjo BSBA '01, talks about USF's alumni presence in Jakarta, Indonesia, his experiences in San Francisco as an international student, and the continuation of a family legacy.
Alvin Soedarjo graduated college with a double major in International Business Administration and Theology, continuing his "deep-rooted family tradition" of attending USF.
"My dad was probably the first Indonesian, or among the first Indonesians ever, to graduate from USF." Soedarjo explained that along with his father, three of his father's brothers, two of his aunts and one of his cousins all graduated from USF. He even has a cousin currently attending the university as an undergrad.
Image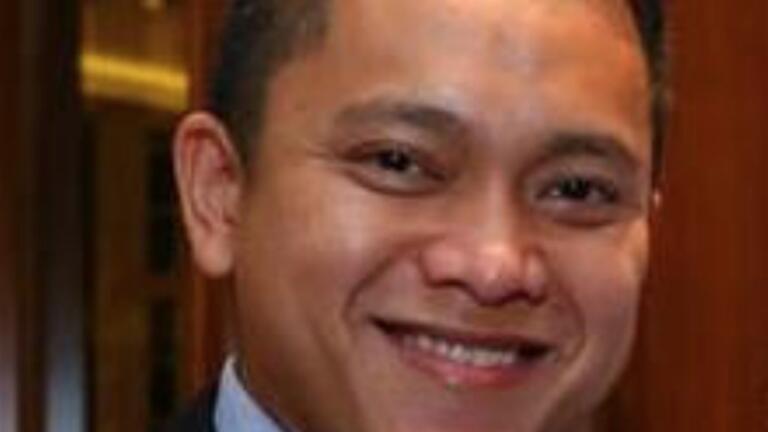 "I immediately felt at home when I arrived as a freshman in 1997," Soedarjo recalled, saying that he resided in Gillson Hall. He recalls that feeling in his freshmen year when college life was "so new, fresh and full of possibilities." Soedarjo has high praise for the "distinct" and "vibrant people, music and food," of
San Francisco, and  he also speaks highly of its welcoming nature: "It was a melting pot in the highest sense. It was easy to become a part of a new community, despite your social background or nationality."
As an international student at USF, he especially appreciated the professors in the BSBA program. "They knew how to engage and communicate to international students like me, to make the students more interested," Soedarjo said. "[Professors] understand our positions as foreign students living in the U.S. and our challenges in living abroad." Soedarjo noted that his favorite class was Comparative International Management with Professor John Green. "Green was funny, engaging and has a lot of international experience that many of us could relate to."
Yet after freshman year, Soedarjo admits he felt a gap in his spirituality, which he quickly filled by adding another major to his curriculum: theology. When asked what it was like doing two completely different majors, he said "it was quite challenging, but also fun." As for his time in the BSBA program, he said that the Jesuit values of USF were present in "[emphasizing] ethical conduct in doing business." Soedarjo explained, "the Jesuit values remind all of us to be successful change agents, and this is in line with what I do as a financial advisor and in building a team. I also encourage our team of advisors to be change agents as well.
Soedarjo currently lives in Jakarta with his wife Wina, his son Arkana and his daughter Jahzara.  He is a partner for Prudential Life Assurance as a financial advisor. "I help my clients create their financial plan and set up long-term wealth protection. Basically, it's a life of service, and I believe all ideal enterprises should be based on service. Building a team of aspiring advisors is also a part of my job-- it's challenging but worth it as you also help people grow in the process," he said. "I love meeting new and interesting people, and personal finance is an art and knowledge that has been overlooked in the world. USF has certainly helped in broadening my horizons."
He also said that his experience at USF enabled him to expand his network on a global scale. Because of USF, Soedarjo has friends from all over the world, and he describes visiting them in their home countries as "an uplifting experience." He expressed how his love of traveling correlates to his love of networking-- in this case, on an international level. "USF provided us with a great environment for international and American students to know more about each other," Soedarjo explained. "The right class size, the opportunity to live in the school dorms and the right attitude of the students has fostered the possibility for great international networking."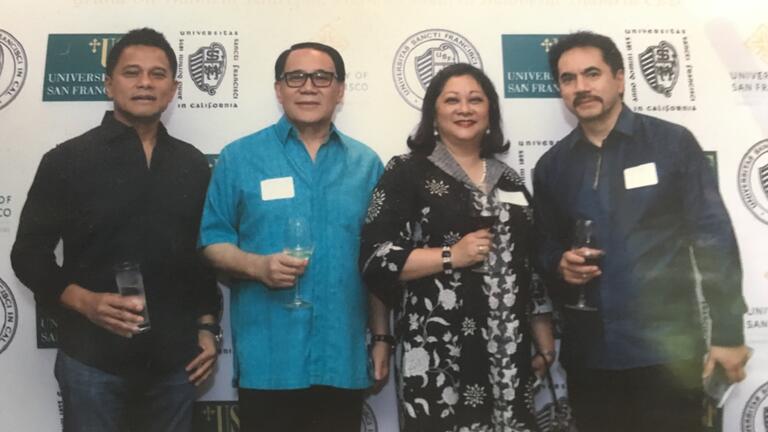 Soedarjo assures there is a very active network of alums in Indonesia: "We have quite a large number of USF alumni [in Indonesia], and many of them are 'movers and shakers' in the business and financial industry in the country and the region." Soedarjo spoke of a successful alumni reunion that took place in Jakarta in October 2015. According to Soedarjo, there were 200-300 alumni attendees. He said the event "sparked a movement to have more [events]" for USF alumni from a variety of generations.
Soedarjo is looking towards the future with hope and excitement, not just for alumni events, and not just for his children-- whom he hopes will one day attend USF-- but also for his new "how-to" book Selling Is Simple: The Art & Joy of Financial Advising. Based on Soedarjo's five years of experience with financial advising, his book "explores the exciting art of [the] consultative selling process to increase aspiring advisors' business sales." The book examines a wide range of topics that vary from "The power of a strong purpose and action to start," to "How to make an effective presentation."
USF President Paul Fitzgerald S.J. even made a contribution to Soedarjo's book by writing the foreword. Selling Is Simple: The Art & Joy of Financial Advising will be published this month, and Soedarjo plans for his book to hit bookstores in September 2016. "Jakarta is a big city with plenty of opportunity," Soedarjo said. "I hope to share great stories, insights and quotes related to the world of personal finance and ultimately motivate [people] to improve their lives."
By Lonny Wysard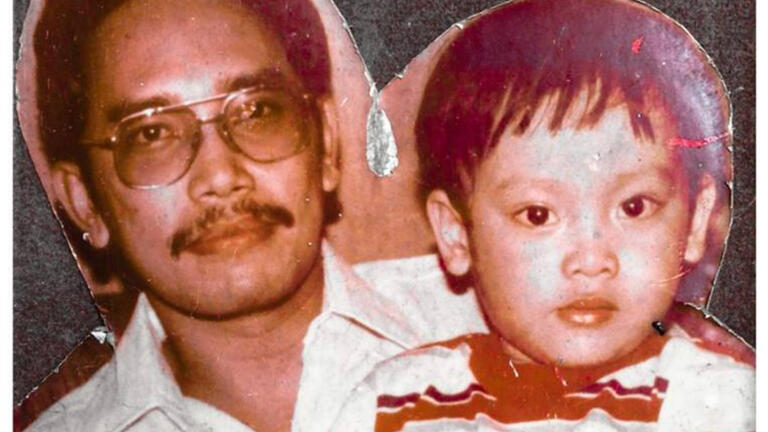 Alvin and his father, Sasongko Soedarjo