Alumni
Women Inspire Global Change Through Philanthropy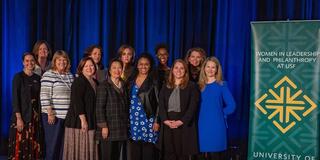 Changing the world is a hands-on journey, and women are diving right in. Sarah Marino MBA '11 is no exception. She is one of the many women paving the way for global change and female empowerment through philanthropic giving.
As a graduate of USF, Marino noted how her university experiences impacted her educational experience as a whole.
"I have always craved and appreciated the inquisitive nature and social justice aspects of a Jesuit education," she said. "So, I think knowing that USF had those roots was important to me and gave me trust in the institution."
Women for Others
After many years of working with various organizations and companies involved with philanthropy and global development, Marino made her way back to USF as a board member for the university's Women in Leadership & Philanthropy initiative.
"Really, my motivation for getting more involved was just wanting to have a more serious and direct impact on seeing more women represented in philanthropy as decision-makers and lead donors," Marino said. "It's a passion area of mine and I loved that Women in Leadership & Philanthropy initiative was calling that out specifically."
For those who are searching for ways to take part in philanthropy, Marino encourages them to simply start and to see what their experience is.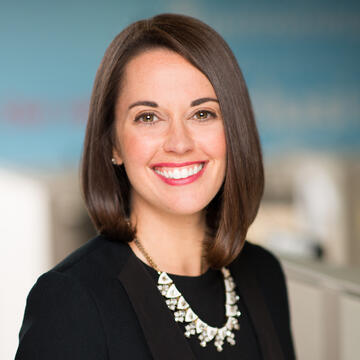 "I think that there are so many worthy nonprofits out there to engage with and they are hungry for women philanthropists to partner with them and to offer guidance, advice, financial support, time, treasure, and talent," she said.
After several years of dedicating herself to philanthropic work and getting involved with various communities, Marino has instilled philanthropy as a core value in her life.
"I think that there is such joy in giving," she said. "It's such a privilege to watch people being generous and to enable people's generosity. It's such a gift to be able to provide them with that opportunity to do the right thing and to really make a difference."
Moments of Impact Inspire Lifelong Passion
One memory, in particular, took Marino back to a pivotal moment when she encountered a woman in Delhi, India. The woman faced many financial obstacles that prevented her from being able to fully focus on her children. Through an act of philanthropy, she was given the opportunity to move past those hurdles and to fully enjoy her role as a mother.
"It was a fundamental moment where I saw [how] this [gift] was just allowing her to be a mom. She was worried about her kids," Marino said. "I really think that philanthropy can be the great equalizer and, in that moment, it was just so clear how connected and similar we all are."
Moments like those are the reason Marino's passion for change strengthens every day.
Although witnessing this act of philanthropic change profoundly impacted Marino, her search for inspiration hasn't been limited to a single woman. Rather, she explained that her inspiration to make a difference comes from all women.
"Young women who are really following their own path — I find that to be so inspiring," Marino said. "... I think that everybody is inspirational and equally valuable."
A Bright Future for Philanthropy
As she looks toward the future, Marino sees women continuing to impact the world in positive ways — just as they always have.
"I imagine a world where women are leading as servant leaders, women are leading with compassionate leadership, and women are bringing other men and women along in the journey," she said. "I see it as an inclusive future."
Marino plans to continue championing the mission of Women in Leadership & Philanthropy and giving back to her community through all the opportunities available to create a lasting impact.