Equipped to Lead and Succeed
Undergraduate Entrepreneur Builds Business While Earning His Degree
He sells vintage shirts and sneakers by day, studies at USF by night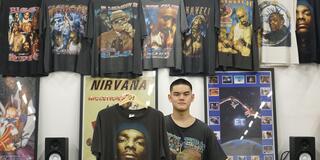 Imagine tackling a full course schedule from across the world while running a business full-time, all before you turn 22.
Ryan Johanes '24 can tell you how that feels. He co-owns and manages a vintage clothing store in his hometown of Jakarta, Indonesia.
Passion Project
Before he fell in love with vintage clothing, Johanes loved streetwear — especially sneakers.
He opened his store, called Primetime Jakarta, in 2019 to serve fans of both streetwear and vintage clothing. He used his own savings, and with financial support from his family, he launched the store with his brothers — Hans '16 and Eric '18, both USF graduates — and a friend.
While Johanes is a finance major, he's pretty good at marketing. 
Last year he was scrolling through Instagram and noticed the Indonesian singer Ari Lasso wearing a rare "The Doors All Over" t-shirt in a music video from 1992. A few days later, a supplier brought the exact t-shirt to Johanes' store.
"We uploaded the shirt to Instagram and offered it as a gift to Ari Lasso, and we asked our followers to comment and mention him," Johanes said.
Lasso spotted Johanes' Instagram post. He visited Primetime Jakarta and shot a video inside the store, talking about the vintage t-shirt that he accepted as a gift. That video now has more than 150,000 views.
Since then, local newspapers have published four articles about Johanes' store. The store has also gone online during the pandemic, and 30 percent of sales happen online, including sales to one of its biggest customers, in New York.
Last September, Johanes sold a 1993 Snoop Dogg "Beware of Dogg" t-shirt to that customer for $1,200.
Student Life
After running the store all day, Johanes logs on to Zoom to attend classes at USF. He has two words for how he does it: time management. "I'm always checking the syllabi and making sure I can work more when my coursework is lighter," he said.
Johanes said his USF education has helped him "understand the processes of business and accounting, as well as how to manage a company's finances. It's also helped me with my confidence when communicating with customers."
For Johanes, the "holy grail for sneakers that I have yet to find for a reasonable price are the 2004 Shady Records Nike Air Force 1. I think they were only given to Eminem's friends and family and were never released to the public."
Johanes plans to continue working in vintage clothing. "My hope is to expand the business and possibly to open another store in a different city," he said. "I am so proud that we have opened people's eyes to the world of vintage."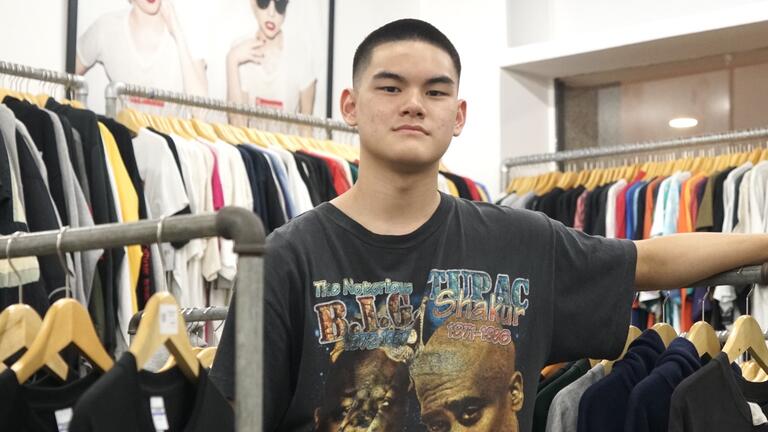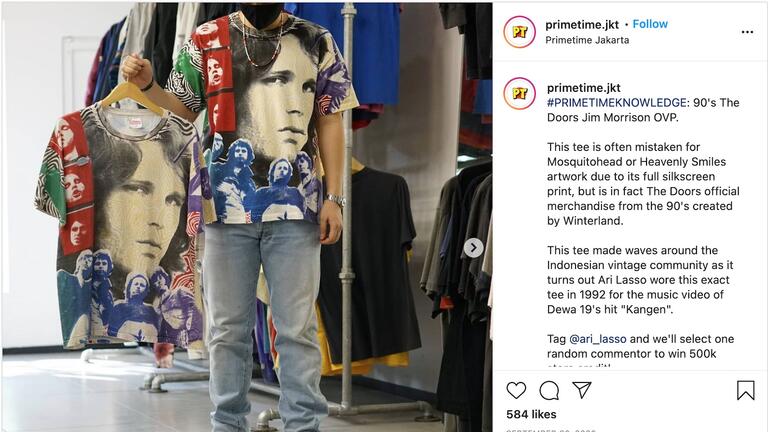 Ryan Johanes instagram post