Global Perspective
Reach Global Markets From Here
For David Pipe, MBA '93, a childhood dream of traveling the world became a reality through a career in international business that has taken him from the Bay Area to Sydney, London and Hong Kong.
When David Pipe, MBA '93 was growing up in San Jose, California, a close family friend with a penchant for world travel would return from his international voyages and share slide shows of his adventures. Pipe was fascinated by the photos of these trips across the globe—and got it in his head that he wanted to travel, too.
"As a little boy, I plastered my bedroom walls with international maps. I was always fascinated with other places."
After working a swing shift job in tech while getting an undergraduate degree in finance, Pipe took a position at Charles Schwab in San Francisco. Grad school had always been in the plan, but "I couldn't afford to take off two to three years and do an MBA full-time." USF's evening MBA program for executives had come highly recommended to him—and was ideally situated for someone already working in the city.
And, because of the international focus of USF's program, Pipe's degree set him up to transform his wanderlust into a thriving career overseas. "I did project work with students who were from Europe and from Asia." Working closely with international students, he naturally learned different ways of doing business overseas and different cultural norms.
That really prepared me to stay on my toes and not to assume that everything is done the way it is done in the United States. - David Pipe, MBA '93
Pipe's international career began with a stint at an investment bank in Sydney. Because of his experience in the tech hub of San Francisco, Pipe was hired to start a direct distribution (i.e., internet only) subsidiary bank, where his job included not only getting a brand new bank up and running, but also overseeing all of the marketing for the new bank himself.
This was a new challenge for Pipe. "I thought to myself, 'the only thing I know about marketing is what I learned at USF.'"
He found out that not only did he have a real knack for marketing—managing creative agencies, working with designers, defining brands—but it actually became the thing he liked most about his job, and his bank rose to number two in the market in just a year and a half. Now, with four countries and three passports under his belt, he's the Chief Marketing Officer at Powa, a global tech company, at their regional office in Hong Kong.
The tech and business skills he honed in the Bay Area and at USF have Pipe at the cutting edge of retail technology at an international level. "Powa Technologies is a global FinTech company specializing in commercial solutions to transform and redefine the retail market."
But he still also credits advice he was given as a boy by the world traveling family friend who so inspired him. "David," he said, "nothing ever happens unless you make it happen. Just never give up and don't quit."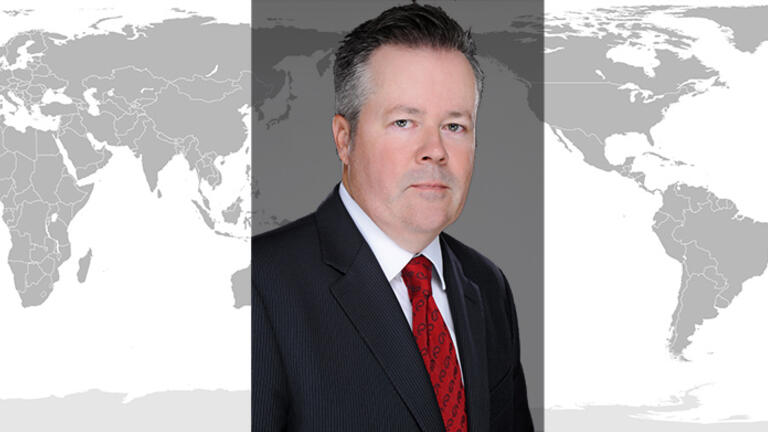 USF Alumnus David Pipe, MBA '93