Giving
One Million for USF Business Students to Succeed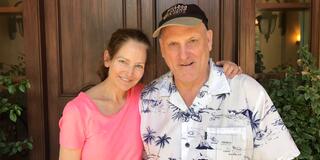 Mark and Liz Vorsatz, together with Andersen and the Andersen Foundation have committed to give one million dollars to the School of Management's MBA program. Their generosity will support new curriculum and critical programmatic funding. This partnership will redesign an educational experience within the MBA program while also leveraging the universities relationships to local and global businesses.
"Future leaders are facing extraordinary challenges, requiring graduate management programs to rethink everything they have come to understand about training those leaders," said Frank Fletcher, senior director of the MBA program. "The incredibly generous gift from Mark and Liz Vorsatz will go a long way in helping us prepare our MBA students for those challenges."
A Partnership for the Future of Business
In 2014, Andersen launched their partnership with the School of Law and offered their employees a chance to earn either an LLM in Taxation or a Master of Legal Studies in Taxation (MLST) degree. In 2020, the Vorsatz family, together with Andersen, gave a generous gift to the School of Law, and they continue to support the expansion of educational opportunities for their employees. They currently have 170 students enrolled globally.
Seeing the success behind their tax program for the USF School of Law, the Vorsatzs knew they could recreate something very similar with the MBA program.
"It's about educational programs that suit individuals for employment for different industries, and programs that help people to be more effective in their roles. The MBA is helpful to anyone in business. Everything you do in life has some legal or financial implication," said Mark Vorsatz.
Familial Connections Grow
The partnership with the university goes back to Mark Vorsatz's father, who attended USF. Both Mark and Liz Vorsatz grew up in San Francisco and strengthened their relationship over season tickets for USF's men's basketball team.
Today, they are delighted to have another degree of connection to USF, as their daughter is pursuing her doctorate at the School of Education. They love the Jesuit values and see how their daughter's education is shaped around educating the whole person.
"It's also a really personalized experience," said Mark Vorsatz. "Our daughter has so much access to teachers, and doesn't have to go through all the teachers assistants. Faculty are usually so focused on publishing. At USF they spend their time teaching. It was a major factor in her selection."
A Community Responsibility
In the spirit of building a business community, the Vorsatzs and the MBA program envision growing the curriculum to craft something that helps run businesses.
"As the School of Management navigates the changing landscape of graduate management education, collaborations with community partners and corporate partners will be key for us to continue to be innovative so we can have a positive impact on the employment and career outcomes of our students" said School of Management Dean Otgo Erhemjamts.
Through this joint venture, the Vorsatzs have expanded their partnership with USF, to implement a mutually beneficial relationship between universities and businesses focused on the investment and development of professionals.
Mark Vorsatz says, "I think we view it as a community responsibility. We hire a lot of students (at Andersen). On the legal side, it's the school's responsibility that everyone graduates with a job. This summer we had 15 interns from the School of Law. We look forward to expanding that to the business school."
---
Learn more about how you can support business students at USF.