Find Your Fit in the IT Sector from Here
"This program will give you the whole 360 degrees of the IT world. When you talk about big data, it means so many different things: data mining, data organization, doing analytics on the data, and we cover it all in our classes."
Image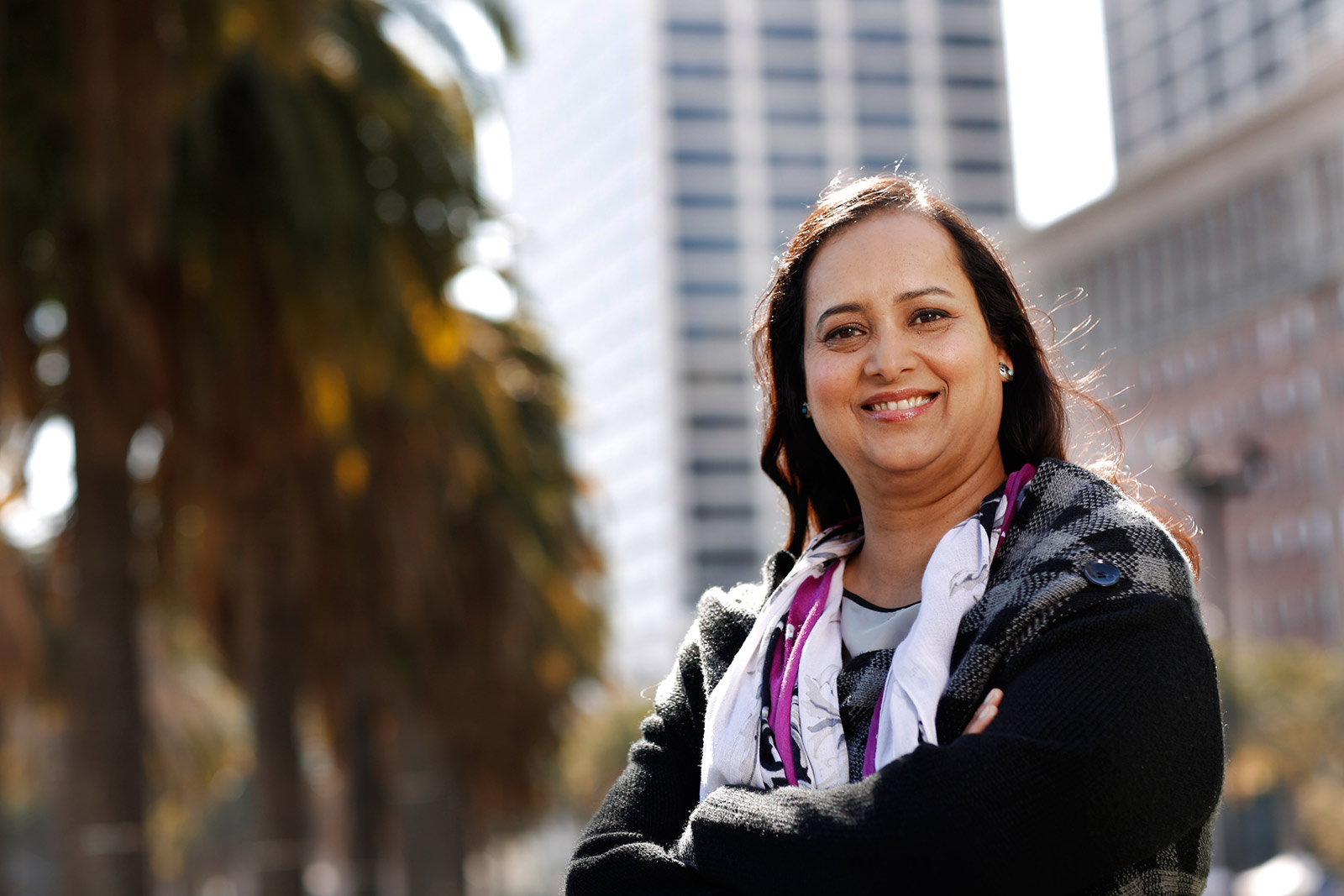 Sathya Prakash, MSIS '13, changed the way she saw Tech at the University of San Francisco's School of Management
As a student in the Master of Science in Information Systems (MSIS), India native Sathya Prakash, '13, was the recipient of an educational experience she might not have had access to in her home country.
"Indian culture teaches respect your elders, don't talk back, don't question, don't argue," she said. "In a classroom, you never argue with or even ask your teacher anything. Coming to America, was a brand new experience because I was able to ask questions, get answers without being shut down. I was now able to fully think problems through and get my questions clarified."
This teaching dynamic was a big reason why Prakash chose to pursue her master's degree at the University of San Francisco (USF) to supplement her professional experience in instruction design. She was looking for a program that specializes in technology that would give her the credentials she needed to have an edge over other potential Silicon Valley-based job candidates and advance in her career.
I've worked for a lot of software companies and whenever speak with colleagues or go on interviews I need to know the technical stuff. I started researching graduate programs and found out about USF's MSIS program. It was the perfect fit for my goals. I work in Silicon Valley and now I can use the right terminology."
For Prakash, career advancement needed to fit into her personal life while providing the opportunity to grow her community. Balancing a full-time job, family and school can be overwhelming, but she was able to stay motivated thanks to the support that she received from her cohort and professors.
"We had the chance to do the projects together and work on weekends," she said. "It really allowed us to form a close bond because everybody had a family, and a full-time job, but we all still had to do this. We wanted to get good grades, so we all put in our best effort and it was great how close we became."
Now that Prakash and her cohort have finished the program, they meet regularly keep supporting one another and networking with USF alumni. Occasionally, she will participate in a panel for incoming students to answer their questions and help clarify how the program will help them advance in their careers.
"It's all great experience to add to your resume and to your skill set," she said. "I tell them this program will give you the whole 360 degrees of the IT world. When you talk about big data, it means so many different things: data mining, data organization, doing analytics on the data, and we cover it all in our classes."