Campus Life
Welcoming the New Executive MBA Cohort!
---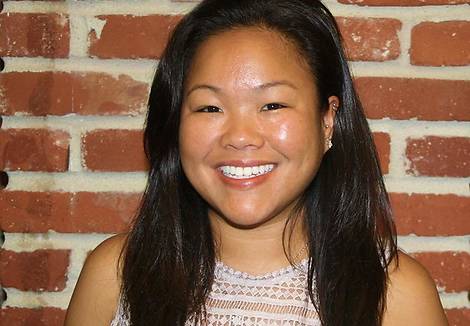 Kat Fernandez Executive MBA '19 said when she heard about USF through an associate who applied for the USF MBA program, she had already started her search for a school where she'd advance her education.
I was very attracted to what USF had to offer," Fernandez explained - it fit with her busy schedule as a mom who also works full-time. 
The Executive MBA program is only three days a month. Right now, Fernandez represents Macys.com, and she is interested in learning more about business.
"I'm excited to meet a lot of the new people and also to validate my work experience. I've been in the industry for quite some time now, and I've kind of grown within the roles I have been promoted to over the years. But I don't have industry-wide experience. It's mainly within the two companies I've been at for the past 10 years or so. So I'm hoping to back that up with education," Fernandez said. "Society has changed so much with our economy and whatnot, and I want to make sure I'm staying relevant."
Throughout her Executive MBA experience, she hopes to gain confidence in where she is in life and her career so she can explore other potential opportunities in the future. "It's also to teach my kids to continue to seek further education, to better themselves," Fernandez said.
---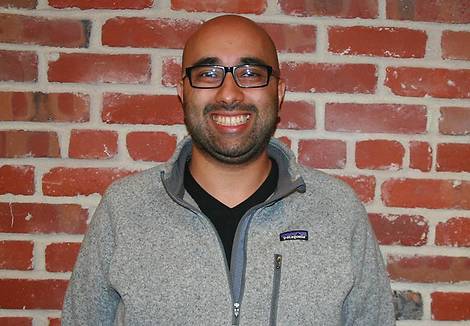 Mandeep Sangha Executive MBA '19 is a director of finance and has over 10 years of experience in the field. He said he chose USF because of the schedule flexibility as well as the location of being right in the heart of the financial district.
There's probably 100 startups within a block of here, so it's just a cool environment to be in."
Sangha also chose USF because of the large alumni network, a great connection to have. But what really hooked him on the Executive MBA program were the interactive classes and how, compared to his undergraduate experience, which was very lecture-heavy, there was a collaborative environment.

Sangha said he is most excited to expand his knowledge base, "getting new ideas, and learning from different people's experiences." He said mindset is a significant part of what he's hoping to gain from his Executive MBA experience, as well as "the exposure to gain new knowledge, gain new insights, and being able to adapt those into different circumstances and environments."
---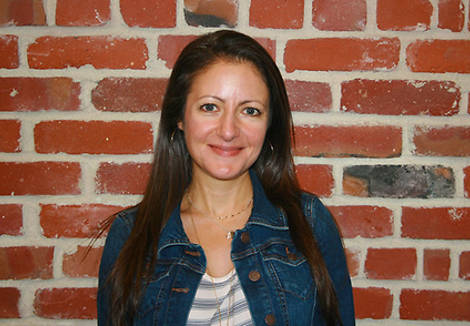 Vanessa Taylor Executive MBA '19 is originally from Canada, but moved to the U.S. eight years ago. She has 15 years of work experience, mostly as a project manager.
The mission and vision of the school and developing good citizens of the world in the business place, that really resonated with me. And also the diversity of the class mix too."
Taylor explained that the representation of female students at USF was of high importance to her as a woman.
Looking ahead, she said "I'm excited about how much this is changing my outlook on my career, my life, and just stretching and growing my brain in ways that it wouldn't if I wasn't here." Taylor said, "First and foremost I'm just hoping to stretch myself and grow and sort of just transform who I am as a person, because I think that'll inform the direction I go with my career as a leader going forward."
---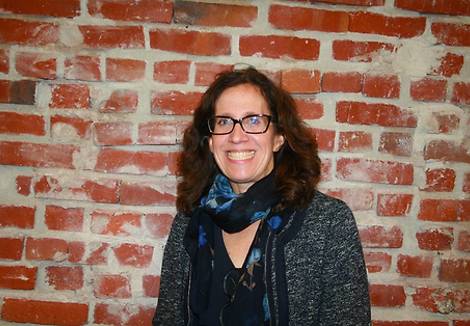 Shirley Welsh Executive MBA '19 leads the marketing team for Abbott Diabetes Care. Although classes have only started recently, she said,
I am immediately able to take this information and apply it, day two, into work."
She chose to attend USF for a number of reasons. "First, I'm very impressed with the commitment around diversity and dignity, in terms of the mission statement for USF." She was also impressed with the curriculum and campus.
The primary reason for Welsh to get her Executive MBA degree is not to move up the ladder. Rather, she said, "My number one goal around why I chose to get an EMBA now, although I'm pretty late in my career, is really about learning... whether that's learning to be a better leader and apply it into my existing role, or learning more about myself if that takes me in a different direction of my career."
---
By Lonny Wysard