Alumni
USF MBA Grad Honored By Prestigious New York Society
Image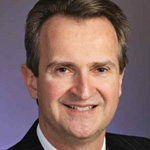 The Holland Society of New York has awarded the 2011 Gold Medal for Distinguished Achievement to Kenneth G. Winans (USF MBA 1987) of Winans International for excellence in Finance and History.
Mr. Winans is a successful investment management entrepreneur, an award-winning author, a regular contributor to Forbes.com, a radio financial commentator, an active philanthropist, and a renowned collector. He lives in the Bay Area.
The Holland Society was founded in New York City in 1885 to collect information respecting the settlement and history of New Netherland, and is one of the nation's oldest heritage societies.
Mr. Winans is a direct descendant of Cornelius Melyn and Jan Winans. Both were leaders of Dutch settlements in New York and New Jersey in the 1600s.
The announcement of this award was so intriguing to us, that we took the liberty of getting in touch with Mr. Winans to get some more background on the award, but also to fill out our information about his many other activities. He generously responded to our questions.
Let's start out with your history award. What does that work regarding your heritage represent to you, to your own family, to the community? Is it part of a legacy?
Well — first of all — on my mother's side, I'm a 5th generation Californian and some of my ancestors attended USF in the 1800's. So, I'm truly a USF guy.
But, an epiphany hit me while I was writing my financial history book "Investment Atlas": My ancestors experienced everything I was writing about - 200 years of wars, depressions, natural disasters — all of it! I draw strength and determination from the knowledge that it is within me to handle anything life throws at me. I tell the young members of my family, "You are entitled to nothing, but to honor your ancestors, always take the "high road"!
What are the reasons why you have chosen to put so much energy into the preservation of your heritage?
Since I love history, I was asked by my older relatives to be a genealogist for the Winans and Eisen families and keep the memory of our ancestors alive for future generations. Needless to say, when you are dealing with 13 generations of American and European ancestors, the archives have to be constantly organized and updated. In fact, many of these people were famous explorers & settlers (such as Cornelius Melyn & Jan Winans), business leaders (Ross Winans in railroads, Francis T. Eisen in wine), Architects (Theodore & Percy Eisen) and Scientist (Dr. Gustav Eisen). Their extensive archives are in multiple locations across the country!
How did what you studied at USF prepare you to create and run your own business?
I told the professors that I intended to own a company in the future, so my studies focused on the practical issues of creating and growing a business. Also, there was a heavy emphasis on using technology to keep small businesses competitive with large organizations.
Would you say something about your current business?
For over 29 years I've conducted what I believe is landmark investment research and designed creative investment strategies while serving as a portfolio manager, investment analyst, broker and investor.
In addition, I've been a regular guest on TV and radio shows nationwide and have had a lot of my investment research published as headline articles by leading websites, magazines and newspapers. I also work regularly as a technical analyst, co-hosting San Francisco's newest radio talk show "The Best of Investing" (KNEW-980am).; I'm also a senior market commentator on LA's most popular business news radio station (CBS affiliate KNX-1070 AM).
I left a promising career with Merrill Lynch and started Winans International in 1992 with only 7 clients because I was envisioning an advisory practice different from other investment firms. By providing innovative investment solutions, made possible through my own proprietary research, I felt I could design individual portfolios to meet the complex needs of each client.
Today my company, Winans International manages equity and fixed income investments throughout the country and we've won national acclaim for our success. In 2009, Winans International won the Small Business Commerce Association's national "Best of Business" Award. In 2008, Goldline Research ranked Winans International in Forbes Magazine as one of the "10 Most Dependable Investment Advisors".
I feel that I've pioneered the development of several important investment indexes and technical indicators. In fact, The Winans International Preferred Stock Index (WIPSI) ™ and the Winans International Real Estate Index (WIREI) ™ (patent pending) are considered leading market indices in Wall Street publications and are used by major financial and academic institutions such as Fidelity Investments, Security Research Company, Global Financial Data and Princeton University.
In addition, I'm a Chartered Market Technician (CMT), and was the founding President of the San Francisco Chapter of The Market Technician Association. I'm also a member of the Chartered Financial Analyst (CFA) Institute and have served on several committees for the San Francisco Chapter.
Say something about your time at USF?
While I was a graduate student at USF working towards an MBA in Finance, I took a position in the research department of Sutro & Company. When I graduated, one of my former supervisors asked me to become Research Director for an up-start Chicago-based company, Compass Investment Group. From there I joined Merrill Lynch in 1990 as a registered investment advisor.
Forgive me for mentioning it, but from 1996 to 2001, I served as adjunct faculty member of the Graduate School of Business at St. Mary's College of California.
In 2004, the University of San Francisco named him one of its most celebrated graduates in its 160-year history.
How has the university and the school supported you since you graduated?
USF has been particularly useful as a networking source for non-profit activities through the alumni association.
Could you speak about the publications that you've authored?
In 2007, I wrote and published the first book on preferred stocks since the 1930's, "Preferreds – Wall Street's Best-Kept Income Secret", a winner in the 2007 National Best Book Awards. 19-months later, I wrote and published my 2nd book "Investment Atlas - Financial Maps to Investment Success". This investment history book reviews 200 years of events and shows how stocks, bonds and real estate reacted. It was the winner of the 2009 Next Generation Indie Book Award's highly competitive Finance category as well as a finalist in four other categories (Best Overall Design, Business, History and Coffee Table Book). My latest book "Preferred Stocks – The Art of Profitable Income Investing" was published in December, 2010. (all available at amazon.com)
On March 5th, 2011, he became a contributing financial writer for Forbes.com
What has been the focus of your philanthropic activities?
As life-long space enthusiasts, Ken and Debbie Winans have been able to amass one of the largest private collections of U.S., Russian and Soviet space exploration artifacts. These items range from a full size Gemini capsule boilerplate to items carried to the moon on the Apollo missions. As their "moon room" became an increasingly popular attraction for friends and family visiting their home, they were asked to make presentations to local schools. In 2002, they founded The W Foundation www.thewfoundation.org , a non-profit organization dedicated to the public education of the history and future benefits of space exploration through public exhibits of their collection. Many of these items are on permanent display at The Chabot Space & Science Center and The USS Hornet Museum. TWF also has an annual "Navy in Space" exhibit during San Francisco's Fleet Week where it displays much of its collection and arranges for legendary astronauts to meet the public.
Financial History: Ken parents also gave him family heirlooms several hundred years old that were financial in nature. The Edison tickertape machine as well as hundreds of stock certificates, real estate deeds, bond indentures (some dating back to the 1600's) have been obtained throughout his financial career. Many of these items are on permanent display at The Museum of American Finance in NYC.
He serves as a trustee for several non-profit organizations such as: The Museum of Finance (New York City), The W Foundation (Novato), USS Hornet Museum (Alameda), Chabot Space & Science Center (Oakland), San Francisco Fleet Week Association, the Society of California Pioneers (San Francisco) and The Holland Society of New York.
If you were speaking to a prospective student of USF School of Business and Professional Studies, what would you say to influence them to choose our school?
The same three reasons I went to USF: 1. A quality education, 2. The school's traditions, and 3. Its close location to the financial district allows a student to network with the business community while they are in school.
A few other facts about Ken:
In his spare time, Ken ski races in the U.S. Ski Association's Masters Program, and competed in the National Championships in 1998, 1999 & 2000. In 2009, he was selected for a VIP flight with the "Blue Angels" flight team.
Kenneth G. Winans, CMT, MBA
President, Winans International
Investment Management & Research