Engaged Learning
USF HMA Students Place as Finalists at STR Student Market Study Competition
Hospitality Undergrads Hit New York, Presenting Case Study of Oakland Hotel Industry
This past November, along with eight other students from the Hospitality Management Association (HMA), I represented the University of San Francisco in a market study competition at HX: The Hotel Experience Show held in New York City. HX – formerly known as the International Hotel Motel and Restaurant Show (IHMRS) – exhibits products and services from thousands of different vendors in the hospitality industry, including hotels, restaurants, food and beverage and technology.
This year at HX, a Smith Travel Research (STR) Student Market Study Competition was held. With the guidance of our HMA Advisor, Dr. Michael Collins, our team successfully submitted an extensive presentation on the city we were assigned: Oakland, California. The team that worked on the market study included HMA members Alexa De La Torre, Jasmine Ghafarshad, Kailin Gong, Lindsey Mau, Easton Mayordomo, Gina Pietrangelo, Eleanor Spencer, Jenny Yin and myself. In our analysis, we were able to work with data provided by STR to determine how Oakland's hotel industry is competing with neighboring markets. By analyzing information such as size and structure of the market, hotel brand distribution, key performance indicators such as average daily rate, occupancy % and RevPAR, as well as historical events that create economic changes, our team prepared a presentation that we submitted to the competition. 
Twenty-four universities across the nation entered the competition by submitting presentations on their assigned markets. STR then selected seven teams as finalists to compete at HX and make a 30-minute presentation to a panel of judges—and the USF HMA team was selected to compete alongside hospitality students studying at DePaul University, Niagara University, San Diego State University, San Francisco State University, Texas Tech University and the University of New Orleans. The finalist presentations were held on Sunday, November 8th in Javits Convention Center. 
The USF HMA team met multiple times throughout the weeks leading up to the presentation in order to prepare and practice the delivery. Dr. Collins invited the team to present in his Hotel Management class, where we presented our analysis and received extensive feedback and suggestions from fellow hospitality students.
Through the hard work of our team, and with the help of Dr. Collins, we came in sixth place among our competitors. We felt extremely fortunate to attend such a large conference and tradeshow and compete among some of the top hospitality programs in the United States! As a student, this experience was exceptional - traveling to Manhattan, attending a large conference and networking with industry professionals, as well as learning how to complete a market study, is something future hospitality management students should continue participating in at USF.
Getting to explore the New York with some of my closest friends from the department is an experience I will never forget. This, to-date, is one of the fondest memories I have, thanks to USF!
Written by: Megan Austin, a first semester senior majoring in hospitality management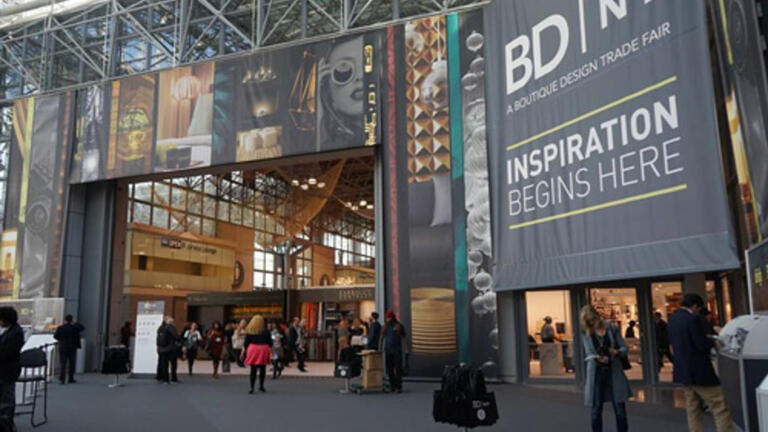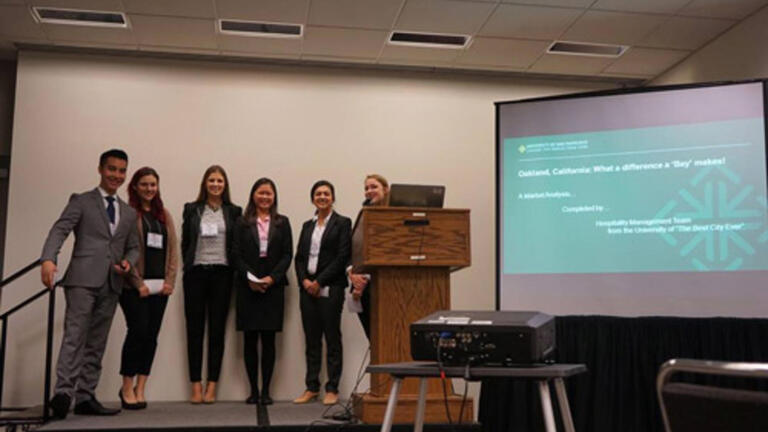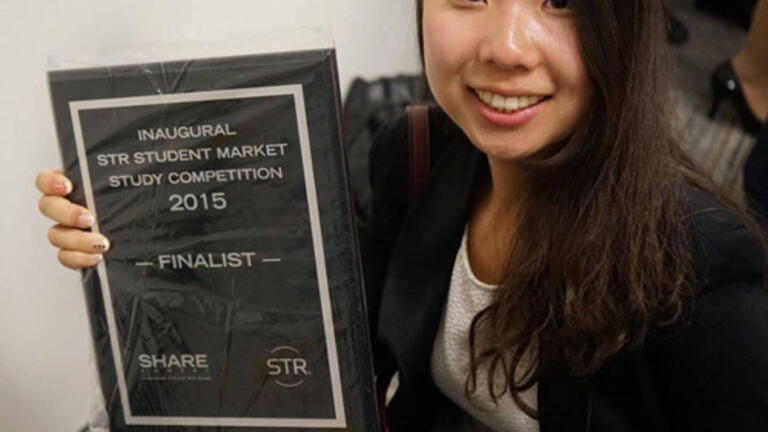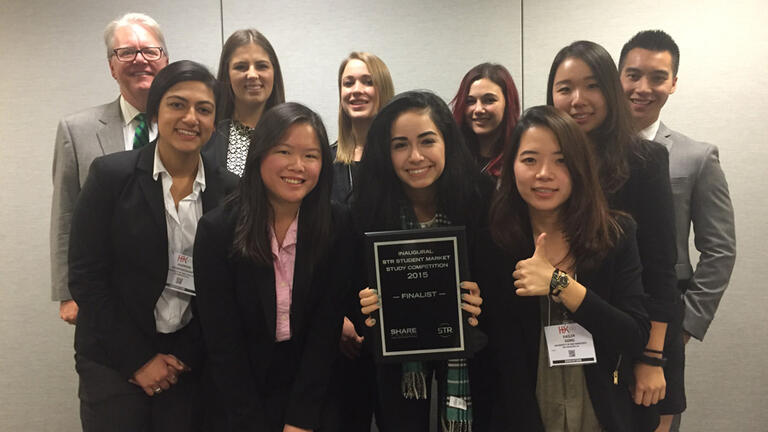 Hospitality Undergrads Hit New York, Presenting Case Study of Oakland Hotel Industry