Faculty & Staff Achievements
The School of Management Announces Its New Dean
Image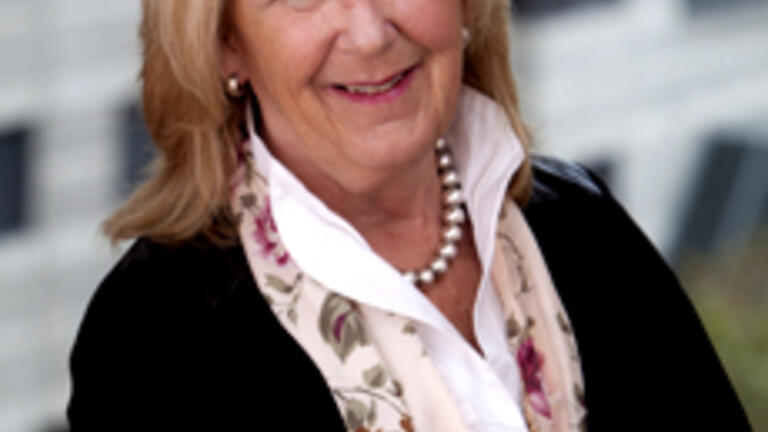 The University of San Francisco is pleased to announce Dr. Elizabeth B. Davis as Dean of the School of Management, effective August 1, 2014. Dr. Davis brings to USF a stellar academic foundation, a solid grounding in Jesuit management education, a wealth of industry leadership experience, and proven success as a dean. With more than 25 years of higher education experience, Dr. Davis will steer the course for the future of the School of Management, and has already made history as the first woman to lead the School in its 90-year history.
Provost Jennifer E. Turpin shared her excitement for the appointment of Davis as Dean, noting, "With her commitment to Jesuit education and creative vision to leverage USF's assets and location, Dr. Davis will lead the effort to take the School of Management to a new level of excellence. I very much look forward to our work together." Turpin added, "I'm very happy to have recruited the first woman dean for the School of Management at USF. Liz Davis embodies all the qualities we were looking for. She has the unique experience that will enable her to enact positive change for the School."
An expert in strategic management, business policy, and organizational dynamics, Dr. Davis culminated her successful industry career leading a biotechnology firm in Philadelphia prior to launching her equally accomplished academic career. She is currently Dean of the College of Business and Professor of Management at the University of New Haven (UNH) in Connecticut. Prior to New Haven, she served as an Associate Professor and Chair of the Department of Organizational Sciences and Communication, and Director of the Women's Leadership Institute at George Washington University.
Davis is delighted to be joining USF's School of Management. "USF drew me in the moment I met the faculty, administration, and students," she said. "The School of Management is poised to strategically advance business education using the talent of its faculty to positively impact their fields; connecting students directly to the business community through internship experiences and, engaging an outstanding alumni to help create signature programs for the School."
"We are thrilled that Dr. Davis will be joining us at USF as Dean of the School of Management," said School of Nursing and Health Professions Dean Judy Karshmer, chair of the search committee. "Not only has she the background as an educator and scholar, she brings real-world experience that will help chart the future of the School of Management as it advances it partnerships with the bay area business community, vibrant non-profit environment, and local and state government. I am looking forward to her as a colleague and member of the USF leadership team."
Dr. Davis gained a deep understanding of Jesuit education during her 12 years on the faculty at St. Joseph's University School of Business in Philadelphia, where she taught and served as chairperson of the management and information systems department. While at St. Joseph's, she successfully led her department through the Association to Advance Collegiate Schools of Business (AACSB) accreditation process.
Prior to becoming an educator, Dr. Davis began her career as a researcher at Duke University Medical School and rose to become CEO and Chief Operating Officer of the National Disease Research Interchange, a biomedical research and technology firm in Philadelphia, with remote site locations in San Francisco, Chicago, and Baltimore.
Her experience leaves her prepared to take the School of Management to the next level, and Dr. Davis sees USF's history and location as providing a unique advantage for the School's success, "USF is one of most vibrant academic communities in the Bay Area – its location, heritage as the first university in San Francisco, combined with its reputation for academic excellence makes it a magnet for faculty and students alike."
Dr. Davis earned her B.A. from Columbia University (Barnard College) and Ph.D. from the Wharton School, University of Pennsylvania, specializing in Strategic Management. A highly respected and widely published scholar, her work has appeared in the Organizational Management Journal, The Journal of Business and Economics, Business Journal, Journal of Production and Operations, Case Research Journal, Journal of Management Education, Journal of Medical Humanities, Health Policy Journal, and Sage's Environmental Leadership volumes. Her most recent work involves several NSF grants working on global sustainability.
Know someone with a powerful USF story? Let us know! usfnews@usfca.edu | Twitter @usfcanews