Equipped to Lead and Succeed
More Cowbell!
Tour of California spectators have a ringing good time - with help from Elisabeth Halvorson, MBA '86.
The Amgen Tour of California, running from May 15-22, covers nearly 700 miles through the state of California.
For pro cyclists, it's one of the most important races in the U.S., with spectators loudly cheering—and chiming—in the background.
The familiar bells being rung along racecourse roadsides throughout the state sound in thanks to the entrepreneurial efforts of Cowbells.com founder Elisabeth Halvorson, MBA '86.
The Tour of California has been a customer of Halvorson's cowbell-slinging business since the cycling event first began ten years ago. Special logoed bells, now a Tour of California tradition, are given to spectators to help cheer on cyclists. 
"It helped to have a great Olympic success story," Elisabeth offers, explaining how she secured her partnership with the Tour.  
From USF to Olympic (Cowbell) Gold
While at USF, Halvorson first focused on finance, but after a summer internship at Smith Barney, realized it wasn't for her—"work started at 5:45am; I'm not a morning person." Since she'd already lived in Norway and Austria, she shifted her focus to international business.
Elisabeth believes her USF MBA was instrumental in securing the job that set her on the path to becoming the Queen of Cowbells. 
I believe marketing experience and the MBA got me hired in my dream job as Senior Marketing Consultant with Norwegian Trade Council at the Consulate in San Francisco. ~ Elisabeth Halvorson, MBA '86
"That's where I learned about MOEN Bells of Norway and their success during the 1994 Lillehammer Olympic Winter Games," she said. The bells were the most popular souvenir from Lillehammer. Realizing that she wanted to be her own boss, Elisabeth decided to bring the bells home.
She dreamed of being in the Olympics as a young girl—and was inspired by the upcoming 2002 Salt Lake Olympic Winter Games to start her business as the exclusive importer of MOEN Bells in North America. "It took seven years to become an overnight success." She adds, "We won three product awards and medaled in [Salt Lake] Olympic souvenir sales. A wonderful way to realize a childhood dream— with a twist." Now, for more than 20 years, Cowbells.com (and its former incarnations Cowbell.com and Nordic Connections) has been ringing up sales with an ever-increasing inventory of specialty bells. 
Ringing It Up for Charity
Meanwhile, as Cowbells.com has grown, Halvorson has incorporated philanthropic and environmental values into her business's moo-dus operandi. The company chooses at least one charity to support each year. "We've supported AIDS Walks in San Francisco, Los Angeles and New York with cheering bells for their finish lines," Elisabeth explains, as well as veterans' support programs and numerous nonprofits large and small. 
"Being

Image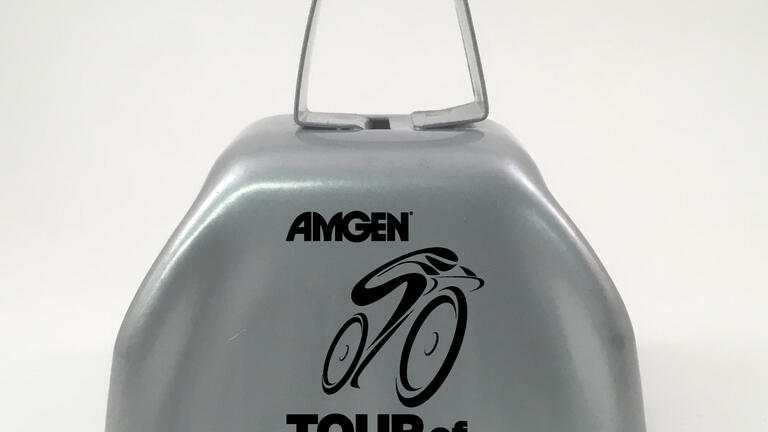 green has always been very important to me," she adds. "I don't like waste. Our top-of-the-line bell has a wonderful recycling story— since 1922, MOEN Bells have been made with spent bullet cartridges from the Norwegian military practice ranges… from bullets to bells!  A much better use!"
Now, with plans to launch a Build-a-Bell app for custom online bell orders, she looks forward to catering to the cowbell needs of a growing cadre of clients. Despite their online growth though, Halvorson works to ensure that a personal touch remains a critical component of her company's brand.
"Our customers can always give us a ring!"
By Lisa Franzetta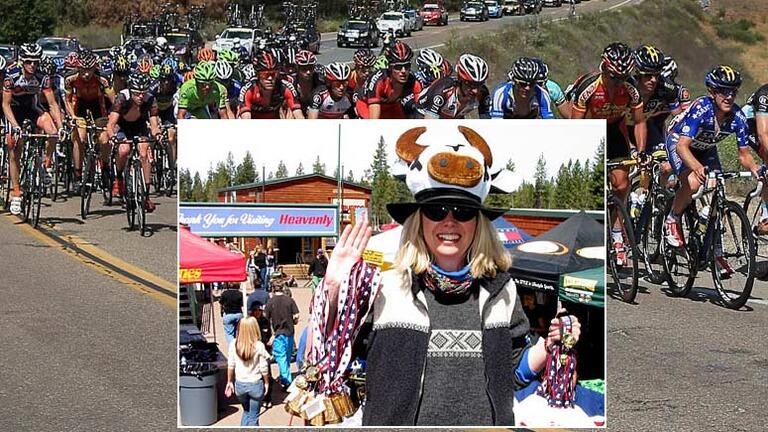 USF Graduate Elisabeth Halvorson, MBA 86, incorporates philanthropic and environmental values into her business's "moo-dus operandi". The company chooses at least one charity to support each year.