Global Perspective
From Iran to San Francisco: Part-time MBA Student is Changing the Face of Finance From Here
Image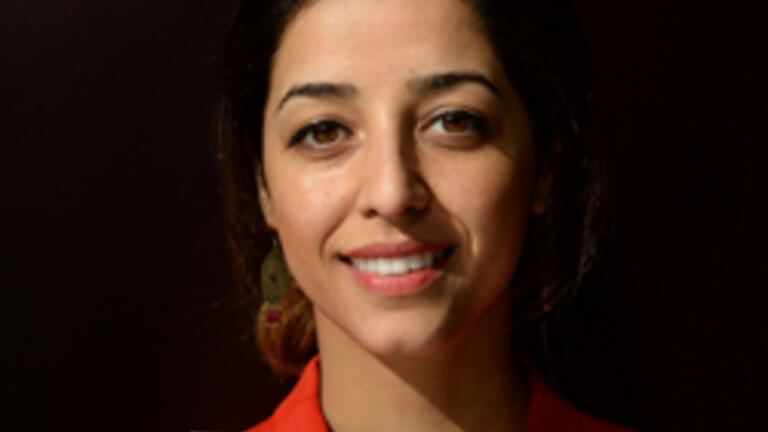 I was born and raised in Iran," explains Mona Ahmadi, Part-Time MBA '15. "It's a country where because of restrictive Islamic laws, which target women, minorities, and religious minorities, it makes it very difficult for individuals to pursue their dreams." Ahmadi yearned for the chance to advanced degree but as a non-Muslim she was denied the opportunity to register for university in her home country. "In Iran, there was no choice. It was difficult for me to see the future that I wanted to have."
Fortunately, Ahmadi's drive towards education was supported in her home life. "Growing up, I was in a loving home full of hope and energy from my family," Ahmadi said.
Her family was so supportive of her goals and dreams, they moved their family of five from Iran to Turkey. After a nine month wait in Turkey, the family settled in California.
The family arrived in the United States when Ahmadi was 18 years old allowing her to pursue her undergraduate degree in San Francisco and begin a career in business world. When it was time to pursue her Master's degree she found that the University of San Francisco's part-time MBA program was what she was looking for. "One of my best friends graduated from the program and encouraged me to apply. I knew I made the right decision in my first semester," Ahmadi said.
When Ahmadi first started the program, she was working full-time as a financial analyst at Cost Plus World Market. While learning the language of business at USF, she discovered a passion for sustainability as a business practice. She credits courses at USF for building her professional confidence in making the move to the become the Finance and Operations Manager at Sustainability Accounting Standards Board, a non-profit company developing and disseminating sustainability accounting standards.
"I've noticed a real change in my work since joining the MBA program," Ahmadi said. "I get to apply the skills learned at USF at work directly, which is a great for when I meet with the CEO and COO to go over financials of our organization, conduct job interviews, and just work on our day to day operations."
Ahmadi has found her stride as a Finance Manager and is working towards her long term goal to become a Chief Financial Officer in her own right.
"In this program, I have gained a better understanding of people, different personalities, why people behave the way they do and how to interact with them, which helps me work toward my ultimate goal." Ahmadi said.
Ahmadi said the unique atmosphere at USF has been instrumental in both her professional and personal growth.
"People are willing to share their knowledge and networking opportunities with you here and you really get to learn from all types of people from all backgrounds, from all over the world," she said.
Last year The Financial Women of San Francisco, an organization helping young women in the Bay Area pursue careers in finance and financial services, awarded Ahmadi one of their 2014 Graduate Scholarships. As she adds to her growing list of achievements it's clear Ahmadi who once lived in a country that made her feel restricted by her gender has become an international role model for women in finance.
"The key is to always keep learning, and USF helps you do that," Ahmadi said.