Equipped to Lead and Succeed
Empower The Dreams Of Others From Here
PATRICIA IVANCICH DASSIOS
Born and raised in the Bay Area, Dassios first attended the University of San Francisco (USF) as an undergraduate student. After a long career in fundraising and nonprofits, Dassios wanted to sharpen her skills and gain more in-depth knowledge of finance and business in the nonprofit sector. 
When I was researching different graduate programs, the top nonprofit program was right in my local backyard at USF."
Studying and living in such an innovative and tech dominated city like San Francisco, Dassios sought to apply that innovation to her daily life. 
"I found a problem for myself, being a full-time working mother of three I couldn't find anyone servicing the way I wanted to be serviced. I saw the opportunity in the beauty sector and tech industry."
Dassios started La Mienne, an innovative app where anyone can hire a personal beauty artist to accommodate their needs. From nails, full-face makeup, to blowouts, La Mienne allows you to schedule an appointment with an independent artist based on your schedule and location.
With her nonprofit background and passion for philanthropy, Dassios created a unique business model that would expand customer accessibility and also keep more profits in the hands of the beauty artists themselves.
The mission of La Mienne is simple - to fulfill the beauty needs of their clients, while empowering the dreams of beauty artists.
"When doing your research, be prepared to do the work," Dassios said.
Through my two years of researching and thesis, I discovered the change I wanted to make through my business model. From USF, I learned that our job is to find social injustices and empower those who might not empower themselves. - Patricia Ivancich Dassios
By School of Management Alumni Team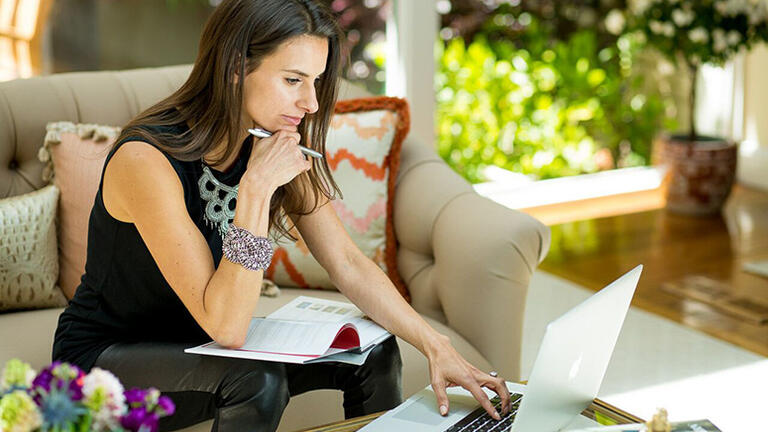 USF Alumna Patricia Dassios