Global Perspective
8 Questions for a Global Entrepreneurial Management Student
MGEM Student Insights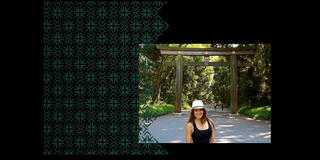 What if your class schedule included stopovers exploring business culture in Barcelona, Taipei and San Francisco?
USF School of Management grad Esmeralda Rodriguez, MGEM '15, talks about studying global entrepreneurial management with the world as your classroom.
What is special about the MGEM degree, and why have you chosen to focus on global entrepreneurial management in your graduate work? 


What makes MGEM so special is the fact that you are immersing yourself in different cultures and customs with students from all over the world. I chose to focus on global entrepreneurial management because I wanted to make international connections and was very interested in learning how other people around the world did business. I knew this would make me more marketable. 

Where are you from, and why did you decide to go to graduate school in San Francisco? 
I am originally from Mexico but moved to the United States when I was two years old, and I chose grad school in San Francisco because of the exciting startup culture and presence of amazing industry changers that have their origins here. I have had the opportunity to speak to top executives at Facebook and Google, just to name a few.  
What were you doing before you entered the MGEM program? 


After receiving my organizational leadership undergraduate degree, I worked in sales and educational development in Los Angeles. I was responsible for meeting quotas on sales, retention and developing students. It was a very rewarding position, but after a couple of years, I wanted to travel and to further my education, and the MGEM program offered me both. 

How would you describe the other students in your MGEM program? 


MGEM is a global program in every aspect. I had classmates from Europe, Asia, Africa, Cyprus—many countries all over the world. We all became a great big family that worked together very well, and we'll be friends for life. 

Did you work on any especially exciting projects as part of the program?
More than just internships, the MGEM program does consulting projects. You get a project in Europe and one in San Francisco. You work in teams with your classmates and you attack a real problem at a real organization. I did a consulting job for a very important iron manufacturer in Barcelona. The research that my team and I provided had direct influence on where the organization would establish their next manufacturing plant in the future.
What was your favorite class and why? 


One of my favorite classes was Cross-Cultural Marketing. It offered a very practical approach to the subject. We were exposed to real campaigns and took trips to some very important organizations that really demonstrated how far good marketing can take you. I am currently a marketing director for a small business in Sacramento, handling business development and marketing strategies. My degree has a lot to do with my landing my current position.

What's your favorite thing about USF? 


The School of Management is right in the middle of the financial district. It is not uncommon to go walk into a Starbucks and meet someone who works at Google or who is launching a startup. San Francisco is where everyone wants to be, and to be right in the middle of such an innovative place is amazing. 

Tell us one thing that you think might surprise people about the MGEM program. 


One of the most surprising things about the MGEM program is that you end up learning as much outside of the classroom as inside the classroom. For instance, while at IQS School of Management in Barcelona, we got to see production plants and the inside of a Mango design department. Of course the curriculum is very extensive, but for me, it was the cultural education and exposure that was the most surprising. 
Ready to learn more? Contact us today: management@usfca.edu.