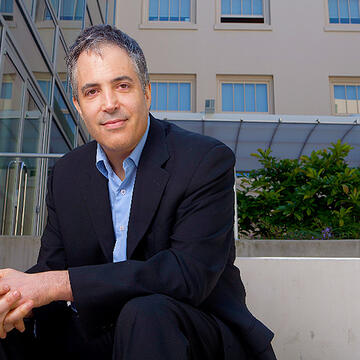 Todd Sayre
Associate Professor
Biography
Associate Professor Todd Sayre is a highly accomplished academic whose research examines ethics in financial accounting and sustainable, socially responsible business. Dr. Sayre is a Certified Public Accountant with a Ph.D. in Business Administration, as well as holding additional professional certification in sustainability reporting, which was granted by the Global Reporting Initiative.
Dr. Sayre's recent articles turn the lens on topical issues in the digital space, exploring the usefulness of traffic measures across internet sectors and debating the value-relevance of financial and nonfinancial information for online businesses. In addition, they explore relevant financial topics, arguing the case that shareholder ownership is in fact a myth and discussing the implications on accounting.
Having received recognition for his achievements in financial research by the Western Region American Accounting Association, as well as receiving the Outstanding Research Award from the School of Management, Professor Sayre hopes his students will adopt a similar rigor for directing their knowledge of accounting towards causes that help drive meaningful, sustainable change.
Education
Ph.D., Business Administration, Major: Accounting; Minor: Judgment and Decision Making, University of Arizona, 1995
Awards & Distinctions
Outstanding Research Award, USF School of Management, 2000
Selected Publications
Promoting Justice and the Common Good in the Modern Economy" with Carol Graham, 2014. Published by Lexington Press as part of a collection of peer-reviewed essays entitledThe Church in the Modern World 50 Years After Gaudium et Spes: Reading the Signs of the Times.
"The Effects of Task Interdependency on Cooperative and Competitive Group Processes: An Example of Scheduling Audit Engagements," Human Resource Management Research, Vol. 2, No. 5, 2012 (with Carol Graham)
"Responses to Risk in Tournaments," Accounting Organizations and Society, 2012 (with F.W. Rankin)