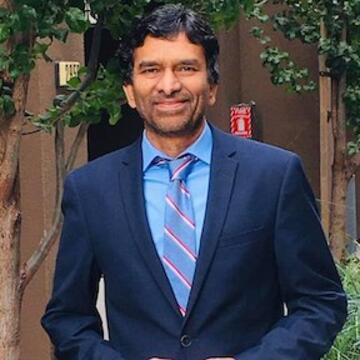 Mohammed Nadeem
Professor
Biography
Dr. Nadeem believes in an entrepreneurial mindset and preparing leaders to contribute lasting value to all types of organizations, in all sectors & wherever there are opportunities to make a positive difference for business and society. Professor Nadeem brings not only the academic distinction but also his training, expertise & commitment that demonstrates a passion for community engagement.
Dr. Nadeem's research has won several awards including Best Research Paper Award in Social Analytics. Over the past twenty years, Dr. Nadeem supervised several Ph.D. Students and is currently engaged as Ph.D. Thesis External Evaluator and Examiner at the: Visvesvaraya Technological University, Bharathiar University, and Mangalore University, India.
Expertise
Marketing Intelligence
International Marketing
Principles of Marketing
Consumer Behavior
Research Areas
Consumer Behavior
Marketing Analytics
Chief Marketing Officer
Appointments
Chair, Distinguished Adjunct Teaching Award Committee
Member, Policy Board, Part Time Faculty Association
Member, Provosts Search Committee
Member, Provosts Search Advisory Committee
Education
Union Institute & University, Ph.D. 2002
Prior Experience
Professor of Marketing, National University, San Jose, CA
Awards & Distinctions
Distinguished Teaching Award, National University, 2015.

Fulbright Scholar Award, US Department of State, 2013.

Distinguished Scholarship Award, National University, 2007.
Additional Information
Professional Development
Certified Product Marketing Manager
AIPMM/Certification - License Number - 12109237.