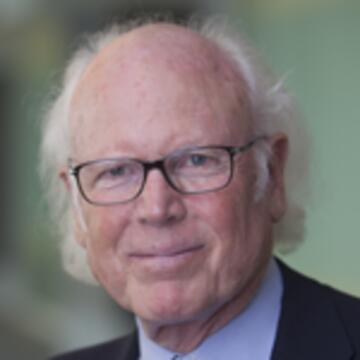 Michael O'Neill
Professor Emeritus
Biography
Michael O'Neill, Professor Emeritus, is the founder and former Program Director of the Master of Nonprofit Administration program. He earned his doctorate in education from Harvard University, and during his career focused his academic and professional attention on education, development and management solutions for nonprofit organizations. Dr. O'Neill has held many esteemed positions, including President of the Association for Research on Nonprofit Organizations and Voluntary Action (ARNOVA), and Editorial Board member of the journalNonprofit Management and Leadership. His prodigious body of research is an invaluable resource for students who recognize the critical role of nonprofits in meeting societal and environmental needs.
Professor O'Neill's widely-read works have proven invaluable to nonprofit administrators, fundraisers, executives and fellow academics. Having seen a great number of admirable nonprofits hampered by a lack of effective management, Dr. O'Neill worked with students to help them better diagnose management, human resource and operational issues. They explored the ethics of leadership and developed strategies to increase productivity, stability and longevity of organizations in this critical service sector.
The San Francisco Bay Area is recognized as a fertile breeding ground for innovative, applied altruism. Its nonprofit organizations are as varied in their form as they are in their mission. Professor O'Neill has found a grateful audience for the expertise that has defined his prolific research and teaching career.
Education
EdD, Education, Harvard University, MA, 1967
MA, Education, Catholic University of America, DC, 1964
BA, Philosophy, St. Thomas College, Kenmore, WA, 1960
Selected Publications
"Public Confidence in Charitable Nonprofits," Nonprofit and Voluntary Sector Quarterly, Vol. 38, No.2, 2009

"The Future of Nonprofit Management Education," Nonprofit and Voluntary Sector Quarterly, Supplement to Vol. 36, Nos. 3-4, 2007

"Developmental Contexts of Nonprofit Management Education," Nonprofit Management and Leadership, Vol. 16, No. 1, 2005

Nonprofit Nation: A New Look at the Third America, Jossey-Bass, San Francisco, 2002

Giving and Volunteering in California, San Francisco Institute for Nonprofit Management, USF, 2000 (with W. Roberts)