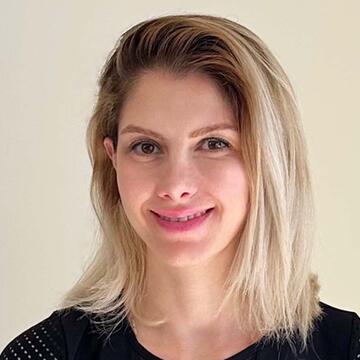 Mana Azarm
Assistant Professor of Analytics and Information Systems
Biography
Mana Azarm dedicated her career to the continuous development of scalable data pipelines to enable intelligent decision making. With a deep understanding of diverse data architecture paradigms, including relational databases, data warehouses and lakes, multidimensional data cubes, time series optimized data stores, and other emerging paradigms, her current research focuses on Large Language Models (LLM) in development of data pipelines.
Prior to joining USF, Mana devoted over a decade to working in industry and assuming leadership roles at multiple companies, including a Silicon Valley unicorn and a construction-tech venture she co-founded. In addition to her industry engagements, Mana has been a lecturer of Data Engineering at UC Berkeley, as well as Python programming, and Product Development and Management at the University of Ottawa. She has also provided consulting and partnership to organizations such as the Bank of Canada, the City of Ottawa, and Ontario Health.
Expertise
Data modeling and data architecture
Data analytics and information systems
Data warehousing and lake storage
Research Areas
LLMs in data pipeline development and engineering
Scaled data management systems
Database engines and analytics systems
Product management and development
Education
University of Ottawa, PhD in Electronic Business
University of Ottawa, MS in Systems Science
Alzahra University, BBA & MS in Information Technology Management
Prior Experience
Senior Manager of Data Analytics, DoorDash
Lecturer in Data Engineering, UC Berkeley
Co-Founder, ModuleUp
Part-time Professor, University of Ottawa
Senior Analytics Strategist, City of Ottawa
Awards & Distinctions
ICTC WIL Digital award (Government of Canada Information and Communication Technology Council,  Work-Integrated Learning Digital program), 2020
uOttawa Entrepreneurship Hub startup pre-accelerator award, 2020
Two-time recipient of the University of Ottawa's Excellence Award, 2015, and 2017
Selected Publications
Azarm, Mana; Kuziemsky, Craig; Peyton, Liam; A Framework for System-level Health Data Sharing, HEALTHINF2020, 2020.
Azarm, Mana; Peyton, Liam; An ontology for a patient-centric healthcare interoperability framework,2018 IEEE/ACM International Workshop on Software Engineering in Healthcare Systems (SEHS),34-41, 2018, IEEE.
Azarm, Mana; Backman, Chantal; Kuziemsky, Craig; Peyton, Liam; Breaking the Healthcare Interoperability Barrier by Empowering and Engaging Actors in the Healthcare System, Procedia Computer Science, 113, 326-333, 2017, Elsevier.
Azarm, Mana; Kuziemsky, Craig; Peyton, Liam; A review of cross organizational healthcare data sharing, Procedia Computer Science, 63, 425-432, 2015, Elsevier.
Azarm, Mana; Nargesian, Fatemeh; Peyton, Liam; Tool Support and Data Management for Business Analytics Applications in Healthcare, International Journal for Infonomics (IJI), 4, 3/4, 484-493, 2011.