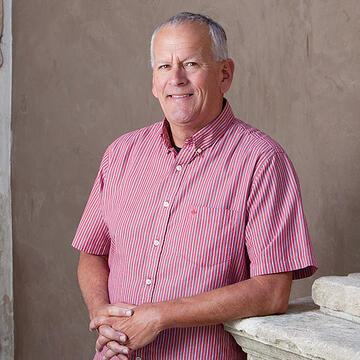 John Gonzales
Assistant Professor
Full-Time Faculty
Program Director
SFH Downtown Campus, Room 604
Biography
Assistant Professor John Gonzales is internationally recognized for his service work as an economist focusing on transition economies, emerging market economics, and monetary policy. With the aim of helping his students develop a more comprehensive understanding of the intricate and interdependent network of variables that affect our global economy, Gonzales teaches courses in capital market theory, corporate finance, investment and analysis, micro and macroeconomics, monetary economics, equity valuation and international finance.
As Principal Economist for the Centre for Cooperation with the Economies in Transition, Organization for Economic Cooperation and Development (OECD) from 1992 to 1994, Gonzales was involved in financial analysis, monitoring and managing the OECD work program which aimed to assist six Central and Eastern European countries. In this role he coordinated with recipient governments in their effort to develop and implement economic stimulus and recovery projects.
Research
Gonzales, John, and Ohara, Frank, Free Cash Flow Accounting for Valuation: From the Classroom to Practice, Appendix of Firm Examples, 2017 (zip download page).
Education
Ph.D., Economics, University of Wisconsin, 1983
M.A., Economics, University of Wisconsin, 1980
B.A., Economics, California State University, Fullerton, 1978
Awards & Distinctions
Honored Instructor, University of California, Berkeley Extension, 2006

Outstanding Adjunct Faculty, USF School of Business and Management, 2003 

Vice President and Quantitative Consultant, Callan Associates, Inc., 1994 - 1995