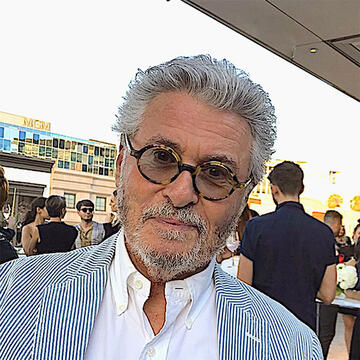 Joel Oberstone
Professor Emeritus
Biography
Professor Joel Oberstone is an internationally-recognized sports analyst and contributor to The Wall Street Journal Europe and teacher at USF for over three decades. Professor Oberstone engages students with his expertise in quantitative and inferentially-supported analyses, and his passion for the world's most popular sport, football ("soccer").
Dr. Oberstone works with his students to explore how complex business problems can be analyzed using modern analytic methods and, also, when non-analytical methods such as simulation techniques are more appropriate. He views the ability of being able to determine if performance measures comparing differences between groups have actually established meaningful findings or if these measures have occurred accidentally as a critical skill. He also claims that all too often, what passes for analysis is primarily descriptive in nature — driven by personal or supposed expert opinion — and eclipses opportunities for more meaningful analyses.
Joel Oberstone consults for clients including Microsoft, Synopsys, KQED Television, ABC and NBC Television Networks, and Women's Trust (Bank of America).
Education
PhD, Industrial Engineering/Statistics/Urban & Regional Planning, University of Southern California
MS, University of Southern California
BS, California State University at Long Beach
Prior Experience
Columnist, Wall Street Journal Europe, Sports Analyst for European Football Leagues
Founder, Enlighten Sports Analytics™
Vice Chair for Programs, INFORMS Sports Cluster
Associate Professor, Quantitative Methods, Pepperdine University School of Business, 1975–1986
Assistant Professor, Creative Problem Solving program, UCLA School of Architecture and Urban Planning, 1974–75
Awards & Distinctions
Teaching Excellence Award, University of San Francisco, 1989

Doctoral Fellowship Awards (3), Carnegie-Mellon Foundation, University of Southern California

Doctoral Dissertation Distinction Award, University of Southern California

Honors Award for Written and Oral Doctoral Examinations, University of Southern California

Jet Propulsion Laboratories Visiting Research Fellowship, California Institute of Technology
Selected Publications
"The Amazing Stats Behind Man City's Dominance of the Premier League, Planet Football (U.K.), 15 November 2017.

"Why Messi's 2015 Ballon d'Or is a Fait Accompli," Sporting Intelligence (U.K.), 11 January 2016.

"How to Teach Statistics Using Sports Analytics," UPAEP | XXIX FORO INTERNACIONAL DE ESTADÍSTICA, 29 September-3 October 2014, Puebla, Mexico. Invited paper and teaching workshop (video available). Featured speaker at the forum. (52-minute mp4 video available).

"Uncovering Europe's Best Goalscorers from the 2009-2010 Season," Journal of Quantitative Analysis in Sports, 2012

"Comparing English Premier League Goalkeepers: Identifying the Pitch Actions that Differentiate the Best from the Rest," Journal of Quantitative Analysis in Sports, Vol. 6, No. 1, 2010

"Spreadsheet Simulation of Airline Reservation Policy Using Multimedia Software," International Journal of Advanced Corporate Learning, Vol. 3, No. 1, 2010

"Foreign Produced Content and Japanese Price Disinflation: An Empirical Study," Journal of International Management Studies, 2010 (with Peggy Takahashi and Daniel Blakley)

"Differentiating the Top English Premier League Football Clubs from the Rest of the Pack: Identifying the Keys to Success," Journal of Quantitative Analysis in Sports, Vol. 5, No. 3, 2009

"Teaching Inventory Management Simulation Using E-Learning Software: Blackboard, Elluminate Live!, and Jing," International Journal of Advanced Corporate Learning, Vol. 1, No. 2, 2008