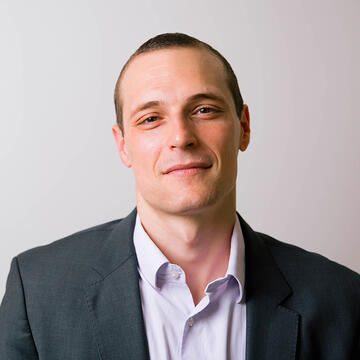 Fernando Heineck Comiran
Associate Professor
Biography
Assistant Professor Fernando Comiran brings to USF both an enthusiasm for accounting and a philosophy that attempts to integrate real-world application and leading-edge research in the classroom. His research areas of interest include Earnings Management, Accounting Fraud, Voluntary Disclosure, Financial Statement Analysis, and Security Valuation.
Currently, Professor Comiran is focusing his research on individual investor behavior and company incentives to better understand how disclosure affects stock returns and to uncover possible mispricing. Moreover, he is conducting an examination of local vs. non-local analyst access to information, and he is investigating market reactions to natural disasters and the impact on individual firms.
Prior to academia, Professor Comiran worked as an engineer at one of the four largest Telecom companies in Brazil, where he sought to improve call quality, optimize interconnection links, network traffic, and cell phone coverage.
Education
Ph.D. Business Administration - Accounting, University of California, Berkeley, Berkeley, CA, 2014
M.Sc. Finance and Accounting, Federal University of Rio Grande do Sul, Brazil, 2009
B.S. Electrical Engineering, Federal University of Rio Grande do Sul, Brazil, 2005
Selected Publications
The following list is a selection of recent publications and does not represent the entire body of research.
"The Effect of the Subprime Bonds Crisis on the Volatility of Oil Companies Assets" (with Guilherme Macedo, Oscar Galli, Marcos Martins, Carla Leitão and Frederike Mette) Presented at 10º Encontro Brasileiro de Finanças, 2010, São Paulo

"Currency Risk Management Based on the Concept of Value-at-Risk (VaR): An Application in a Non-Financial Company" (with Marcos Martins, Frederike Mette, Guilherme Macedo and Carla Leitão). Contexto (UFRGS), v. 10, p. 97-105, 2010.