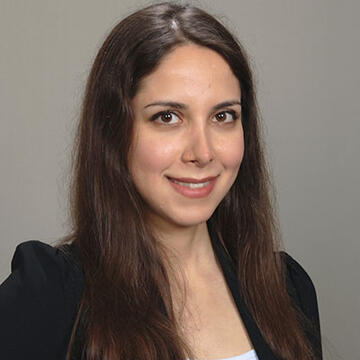 Esmat (Yasi) Sangari
Assistant Professor
Biography
Dr. Esmat (Yasi) Sangari serves as an Assistant Professor in Business Analytics and Information Systems. Her research focuses on the applications of operations research, game theory, and optimization algorithms to examine different aspects of design, planning, and operations management in supply chains. Also, she works on pricing and price-matching strategies in omni-channel retail systems. The main goal of her research is to provide actionable insights into profitability and efficiency improvement for supply chain players. She received her Ph.D. in Industrial Engineering and Management Sciences from Northwestern University and her B.Sc. and M.Sc. in Industrial Engineering from University of Tehran.
Research Areas
Omni-Channel Retail Management
Supply Chain and Operations Management
Pricing and Revenue Management
Education
Northwestern University, Ph.D. in Industrial Engineering and Management Sciences, 2021
University of Tehran, M.Sc. in Industrial Engineering, 2015
University of Tehran, B.Sc. in Industrial Engineering - Systems Analysis, 2013
Prior Experience
Lecturer in Supply Chain, Operations, and Technology, Olin Business School, Washington University in St. Louis
Selected Publications
Rabbani, M., Keyhanian, S., Aryaee, M., & Sangari, E. (2018). Solving an Integrated Sales-Leasing Problem With Remanufacturing and Inventory Shortage Using Differential Evolution. International Journal of Operations Research and Information Systems (IJORIS), 9(3), 1-26.
Farrokhi-Asl, H., Tavakkoli-Moghaddam, R., Asgarian, B., & Sangari, E. (2017). Metaheuristics for a bi-objective location-routing-problem in waste collection management. Journal of Industrial and Production Engineering, 34(4), 239-252.
Azadeh, A., Sangari, M. S., Sangari, E., & Fatehi, S. (2015). A particle swarm algorithm for optimising inspection policies in serial multistage production processes with uncertain inspection costs. International Journal of Computer Integrated Manufacturing, 28(7), 766-780.