Celebrate 70 leaders from our community who are developing and promoting the health and well-being of individuals, families, and communities.
1960s: Building a Strong Foundation
Since its beginnings, USF provided a comprehensive nursing program stressing the importance of compassion for the whole person: body, mind, and spirit and the importance of collaborative leadership in practice.
'66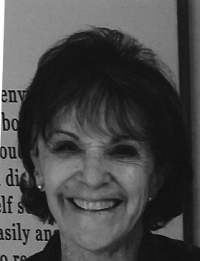 Rita Widergren Transitions to Home Health
"Following my ongoing concern about patient post-hospital care management and continuity, I transitioned from hospital nursing to home health, eventually partnering with two other public health nurses in the initiation of a licensed home care agency called Heart of Humanity Health Services, Inc. from 1997-present."
'68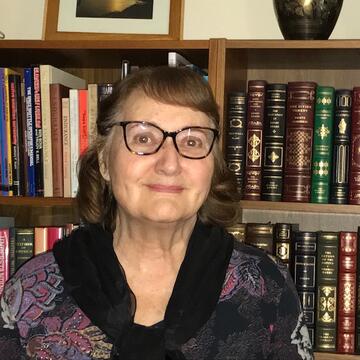 Sandra DeBella Bodley Brings More Diversity to Nursing
"I designed the curriculum and worked with Associates Degree in Nursing programs to bring greater diversity. Since my 2nd or 3rd retirement I have been a health care activist in my local community. I served as president of the local Health Action chapter in 2020 and now am chair of the Advisory Council."
1970s: Growing the Profession
Responding to the changing trends in health care, the School of Nursing moved forward with their commitment to its students and to the welfare of the public, by strengthening its curriculum, increasing its enrollment, and developing strategies to attract a more diversified student body.
'70
Linda Ann Watson neé Massolo Blends Nursing with Interior Design
"I left bedside nursing to further my education in Interior Design. I became a Health Care Design Consultant and worked with architects and designers in creating research-based therapeutic environments. I participated in a Health Care Design Institute comprised of architects, designers, doctors, and nurses in an interdisciplinary approach to patient care environments. Wherever I travel I ask about the local healthcare and nursing. I have met village nurses, an Amazon shaman, and a public health nurse in Thailand. I joined a public health nursing project in Sicily testing diabetic immigrant women who must fast for Ramdan to see how their religious beliefs affect their disease. Nursing has never ceased to be fascinating."
I have met village nurses, an Amazon shaman, and a public health nurse in Thailand."
Linda Ann Watson neé Massolo BSN '70
'74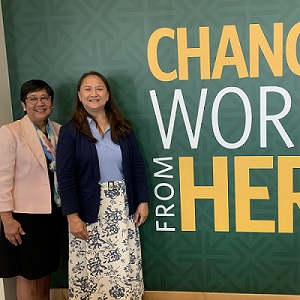 Katherine Abriam-Yago Inspires Future Nurses
"I am a professor emerita at The Valley Foundation School of Nursing at San Jose State University, where I taught for 35 years. I am first generation and the first Filipina tenured Professor and Director in the School of Nursing. I have served as a consultant to nursing schools for implementing student retention programs and faculty workshops for teaching diverse students. I also belong to the Philippine Nurses Association of Northern California and continue to mentor faculty, alumni, and students."
1980s: Expanding Professional Roles
In the School of Nursing, new programs were being developed to meet the growing need for nurses. New teaching strategies and the increased use of computers within the university enabled the school to keep abreast of the changes in health care that were taking place.
'82
Dede Ramsey Makes Lifelong Friends
"I have always worked in health care and believe in helping others and finding ways to improve how care is delivered to patients by ensuring they receive high quality and safe care. I also volunteer at food drives to help those in need meet a basic need to sustain their health."
The friends that I met at USF are now treasured friends. We have shared marriages, births, graduations, deaths, and many celebrations, in addition to being there for each other throughout life events. I feel blessed to have these people in my life these past forty years!"
Dede Ramsey BSN '82
'84
Katheryn Darlington Provides Behavioral Health Services in the Tenderloin
"The most important part of my education at USF has been realizing the change we can each bring to the world around us in our personal and professional lives by applying our education and skills with integrity and compassion to those we serve each day. I was one of the nurses able to influence many to consider and begin to accept the importance and value of not only providing excellent physical care for our patients but to recognize and accept the research being done to validate the impact of emotional, mental, and spiritual support."
They found placement for me at a Senior Citizen center in the Tenderloin to provide Geriatric Psych support in the community.  It was an eye opening, challenging, and memorable experience!  It helped me to grow as an individual, nurse, and citizen in our world." 
Katheryn H Darlington BSN '84 and Mentor
1990s: Responding Proactively to the Changes
Stay tuned! New profiles will be added soon.
2000s: Renewing Hope
Stay tuned! New profiles will be added soon.
2010s: Improving Lives
'11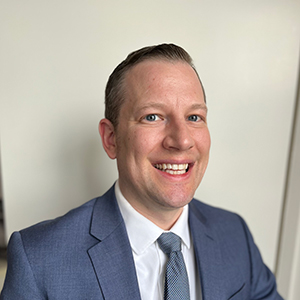 Matthew Welters Thrives in Pediatrics
"I have been honored to have helped so many sick children over the last 11 years of my career as a nurse. Working in institutions that push the boundaries of caring for the sickest children and serving the neediest socioeconomic patients and families is humbling. I always say nursing is a profession in which you use equal parts of your brain and heart, and in pediatrics, that sentiment couldn't be more true."
'15
"I am the founder of Behavioral Fitness, a mental health start-up that brings curated tools and resources from the behavioral sciences to the mainstream. All people should have access to improving their mental health and well-being."
'18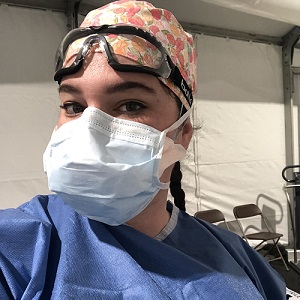 Rose Mannas Provides Care During COVID-19 Pandemic
"The "Nursing in the Jesuit Tradition" class highlights that anyone of any background is a full partner in their care. It has most recently applied in caring for those who have different views on vaccination status than myself. During a pandemic, it can feel frustrating to meet patients who might have misguided opinions or denial of the existence of disease. They are still members of my community, and when they present for care, they deserve the same respect and focus as all other patients. I've given my absolute best and am humbled to have the honor of touching so many lives on a daily basis."
'19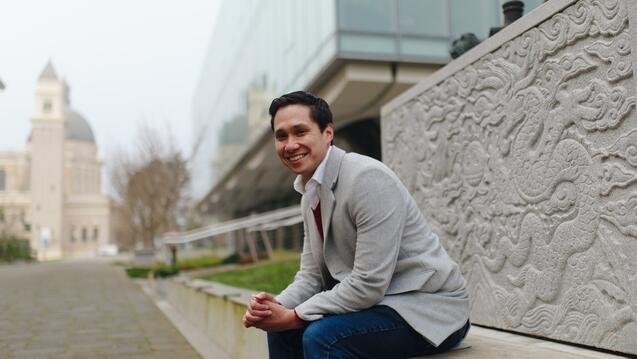 "A Curiae looks to improve outcomes in the criminal justice system by working at the intersection of the court, public health, and community resources. My vision is to expand to areas around the country where A Curiae not only works directly helping the population but has a systematic impact to make change."
2020s: Preparing Health Care Professionals who Pursue Health Justice
'21
Annmarie Munana is Guided by Jesuit Values
"By working in nursing education, I ensure we educate and graduate safe, competent, and caring nurses, who will also become nurse leaders in their own communities. As a member of the ANA Ethics Advisory Board, I guide, educate, and mentor nurses about ethics and practice across the stages of their careers."
It was very meaningful to me to continue my nursing and leadership journey guided by Jesuit values and core nursing values." 
Annmarie Munana EL-DNP '21 and SONHP Alumni Advisory Board
Heather Ford Gives Back to Nursing Students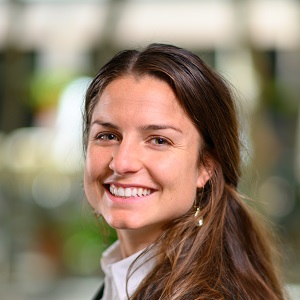 "During my time in USF, I was in the Nursing Student Association and was co-founder of the Graduate Nursing Association. After graduating, I started working at Stanford Hospital on a Cardiovascular IICU. There I served as a preceptor and charge nurse. I now currently work at Stanford Children's Hospital in the PICU. I am giving back to current nursing students by serving as a clinical faculty at USF while also serving as a resource for job and interview preparation for new graduate nurses."
'22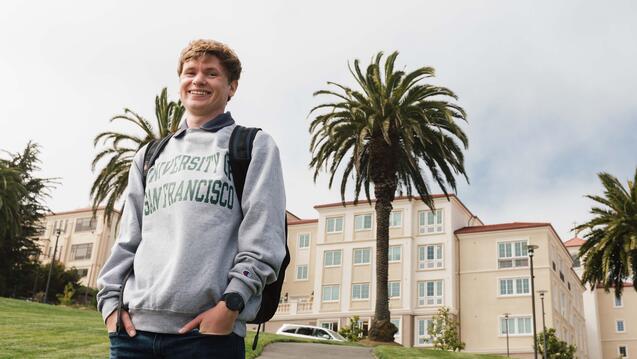 "Besides falling in love with recovery and addiction medicine, another area of delight that I stumbled into while at USF was teaching. I taught an evidence-based practice class and ended up with a fantastic cohort of students. I have absolute faith that every single one of these students will be an excellent nurse in just a few short semesters."
'23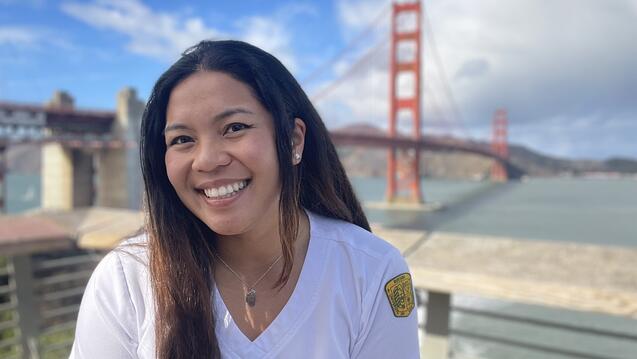 "As a senior Bachelor's of Science in Nursing student, I am fortunate to have shared many moments with people over the years. I have come to realize that it requires a degree of awareness and skill to navigate these unique moments. My own ability to create trust, make time, and establish myself as a healing presence to patients is one I credit to my professors."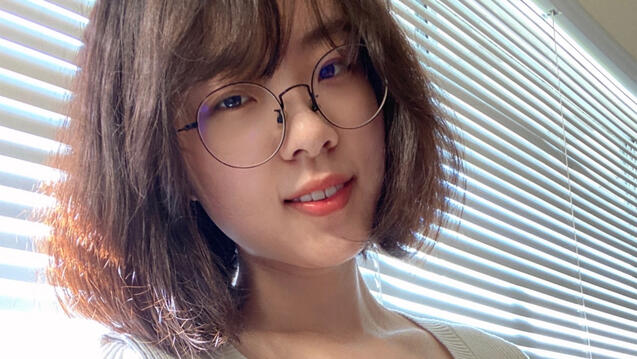 "Silicon Valley has so much to offer for digital health informatics students like me. In my last project, I have been adding the US News County Health rankings to consider not only the disease perspective but also include things like education, housing, and socio-economic factors that influence the outcomes. I'm glad I am in a company that values health equity."
'24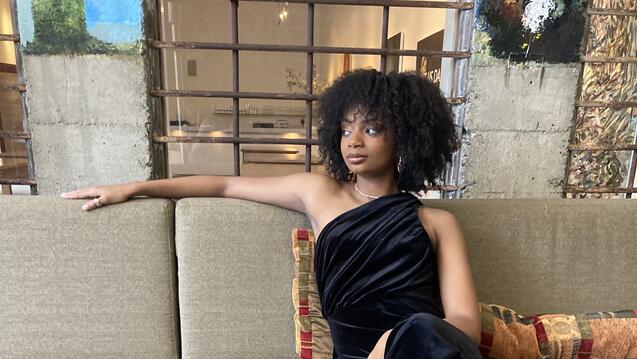 "Having experienced a low-income neighborhood, I know what the lack of resources means. I saw the difference in produce, schools, access, and activities. I've lived in a food desert area and have chosen the affordable meals that affect people's health. We had to travel to other locations for healthy food. Public health toward minority communities is in my plans. I'm passionate about the food industry and its connection to health."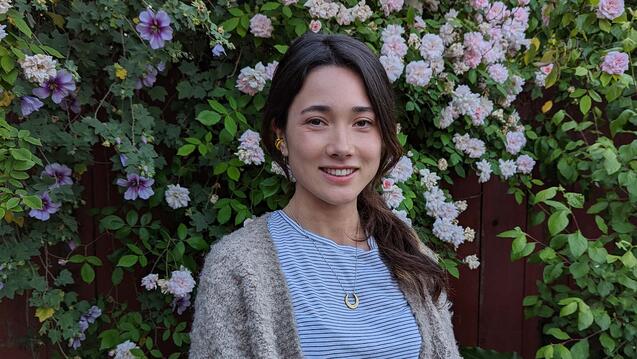 "I'm focusing on addressing substance use disorders among college students, specifically community college students. Drawing from my experience growing up, I'm inspired and fueled to make a difference in young people's lives."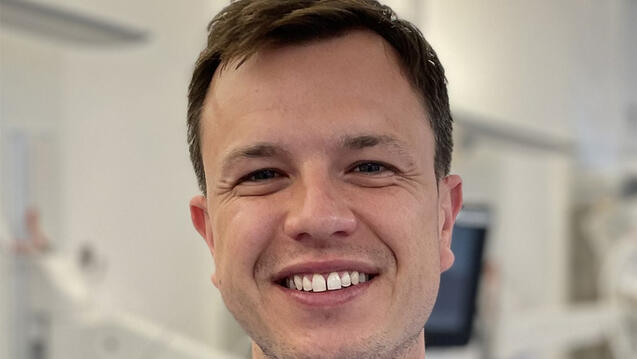 "I've developed a feature for my unit in Epic called Unit Map. Having a Unit Map eliminates confusion about patients' location. Unit Map went live at the Outpatient Surgery Center and is continuously being implemented in other surgery units within UCSF."
Help us write USF's School of Nursing and Health Professions' history as we celebrate its 70th-anniversary. With your story, voice, and perspectives, we want to uncover hidden stories about our journey. We'll collect these stories and post as many as possible on our website as we receive them.