Established from evidence-based principles and methods, the lab provides opportunity for nursing students to learn, develop, and improve patient-centered care.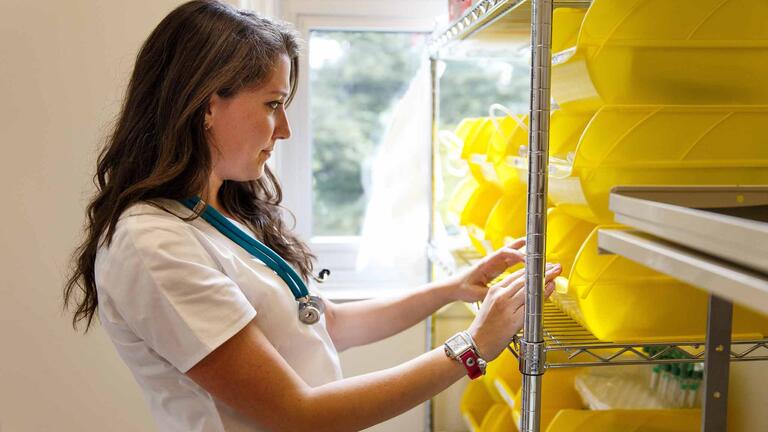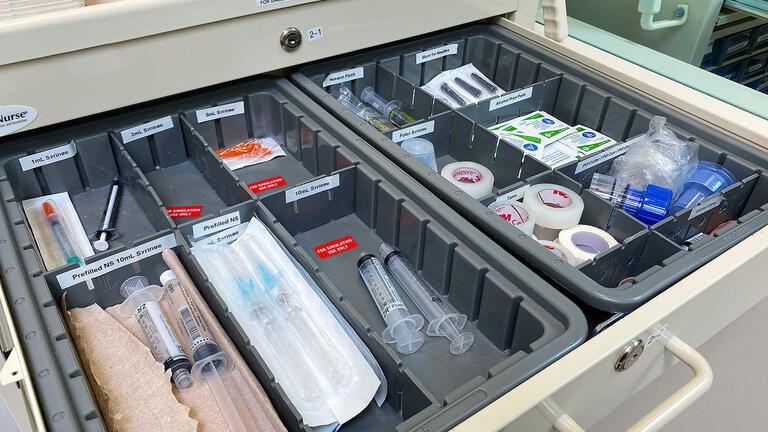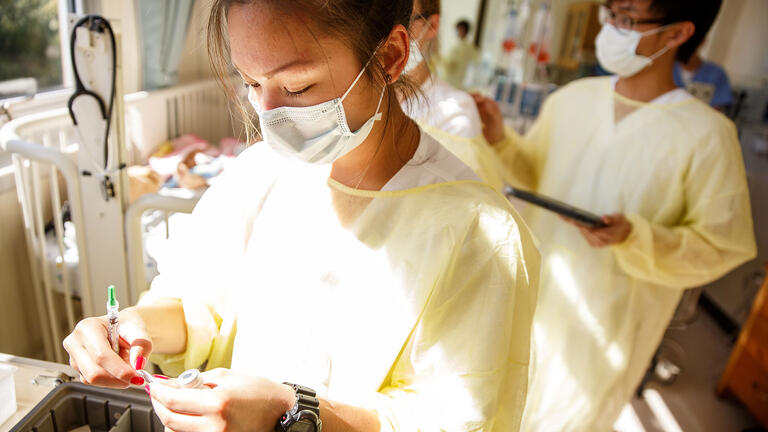 The Clinical Skills Lab houses the latest hospital equipment and medical supplies. The Clinical Skills Lab was formerly known as the Learning Resource Center (LRC) which was dedicated to Sister Geraldine McDonnell and provided nursing students a facility to practice their patient-care skills within a real-world, clinical milieu. Today, the Clinical Skills Lab continues to be a key foundation and educational resource for nursing students. Our goal is to continue to strive and achieve competency of clinical knowledge, skills, and attitude within a safe and supportive environment.
Location: Cowell Hall 108, University of San Francisco (main campus)
For more information about visiting the Clinical Skills Lab, please contact Genevieve Charbonneau, Director of Clinical Labs in the School of Nursing and Health Professions (San Francisco main campus) at (415) 422-4278 or gdcharbonneau@usfca.edu.
Simulation Center and Clinical Skills Lab
Genevieve Charbonneau, Director of Clinical Labs
2130 Fulton St.
San Francisco, CA, CA 94117-1080
Hours
Monday–Friday
8:30 a.m – 5 p.m.