Equipped to Lead and Succeed
Looking at Systems Differently
I read a post on LinkedIn that said, "Be the person you always needed when you were a kid." The sentiment was familiar to me, but at that moment I realized it was me. I am the person that I needed growing up.
Image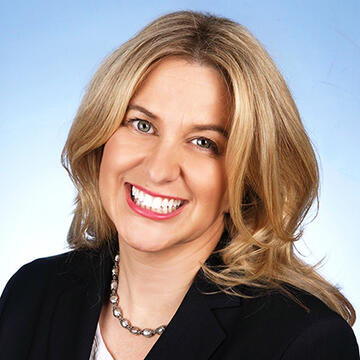 My favorite word is ripple, and I want my story to have a ripple effect and inspire others. I grew up in a suburban area at the base of a mountain. I learned very early in life how to be alone. I grew up without neighbors or interaction with other people. Although I had siblings, they were out of the house by the time I was six years old. My parents were respected medical professionals, appearing to have it all together. But inside the household was a story of struggle- an environment impacted by transgenerational trauma and loneliness. I later came to understand that what I grew up with was "emotional homelessness." I had a house and what I needed, but emotionally it was empty.
This led me to understand the value of systems and public resources out of necessity at an early age. By the time I was 12, I had learned about the transportation system. It was my connection to the world. A 45-minute walk connected me to public transit that brought me to Ashby Avenue in Berkeley. I would walk through the university campus, down Telegraph Avenue, and down to my "absolute paradise," -People's Park. I befriended some of the most resourceful and incredible humans I have ever met there. I felt a sense of belonging at this park with these friends.
I wanted to find my purpose, my place. Fortunately, I found the Grateful Dead, Rock Medicine, and the Haight Ashbury Free Clinic in San Francisco. For me, it was music, connection, medicine, and healing. Then, one day in the area, I walked into USF and realized this was my place. I pursued a degree in marketing during the birth of the dot com era. I worked in tech and excelled in a fast-paced environment.
After having children of my own, I found my life shifting from ambition to meaning. I pursued the work of addiction medicine and the Behavioral Sciences- earning a master's in Behavioral Health and a Doctorate in Behavioral Health. I started teaching at USF and gave my first lecture after graduation. I felt surrounded by passionate people who cared and valued what I had to share! I got invited to the School of Nursing and Health Professions Alumni Board. I knew it was something special to be invited to join such a distinguished group. My first board meeting was on Women's Day. Everybody was wearing red and talking about the Haight Ashbury Free Clinic. I had been recently introduced to Dr. David Smith, the clinic's founder. The board members who were nurses knew him from back in the sixties. Everything came full circle for me.
With my doctorate education, teaching at USF, and working at an inpatient psychiatric services local community hospital in the East Bay, I became aware of another system- one that is fragmented and struggling to serve many in need- our mental health system.
My experiences led me to realize that it is no longer reasonable to wait for a problem/crisis and diagnosis to access mental health resources that are held behind the healthcare landscape. In 2018, I founded Behavioral Fitness to bring curated tools and resources from the behavioral sciences to the mainstream so that all people can have access to improving their mental health and well-being. No diagnosis is needed.
In the past, mental health was seen as scary, dark and isolating. But so many people are ready for change. Behavioral Fitness is leading the way with an approach that empowers with education and tools to develop insight so that we can better understand our human experiences. It helps us learn how to apply the insight and ways to sustain it – no labels, no judgment, shame or blame. Behavioral Fitness brings mental health out of the darkness and into the light to offer a refreshing and sustainable approach to a complex problem. Offering practical tools and resources, Behavioral Fitness goes beyond talk therapy and medications and is available to anyone with the desire to improve their quality of life. Now, thanks to the Behavioral Sciences and knowledge about neurodiversity, we understand that the human experience includes a wide range of emotions-part of being human. Our emotions give us clues about what we need. Behavioral Fitness teaches us how to interpret these clues and create our own unique recipe for life. And it's changing lives.
Behavioral Health is health. It's not on the side anymore. It's not somewhere else in another building. It's integrated into everything we do.
To the future students I say, test the process of following your heart and pair that with education- especially a Jesuit education. My Jesuit education has promoted a sense of curiosity and a deep understanding of people. If you look at the principles of what USF stands for and where it's positioned, in the heart of San Francisco, you'll realize you're in the middle of it. You'll be a part of something bigger and brighter, and it will stay with you. You will take your knowledge and skills wherever you go. You'll be connected to a community that wants to help you. We are the ripple. You are never alone.
The Grateful Dead said it best.... "Sometimes you get shown the light in the strangest of places when you look at it right."