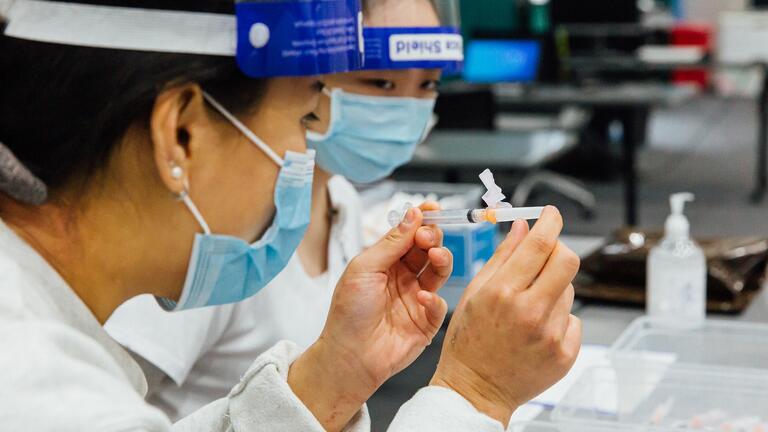 Learn to succeed in nursing — and prepare for academic and professional advancement in the field of health.
Work with our state-of-the-art mannequins in the Simulation Center and hone your skills in our Clinical Skills Lab.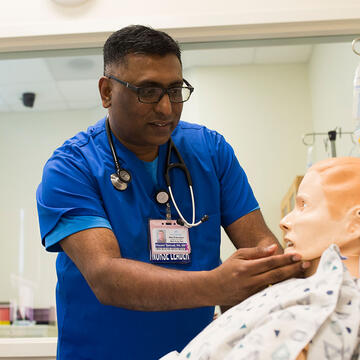 Create a schedule that fits your needs and a curriculum that fits your interests and aspirations. Prepare to take the National Council Licensing Examination (NCLEX).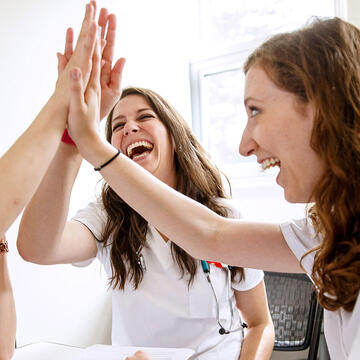 Pre-Med & Pre-Health

Professions Advising
Your path to a career in health professions starts here. University of San Francisco pre-health advisors are here to help with prerequisite courses, application recommendations, and career information.
Choose Your Location
Main Campus
If you're a first-year student, expect to study for eight semesters in fall and spring. If you're a transfer student, you will study for a minimum of six semesters and up to eight semesters, depending upon initial transfer credits and availability of clinical space. Transfer students are informed of their length of study at the point of admission.
Sacramento Campus
The BSN program at the Sacramento campus, in partnership with the VA Northern California Health Care System, admits transfer students who have completed all clinical prerequisites. Sacramento BSN students can expect to study for six consecutive semesters—fall, spring, and summer—for a total program length of two years.
Learn about the VA Nursing Partnership
L.V.N. 30 Unit Option
This non-degree option allows licensed vocational nurses (LVNs) to take the minimum coursework required to apply for registered nursing (RN) licensure in California and qualify for the licensing exam. The RN license obtained by this method may not be accepted by all states.
Top 10%
U.S. News & World Report 2024
School of Nursing and Health Professions
2130 Fulton St.
San Francisco, CA 94117


Hours
Monday–Friday
8:30 a.m – 5 p.m.