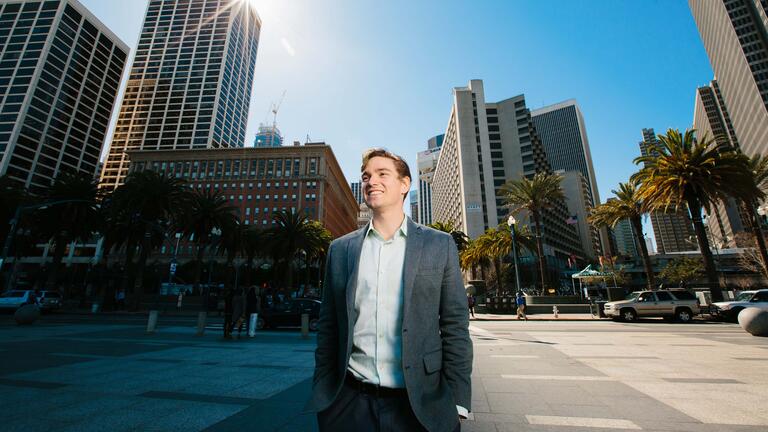 MASAGUNG GRADUATE SCHOOL OF MANAGEMENT
MS in Marketing Intelligence
Complete for a $55 application fee waiver, and learn more about your Master's program!
The program gathers value across a wide range of marketing disciplines. Candidates build a professional toolkit that includes marketing analytics, research methods, insights, and communication skills. Graduates gain a competitive advantage for a wide range of careers in marketing analytics, consumer insights, product and brand management, marketing strategy, and innovation.
We designed our MS program with the burgeoning marketing intelligence industry in mind. We want to address the market's need for insights-driven solutions by educating the next generation of performance-oriented marketers."
John O'Meara (Former) Program Director
Program Highlights
A downtown location that welcomes students to the heart of San Francisco's vibrant professional community, surrounded by opportunities to learn from and work with global business leaders
A balance between quantitative and qualitative methodologies, as well as acquiring knowledge and practicing application in real work settings
An intensive, 4-month hands-on practicum wherein candidates work alongside marketing professionals addressing today's business challenges
STEM Designated
The program is designated as a STEM program (science, technology, engineering, and math). Eligible international students may apply to work in the United States for additional time via the Optional Practical Training (OPT) benefit and OPT STEM extension.