Leadership
At USF you study with faculty who have leadership experience in the industry — and you learn by doing, not just by listening. Our professors have unmatched experience in sport globally — they are front office and league executives, athletic directors, media hosts and broadcasters, and advisors to businesses across the industry. Because they all play active roles in sport, they bring fresh industry insights and practices to every class they teach, including navigating new athlete name, image, and likeness opportunities, sport betting implications, and technology-enabled disruptions. At USF, your professors, guest speakers, staff, alumni, and fellow students give you referrals to key people for insights on career strategies, organizations of interest, and new opportunities.
Academic Director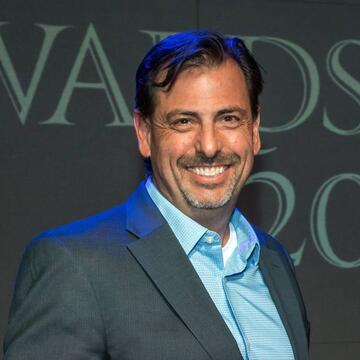 101 Howard St., Suite 430
Dr. Rascher has taught sports economics and finance, business research methods, and master's project. As President of SportsEconomics, his clients have included organizations involved in the NBA, NFL, MLB, NHL, NCAA, NASCAR, MLS, PGA, WTA, media, sporting goods and apparel, professional boxing, mixed martial arts, minor league baseball, NHRA, AHL, Formula 1, Indy Car racing, American Le Mans racing, Premier League Football, NASL, women's professional soccer, professional cycling & swimming...
Education
:
UC Berkeley, PhD in Economics, 1997
Expertise
:
Sports Economics
Sports Finance
Sports Valuation
Sports Antitrust
Part-Time Faculty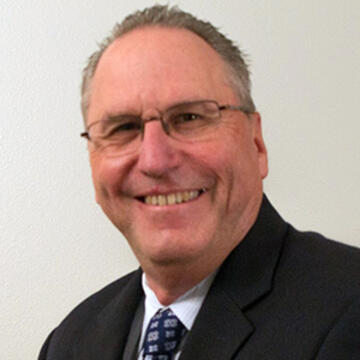 Rob Halvaks teaches the Managing Sport in Dynamic Environment course at the Orange County campus and is one of the faculty mentors for the master's project. Professor Halvaks is the retired deputy commissioner and chief financial officer of the Big West Conference and has participated on a number of NCAA governance committees, including the Championships and Administration Cabinets and the Playing Rules Oversight Panel.
Prior to joining the Big West, Mr. Halvaks served as associate executive...
Education
:
MA, Ohio University
BA, University of Michigan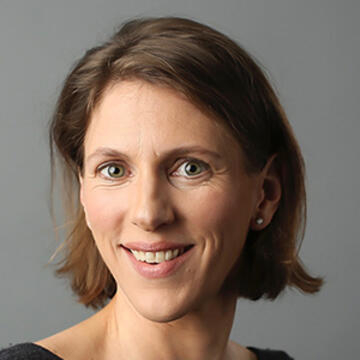 Laura Hazlett is a talented and strategic executive with an impressive track record on complex projects that involve multiple stakeholder groups. Laura spent four years as the chief financial and administrative officer of the California College of Arts, was the chief financial officer for athletics at UC Berkeley, and served as a consultant to the University of Oregon. While with the University of Oregon, Laura was the financial point person for the development of Matthew Knight Arena, acting as...
Education
:
PhD, Finance, University of California, Los Angeles
MS, Economics, University of California, Los Angeles
BA, Mathematics, Arizona State University
BS, Economics, Arizona State University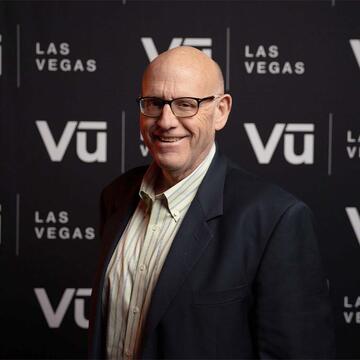 Patrick "Ed" Lamb is currently an independent director and advisor for various companies in tech, manufacturing, real estate and entertainment. Mr. Lamb has over 30 years of CFO experience in various public, public subsidiary and private entities, specifically in the financial services arena. He has public and private company board experience and has an extensive background with the debt and equity capital markets, acquisitions and divestitures, operations, and various financing and...
Education
:
BYU Marriott School of Business, BS and MAcc, Accountancy, with a minor in Managerial Economics
Industry Instructors
Each semester, industry professionals share their expertise with Sport Management students by teaching elective courses. This enables USF Sport Management students to learn dynamic trends, context, and specific aspects of sport-related careers from executives actively working in sport. Elective options vary each semester. A sample list of past elective course offerings are as follows:
Digital Strategy in Sports Media, taught by Eddie Maisonet, General Editor at ESPN
International Sport Management, taught by Dr. Kenneth Cortsen, Owner, Sport Management Perspectives, Assistant Professor, University of Northern Denmark
Social Media & Content, taught by Danny Pedroza, Senior Director of Social Media, Golden State Warriors and Chase Center 
Sports Technology and Innovation, taught by Marilou McFarlane, Founder of Women in Sports Tech and SportsTechWorks
Athlete Marketing, taught by Ted Yeschin, Vice President at Wasserman
Sports Media & Entertainment, taught by David Tetreault, President of Triller, an AI-powered platform for creators to post content
Corporate Partnerships, taught Scott Gwartz, Executive Director, Corporate Partnerships at Los Angeles Lakers
The New Moneyball – Using Data and Insights to Impact Sports Business Strategy, taught by Jim Guthrie, Associate Vice President, Brands & Properties at Wasserman
Athlete Representation, Negotiating and Marketing, taught by CJ LaBoy, Senior Vice President (Agent) at Wasserman