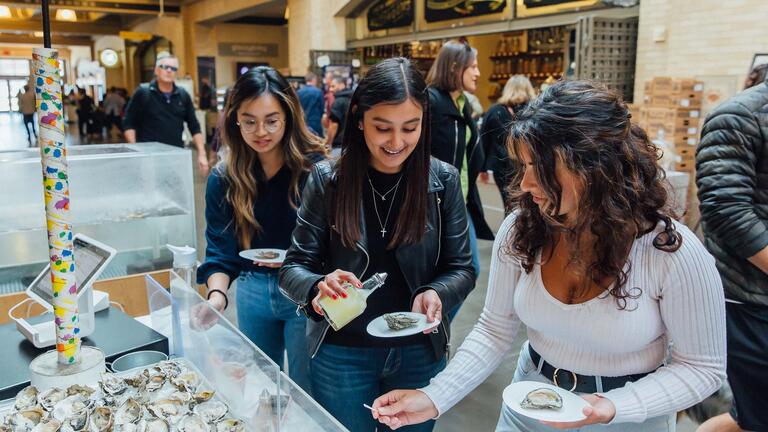 COLLEGE OF ARTS AND SCIENCES
School Life
Come to the city that welcomes you. Come to the campus that wants you. Bring your whole self to the University of San Francisco.
Come share your story. Come join the community in which people from every place and every background meet, respect, and learn from each other. Come speak, listen, ask, think, study, reflect, create, debate, laugh, work, play, dream, do, belong, contribute, stretch, help, care, stumble, and grow. Come explore the city. Explore careers. Work for justice. Work with neighbors on local service projects. Work with professors on global research projects. Come find your friends, your mentors, your purpose, and your future in the heart of the city that invents tomorrow.
Create Your Future

From Here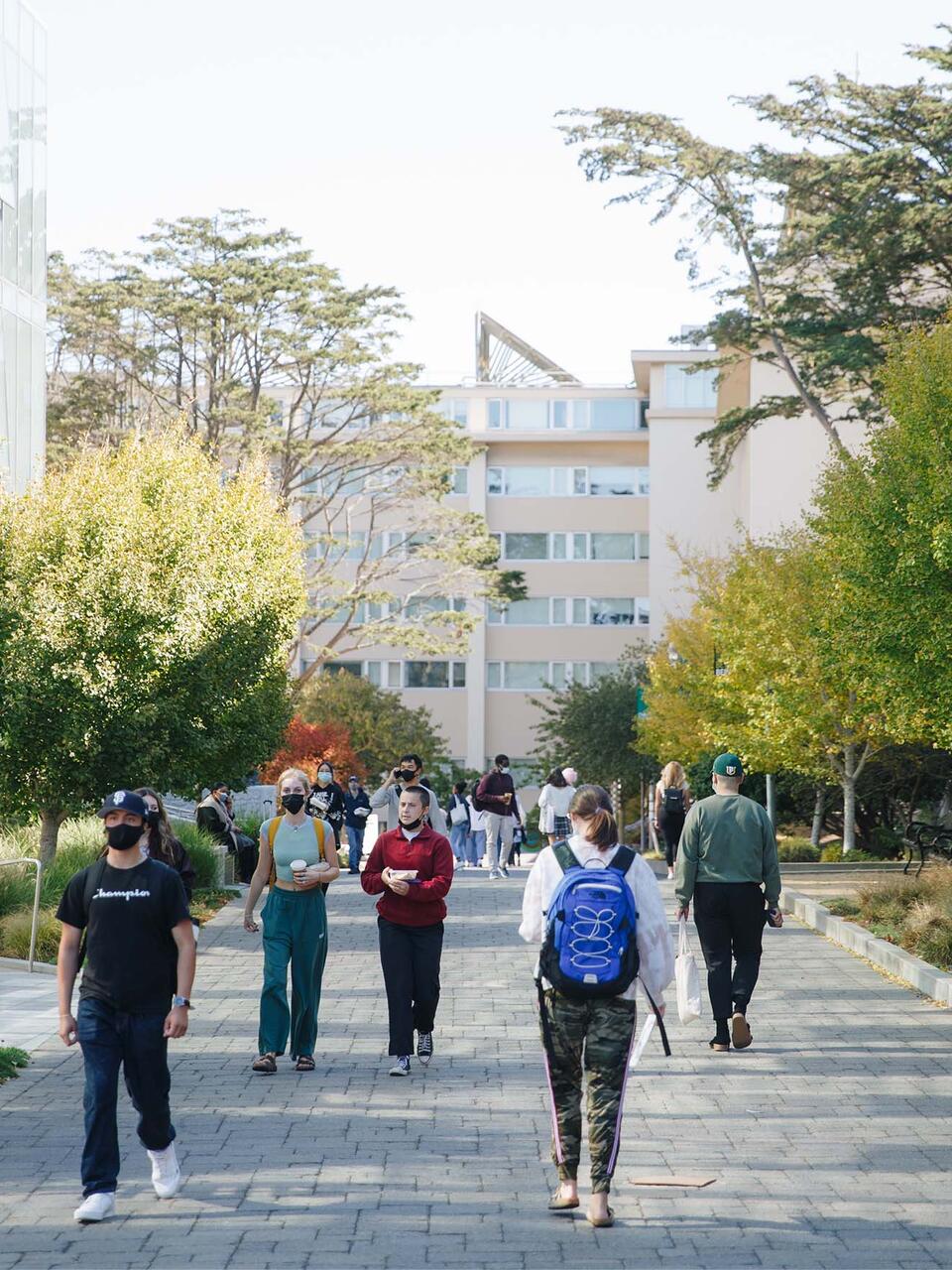 Undergraduate
What if you wrote a poem for an engineering project? What if you taught a computer to write a poem? What if you used fishing line to harvest drinking water?
Graduate
Study with experts. Network with leaders. Discover how an advanced degree can help you move up and make a difference.
Get Involved
Come to USF and join a club or three. Make new friends, learn new skills, give back to the community.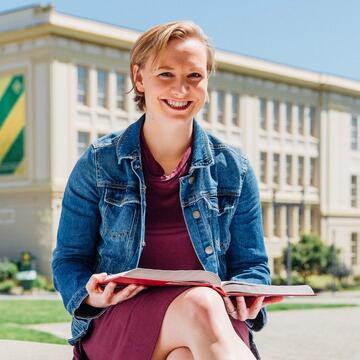 Women in Technology
Women in Technology sees, supports, and empowers women in STEM.
Design Collectives at USFCA
Come pursue ideas in design beyond the classroom.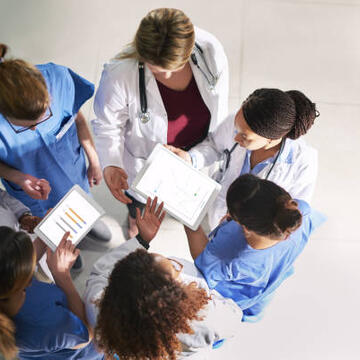 Minority Association of Pre-Medical Students (MAPS)
MAPS improves minority student matriculation into all professional health-related programs.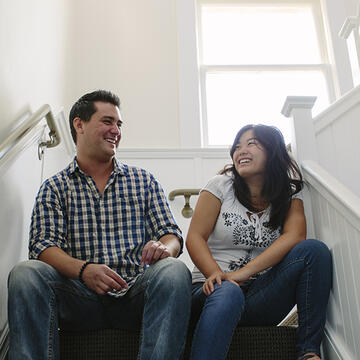 Philosophy Club
Explore a vast range of philosophical topics in a casual and friendly setting outside the classroom.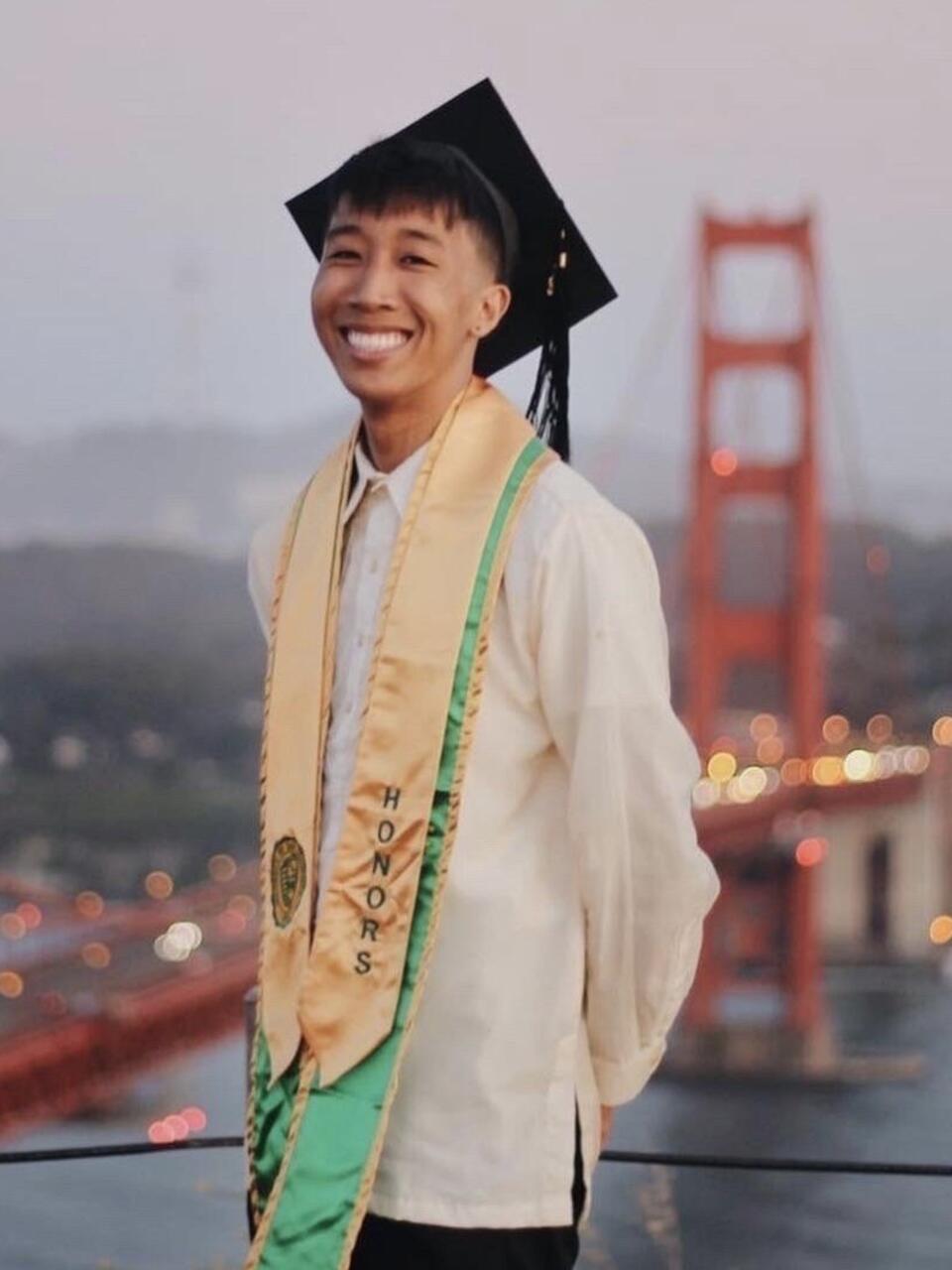 Jared Bague '22
Majors in kinesiology, minors in health studies & Yuchengco Philippine studies
I grew up in a predominantly white area so I wasn't able to freely express my Filipino traditions, in fear that I would be ridiculed. I grew away from my culture and didn't want any part of it. When I joined Kasamahan at USF I felt like myself for one of the first times in my life."
Jared Bague '22
Majors in kinesiology, minors in health studies & Yuchengco Philippine studies
Turn Learning Into
Action
True to its Jesuit mission, USF offers many majors but teaches only one thing: how to change the world for the better. Come to USF and help make the world more fair, more just, and more livable for more people.
Come
Change the World From Here
Like the city that surrounds it, USF offers you a culture of energy, optimism, and innovation that you won't find anywhere else. Come study in the geographic heart of San Francisco. Come explore nearly unlimited opportunities for learning, research, internships, jobs, and fun. Come change the world from here.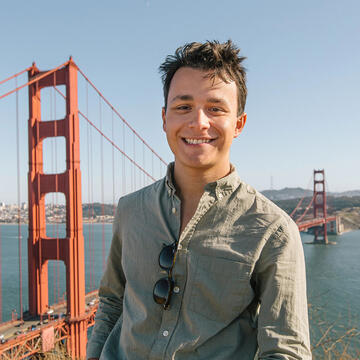 Come
Engage With the Community
October 5, 2023 2:30PM - 5:00PM
Education Building 110 - Lecture Hall
October 5, 2023 2:30PM - 5:00PM
Lone Mountain Main 100 - Handlery Room
October 5, 2023 2:40PM - 4:25PM
Online McLaren Complex