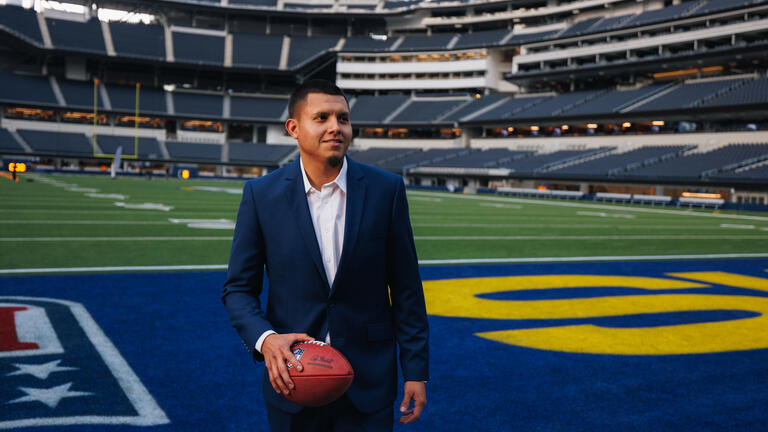 Sport Management, MS
Advisory Board
The Sport Management Advisory Board is a dedicated group of USF alumni and industry leaders who represent the broader sports industry and are working to strengthen the Sport Management program. The Advisory Board is actively involved in building scholarships and identifying job placement and networking opportunities that directly benefit you.
Bill Fusco
Former AD at Sonoma State
Image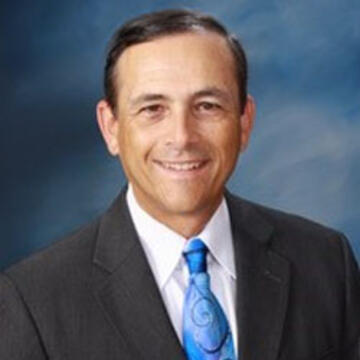 With over 37 years of combined athletic administrative experience, Bill Fusco has served as Director of Athletics at the University of San Francisco, Dominican University of California, and Sonoma State University. He also served as Sports Information Director at St. Mary's College in Moraga and at the University of San Francisco. After a successful 20-year term as AD at Sonoma State University, he retired in 2017. He received his BA from the University of San Francisco and joined Cohort 4 of the USF MA in Sport Management program in 1995. Fusco also serves as an adjunct faculty member in the USF Sport Management program. In 2016, Fusco was named as the Under Armour Athletic Director of the Year by the National Association of Collegiate Directors of Athletics (NACDA). In 2018, he was honored with the Division II Athletic Director's Association's (D2ADA) Lifetime Achievement Award. He was recently honored with his induction into the NACDA Hall of Fame, Class of 2020.
---
Pat Gallagher
Former President, Giants Enterprise
Image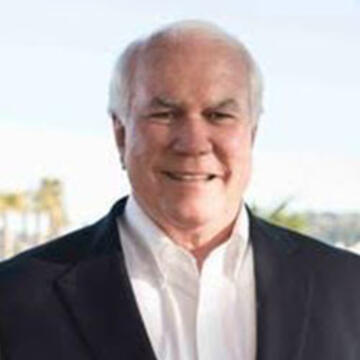 Pat Gallagher is a management consultant, author, mentor, and considered a pioneer in the sports, special event, and visitor industries. He is best known as one of the longest serving and most influential executives in San Francisco Giants history. Over a 32-year career as the Giants business and "idea guy", he was also a key member of the management team that conceived and developed the privately financed baseball park, now known as Oracle Park on San Francisco's waterfront. As the first president of Giants Enterprises LLC, Gallagher founded the new subsidiary with major concerts, non-baseball sporting events, cultural, and civic events which led to the ballpark being named by Sport Business Journal: Sports Facility of the Year in 2007. After leaving the Giants, Gallagher helped develop the winning bid and served as Executive Vice President/Marketing, Partnerships, and Communications for the Super Bowl 50 Host Committee. He co-authored a book with colleague Stephanie Martin entitled "Big Game Bigger Impact", which chronicles the lessons learned in the making of Super Bowl 50. Gallagher is past chairman of San Francisco Travel, serves on several non-profit and for-profit boards, and is active in the podcast series "Life in the Front Office".
---
Michelle Gong
Manager of Global Partnerships At Visa
Image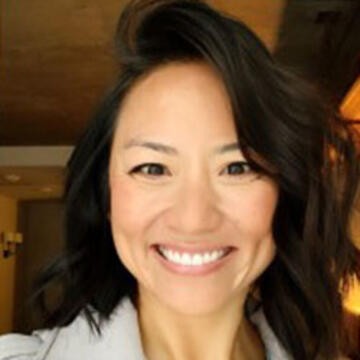 Michelle Gong has over ten years of experience in Global Sponsorships with a Fortune 500 company. She has a deep understanding of the sponsorship landscape and extensive experiential events. Her operations background has helped her to successfully execute large-scale, global events across several sports properties. In addition, she was responsible for the planning and execution of the Rugby World Cup Sevens 2018 tournament being held for the first time in the United States — a three-day event spanning 84 matches that brought over 40 of the best Men's and Women's international teams to compete. Other notable events include London 2012, Rio 2016, and Tokyo 2020 Olympics, the FIFA World Cup Brazil 2014, and a handful of Super Bowls. Gong earned a Bachelor of Science in Business Administration: Marketing and Minor in International Business from San Francisco State University, and an MA in Sport Management from the University of San Francisco where she was the 2011 Pat Gallagher Fellowship recipient.
---
Eddie Maisonet
Senior Editor for ESPN
Image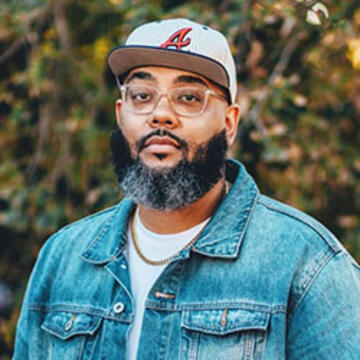 Eddie Maisonet currently serves as a senior editor for ESPN, focused on combat sports coverage (UFC, boxing, and WWE) for their digital editorial group. They produce content focusing on live-event coverage, analysis, and feature storytelling throughout the year. Maisonet is also an adjunct professor at the University of San Francisco's Sport Management master's program. He teaches "Digital Strategy in Sports Media" which helps students find ways to survive and thrive in a constantly evolving industry that drives the content sports fans consume on a daily basis. Maisonet holds degrees from Langston University (B.A. Organizational Management, '05) and the University of San Francisco (M.A. Sport Management, '16). He is a member of Alpha Phi Alpha, Fraternity Inc., the National Association of Black Journalists, and The 100 Black Men of America. He is a native of Lawton, OK. and currently resides in Los Angeles, CA. He is an unabashed Russell Westbrook apologist, a mofongo specialist, owns over 100 hats, and lives by Reggie Jackson's famous quote, "I am the straw that stirs the drink."
---
Andrew Koehler
Business Affairs Executive, WME (William Morris Endeavor)
Image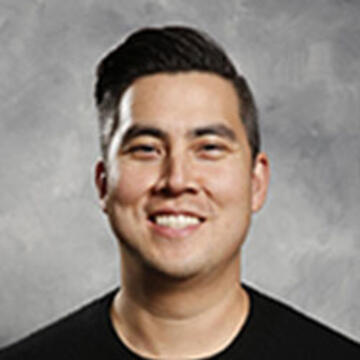 Andrew Koehler is Business Affairs Executive with WME, a leading global entertainment and media agency that is part of the Endeavor network. He previously served as Counsel for Sharks Sports & Entertainment, the parent company of the San Jose Sharks, San Jose Barracuda, SAP Center at San Jose, Oakland Ice Center, and Sharks Ice facilities in San Jose and Fremont. Growing up in Pasadena, California, Koehler developed a lifelong love of sports through playing soccer, baseball, and running cross country and track. Having completed his undergraduate degree at Amherst College in Massachusetts and a year of law school at Emory in Atlanta, he went on to complete his JD at the UCLA School of Law. Though he has lived across the country, Koehler remains a diehard Dodgers fan. He began his career as a litigation associate with Winston & Strawn LLP. He then decided to pursue a career in sports and joined Cohort 40 of the University of San Francisco Sport Management Program.
---
Chris Lee
Senior Vice President, Head of Sponsorships, and Experiential Marketing at U.S. Bank
Image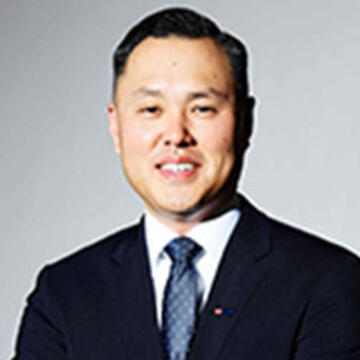 Christopher Lee has enjoyed a successful 20+ year career in the sports and entertainment sponsorship industry. A well-respected industry leader, Lee is one of the few brand-side sponsorship experts that can activate a three-pronged approach to sponsorship marketing. Lee was recognized for his career efforts as a member of the SportsBusiness Journal's 2019 Forty under 40 class. During his tenure at U.S. Bank, Lee has developed a new experiential marketing team and leads the corporate events team that oversees all major internal and external events for the bank. Lee recently completed a very successful activation of the Super Bowl at U.S. Bank Stadium and NCAA Men's Final Four. Prior to joining U.S. Bank, Lee was the Director of Brand Partnerships and Social Engagement at San Francisco-based Esurance. And before that, he was an integral member of the sponsorship, sales, and marketing team at the pre-championship Golden State Warriors. Lee also serves on the Board of Directors of Juma Ventures, an non-profit organization based in San Francisco whose mission is to break the cycle of poverty by paving the way to work, education, and financial capability for youth across America. Lee received his bachelor's degree in Communications at San Diego State University, and a MA in Sport Management at the University of San Francisco.
---
Stacy McCorkle
Former Senior Director, Community Relations, San Francisco 49ers
Image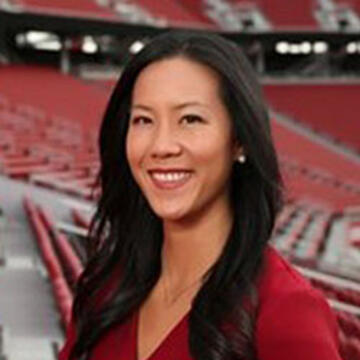 Stacy McCorkle served as the Senior Director of Community Relations for the San Francisco 49ers. She was the driving force behind the 49ers community outreach efforts for players, their families, team ownership, front office executives, and staff — formulating the vision and programming for their partnerships with community-based organizations. In her role, she directed over $2.5 million in social justice funding, oversaw over 100 events, programs, and activations annually, and influenced thousands of hours of service throughout the Bay Area each year. During her tenure with the team, the 49ers were awarded 2015 ESPN Humanitarian Awards Sport Team of the Year and 2017 Beyond Sport Team of the Year. With nearly 20 years of experience in the social impact sector, her career has included nonprofit, sports commission, and agency roles. She holds an MA in Sport Management from the University of San Francisco and a BA in Communication from the University of California at Davis, where she was a Division I gymnast, two-time All American, and USA Gymnastics Collegiate National Champion on the Balance Beam.
---
Waukeen Q. McCoy
President & CEO of Genuine Sports Group
Image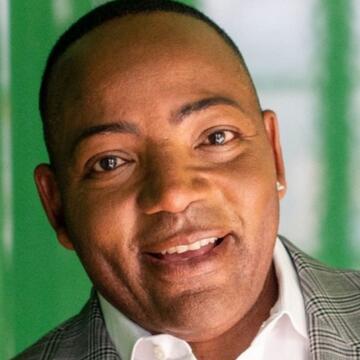 Mr. McCoy is the President and CEO of Genuine Sports Group, which is a sports and talent agency he founded in 2012, representing athletes in the National Football League, National Basketball League, and Major League Baseball. Mr. McCoy also represents musicians and actors in the entertainment industry. In addition to his work at Genuine Sports Group, he is also the CEO of McCoy Law Firm, P.C. in San Francisco, established in 1993 which handles employment and civil rights cases. Mr. McCoy is also a former member of the Board of the YMCA San Francisco, Urban Services. Mr. McCoy has a J.D. from the University of California, Hastings College of Law, and a B.A from San Francisco State University. Mr. McCoy was appointed by the Honorable Mayor Willie Brown, Jr. as the City and County of San Francisco's Ethics Commissioner to regulate and pass regulations for city-wide employees and elected officials in San Francisco from 2002 through 2006. Mr. McCoy received a proclamation from San Francisco Mayor Willie Brown, naming September 1, 2000, Waukeen McCoy Day. Mr. McCoy defended marriage equality for same-sex couples before the California Supreme Court in In Re Marriage Cases. He also was part of the legal team that won one of the nation's largest discrimination verdicts, for $132 Million against the parent company of Wonder bread and successfully represented a group of predominately Black women in a discrimination case against the Napa Valley Wine Train, the multimillion-dollar case received national attention.
---
Lagen Nash
Chief Revenue Officer at Misfits Gaming
Image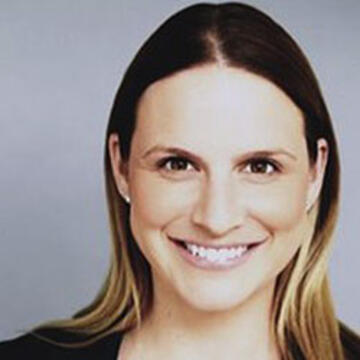 Currently serving as Chief Revenue Officer at Misfits Gaming Group (MGG), an Esports organization, Lagen Nash develops and leads a global team that defines brands and partnership opportunities that leverage the power and unstoppable force of Esports, a billion-dollar emerging industry. Prior to MGG, Lagen began her career in 2009 at FOX Sports in the Regional Sports Networks business. She quickly was promoted to sales roles across the FOX organization including the FOX Collegiate Properties, a new business entity she helped build from the ground up. This led to another start up at FOX — The Global Solutions team. Here she worked across multiple sectors partnering with CMOs of iconic brands like SoFi, American Airlines, and HP to arrive at out-of-the-box solutions that leverage the power and global appeal of FOX properties across the 21st Century FOX portfolio. While at Fox, Lagen helped launch the "Women of FOX Sports", was head of the Partnership Committee during its second year of operation, and served on the board. She was also active in WISE, Women in Sports and Events. In 2021, she received the prestigious distinction of becoming a SportBusiness Journal Game Changer. Lagen earned her undergraduate degree in Political Science and International Relations from the University of California, San Diego and her MA in Sport Management from the University of San Francisco. An award-winning debater throughout high school and an avid traveler, Lagen participated in the University of Virginia's Semester at Sea while an undergraduate at UC San Diego.
---
Lisa Fahey
President & Chief Strategy Officer at FanCompass
Image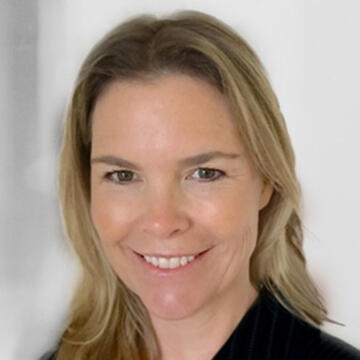 Lisa Fahey is the President & Chief Strategy Officer at FanCompass. Lisa has over 25 years of management experience, starting her career at Kraft Foods Group in 1994. Lisa then went on to co-found Six O'Clock Solutions, Inc. in 2000. After some time with PepsiCo, she returned to the food industry as the VP of Brand Management at Annie's Inc. from 2006 to 2010. Lisa joined FanCompass in 2016 as Chief Marketing Officer and EVP Operations, and joined the Board of Directors in 2020. Trusted by clubs and leagues across the NBA, NFL, MLB, MiLB, NCAA, USL, NLL, Motorsports, and esports among others, FanCompass drives digital revenue for sports properties of any size, in any league, and from anywhere around the globe.
---
DeShá Runnels
Vice President of Media, AdResults Media
Image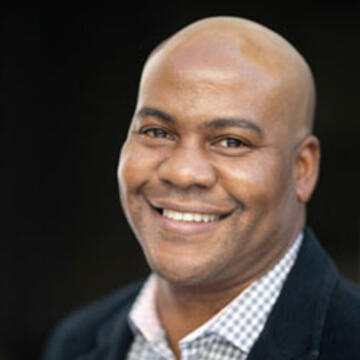 DeShá Runnels, a graduate of the USF Sport Management Program landed his first gig in the sports industry at the University of Southern California Athletic Department while still attending classes. During his 13 years working both inside the USC Athletic Department and for its Corporate Sales arm, USC Sports Properties, he established himself as a trusted collaborator in highly competitive markets with a deep understanding of the national media landscape and how to use it. Runnels then led the integrated sales team for The Dan Patrick Show & The Rich Eisen Show where he was tasked to generate revenue and consumer engagement via creative partnerships within the show's content. That led to his current role as Vice President of Media at Ad Results Media where he leverages audio storytelling to identify profitable business opportunities across a range of enterprises and customer segments to drive both top line growth and bottom-line results for his clients. Runnels received his BA in Rhetoric and Communication from the University of California, Davis where he was a three-year starter for the football team. Coincidentally, he met his wife, Michelle, while attending Cohort 4S of the USF Sport Management Program, so the program has a very special place in his heart!
---
Cassie Zebisch
reBUILD20
Image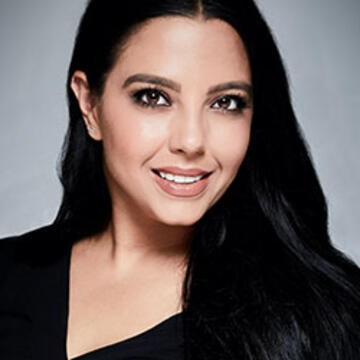 Cassandra (Cassie) is the Co-Founder & Principal of reBUILD20 since July 2020, an events and production services company that focuses on helping entertainment and live event companies develop strategies with specific awareness to COVID-19 protocols. Zebisch also leads CMZPR, a full-service public relations and management company. Prior, she served as Senior Director of Communications for AEG (2008-2020), the leading sports and live entertainment company, where she worked on several iconic events including two NBA Championship Parades, two NHL Stanley Cup Championship Finals and parades, NBA All-Star Games, and other large-scale special events. Prior to joining AEG, she worked with the Los Angeles Angels in the stadium operations and event department. Zebisch earned her MA in Sport Management from the University of San Francisco and a BA in Communications from San Diego State University while competing on the women's water polo team.
Sport Management
Advisory Board

Begins Work
Learn more about the founding and aims of the recently launched Sport Management Program Advisory Board.