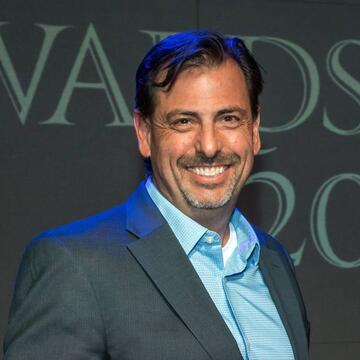 Academic Director
Full-Time Faculty
101 Howard St., Suite 430
Biography
Dr. Rascher has taught sports economics and finance, business research methods, and master's project. As President of SportsEconomics, his clients have included organizations involved in the NBA, NFL, MLB, NHL, NCAA, NASCAR, MLS, PGA, WTA, media, sporting goods and apparel, professional boxing, mixed martial arts, minor league baseball, NHRA, AHL, Formula 1, Indy Car racing, American Le Mans racing, Premier League Football, NASL, women's professional soccer, professional cycling & swimming, endurance sports, Indian Premier League, ticketing, facility development, IHRSA, youth sports, music, as well as the FTC, IRS, EEOC. He has authored articles for academic and professional journals, book chapters, and a text book in the sport management and economics fields, has been interviewed hundreds of times by the media for his opinion on various aspects of the business of sports, and has given over fifty presentations at professional and academic conferences. Dr. Rascher has served on the editorial boards of the Journal of Sport Management, Sport Management Review, International Journal of Sport Finance, and the Journal of the Quantitative Analysis of Sports.
Expertise
Sports Economics
Sports Finance
Sports Valuation
Sports Antitrust
Appointments
Academic Director, Sport Management
Chair, Arts Council
Chair, Curriculum Committee, Sport Management Program
Education
UC Berkeley, PhD in Economics, 1997
Prior Experience
Assistant Professor, University of Massachusetts
Adjunct Professor, Northwestern University
President, SportsEconomics, LLC
Partner, OSKR, LLC
Awards & Distinctions
Outstanding Antitrust Litigation Achievement in Economics - American Antitrust Institute, 2021
Lifetime Achievement Award - Applied Sport Management Association, 2019
Research Fellow - North American Society for Sport Management, 2009
Selected Publications
Financial Management in the Sport Industry, with Matt Brown, Mark Nagel, and Chad McEvoy, Routledge, Inc., 2021.
Variable Ticket Pricing in Major League Baseball, with Chad McEvoy, Mark Nagel, and Matt Brown, Journal of Sport Management, 2007.
Does Bat Day Make Cents?: The Effect of Promotions on the Demand for Baseball, with Mark McDonald, J. of Sport Management, 2000.
The NBA, Exit Discrimination, and Career Earnings, with Ha Hoang, Industrial Relations: A Journal of Economy and Society, 1999.