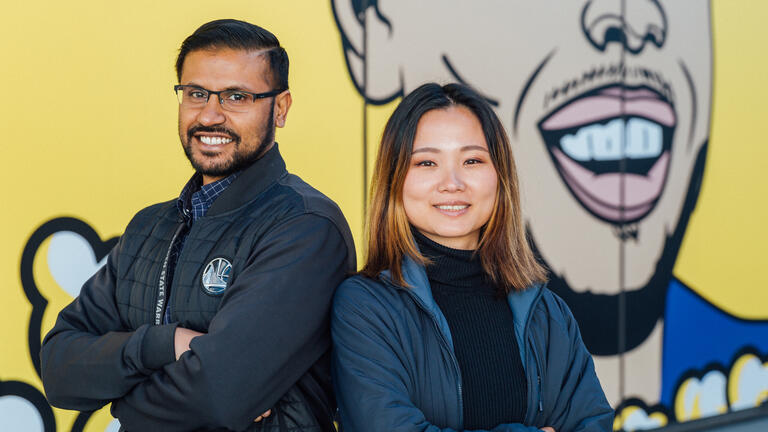 Sport Management, MS
Careers
With a network of over 2,500 alumni working in the United States and throughout the world, we help you find USF Sport Management graduates all over the sports industry. Our alumni work in executive, administrative, and support positions in organizations ranging from professional sports to nonprofits.
Where Are They Now?
We have a diverse group of alumni who are leaders in the sport and fitness industries and are a valuable resource to the program and its students.
Top Employers of USF Sport Management Alumni:
Golden State Warriors
University of San Francisco
UC Berkeley
SF Giants
Stanford University
Oakland A's
University of Southern California
Las Vegas Raiders
San Jose Sharks
SF 49ers
San Diego State University
It's amazing how many USF alumni I've networked with during my career. You never know who can help you along the way.
— Anish Patel, Class of 2006, Public Relations Manager, Golden State Warriors