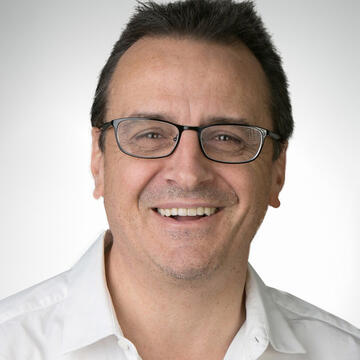 Biography
A professor at the USF since 1997, Dr. Howell was the first full time professor hired into the Sport Management Master's program where he has taught numerous courses that focus on the intersection of sport, culture and commerce. He has since held multiple roles at the institution. In 2010 he was part of a three-member Interim Athletic Director team that oversaw all operations of USF's Athletic Department. He is currently the NCAA Faculty Athletics Representative, a member of the Athletics Oversight Board, and sits on the Executive Council of the West Coast Conference. He is also a member of the President's Commission on Heath Education initiatives at USF.
Professor Howell has extensive industry experience having consulted with both profit and not-for-profit organizations on business operations, product development, employee continuing education, corporate social responsibility and strategic philanthropy. Most notably, from 1997-2008 he developed the award winning philanthropic initiatives for Western Athletic Clubs, a health club and sport resort corporation with facilities throughout the western United States. Until 2008 Western Athletic Clubs was owned by Atlantic Philanthropies, a charitable foundation created by Chuck Feeney, co-founder of Duty Free Shoppers, the world's largest duty free retail chain. Governed by Chuck's philosophy of "Giving While Living", and reporting directly to Chuck on the corporate giving initiatives, Professor Howell allocated millions of dollars to international and national agencies focusing on exercise and healthy aging, disease prevention and child health. Atlantic Philanthropies, which plans to close its doors in 2020, completed its grantmaking at the end of 2016. Over 35 years, they invested a total of $8 billion in promising programs and people throughout the world.
In 2008 Professor Howell received the USF St. Ignatius Award, the highest University award given to the faculty person that best personifies the meaning of service to his community, profession and university. In 2013 he received USF's Innovation in Technology award for his work in developing online and digitally driven education.
In 2015, Professor Howell was awarded an Honorary Fellowship at Bangor University, his alma mater in Wales, for services to Sport Science. 
Appointments
NCAA Faculty Athletic Representative
Executive Council, West Coast Conference
Education
PhD, University of Illinois, Urbana-Champaign
MS, University of Washington, Seattle
PGCE, Bangor University, Wales
BA, Bangor University, Wales
Prior Experience
Interim Athletic Director Team, University of San Francisco
Awards & Distinctions
Saint Ignatius Award, University of San Francisco, 2008

Innovation in Technology Award, University of San Francisco, 2013

Honorary Fellowship, Bangor University, for services to Sport Science