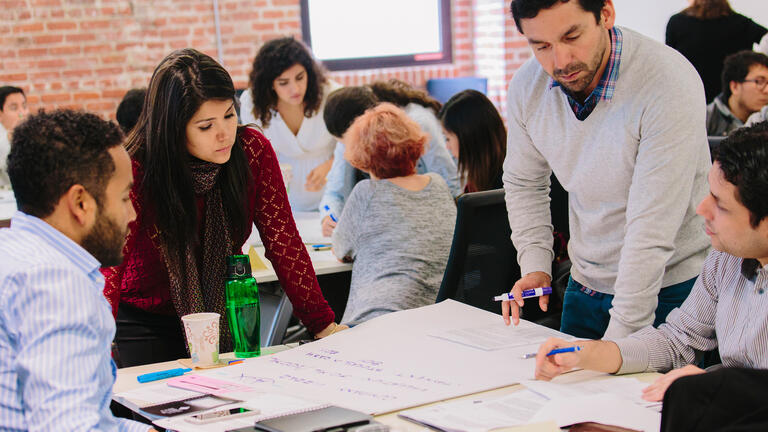 GRADUATE ADMISSION
Financial Aid
A graduate education is a significant investment in your future. There are financial aid opportunities available for students. The following information describes funding resources that may be useful to your graduate studies.
U.S. citizens and U.S. permanent residents are eligible for a federal Stafford loan of $20,500 for each year of graduate studies. In addition, the federal Grad PLUS loan program covers remaining tuition and living expenses.

Apply for U.S. federal student loans (Stafford and Grad Plus) through FAFSA as early as possible. The loan process takes up to 8 weeks. You can accept all, part or none of the federal loan offered to you.

There is no FAFSA deadline for graduate students; FAFSA deadlines apply only to undergraduate students. The FAFSA code for USF is 001325.

Each graduate program in the College of Arts and Sciences offers a limited number of partial scholarships. Program scholarships range from $1,000 to $15,000. All applicants, U.S. and international, are considered for these scholarships at time of admission consideration. A separate application is not required. If you receive a scholarship or teaching/research assistantship, you are notified in your admission letter.

The Biology and Chemistry programs offer full-tuition scholarships to all students. These scholarships do not cover living expenses, books, student health insurance or other non-tuition expenses. Both programs also offer teaching assistantships for most students which help cover living expenses.

The following programs offer a limited number of assistantships:

USF participates in the Yellow Ribbon Program for U.S. veterans. Veteran Affairs determines the number of slots available for each university, and several Yellow Ribbon awards are available each year for graduate students in the College of Arts and Sciences.

The university offers a significant number of student jobs on campus. Both U.S. and international students are eligible for student employment and can apply for these jobs once enrolled at the university.
Return to USF on a

Double Dons

Scholarship
Continue your USF journey in one of our graduate programs — at a reduced tuition fee.