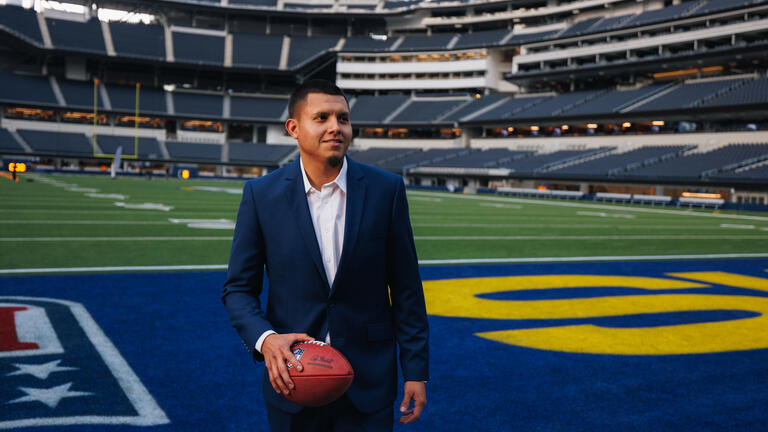 Sport Management, MS
How to Apply
The program starts in July (summer) at the San Francisco and Orange campuses, and in January (spring) at the San Francisco campus.
The Spring 2024 application is open (San Francisco Only): Round 2 priority application date is October 1st, 2023.
The Summer 2024 application is open (San Francisco and Southern California): Round 1 priority application date is February 1st, 2024.
Future Admission Rounds
Summer Admission - SF & Orange
Spring Admission - SF only
Round 1: February 1
(priority consideration for scholarships)
Round 1: September 1
(priority consideration for scholarships)
Round 2: March 1
Round 2: October 1
Round 3: April 1
Round 3: November 15
Round 4: May 15
 
Application Instructions
The application process is entirely online. Please complete and/or upload all of the items listed below to your application account. There is no need to mail items to our office.
All applicants will be notified via email when a decision is available to be viewed in your online application account.
Bachelor's Degree

A Bachelor's degree in any field is required.
A 2.75 cumulative GPA or higher is preferred for admission. Applicants with a GPA below 2.75 may be considered on a case-by-case basis. We encourage applicants who are below the 2.75 GPA requirement to contact a program director at sminfo@usfca.edu.

Test Requirements

The GRE is not required.
For international applicants, an English Language exam score (TOEFL, IELTS or PTE) is required.

Transcript (Academic Record)
Upload a copy of your transcript from each university and college attended. Transcripts from any transfer schools and study abroad programs must be submitted since Bachelor's Degree institutions typically do not list transfer and study abroad courses with grades. If still enrolled in your Bachelor's program, submit a copy of your transcript showing in-progress courses. If admitted, an official transcript with proof of graduation is required. USF undergraduates upload their unofficial transcripts for admission review and do not need to send an official USF transcript.
Statement of Purpose
A three-to-five page, double-spaced, typewritten document that describes your personal, academic, and professional reasons for pursuing a Sport Management MS, and for choosing USF's program. The statement should relate your workplace experiences and sports backgrounds to your goals.
Resume or CV
Your resume or CV should include relevant extracurricular activities during your undergraduate studies, work experience, and any sport industry experience (including playing, teaching, coaching, management, and administration). You can also list certifications in sports and fitness, honors that you have attained, sports leadership experience, and relevant outside interests.
Letters of Recommendation
Two letters of recommendation letters from individuals who can attest to your competence and academic ability to succeed in this graduate program. Ideally, one letter addresses your academic abilities while the other letter references your potential for professional growth in a sport management career. Follow the instructions in the online application to provide the contact information for your recommenders. You may submit your application before your recommenders upload their letters.
International Applicants
There are additional items and instructions for international applicants.