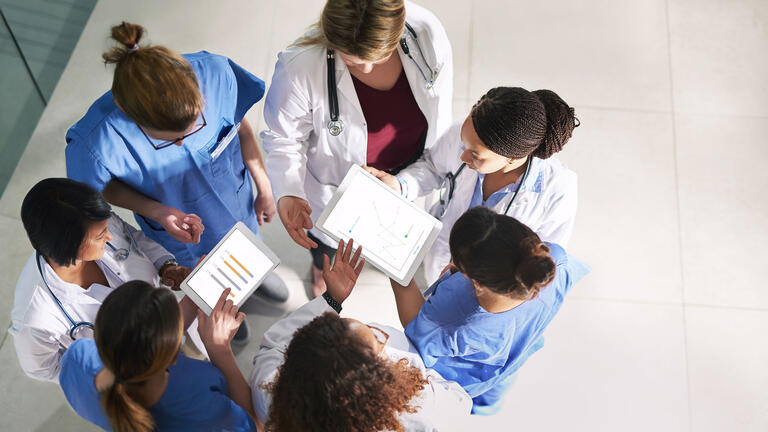 Digital Health Informatics, MS
The MS in Digital Health Informatics program prepares you for a career in the dynamic world of digital healthcare, encompassing mobile health (mHealth), digital therapeutics, telehealth, and application of advanced analytics to healthcare.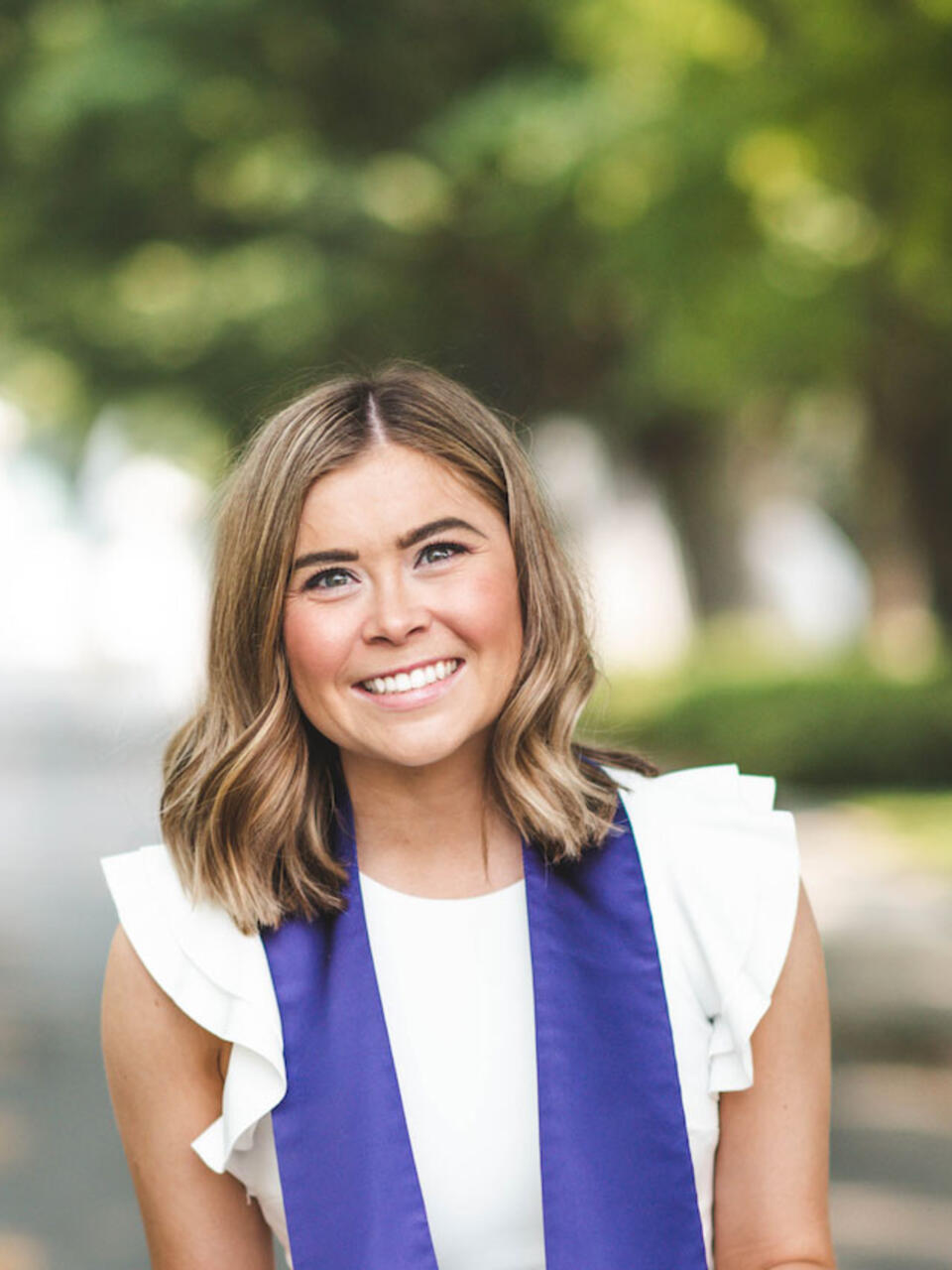 Lindsay Maher '23
Current MSDHI Student
Working on a project in healthcare technology has the potential to change the world by enhancing the availability of healthcare, improving the integrity and equity of healthcare research, as well as improving the experience of patients and healthcare workers across the world."
Lindsay Maher '23
Current MSDHI Student
Program Highlights
Our program includes courses that develop student skills in: conceptualizing and designing digital health solutions; health care solutions assessment; programming and biomedical data analysis and visualization; machine learning; nonlinear signal analysis; and advanced statistical methods. 
We offer domain-specific courses in global health informatics, mental health informatics, consumer health informatics, and digital health entrepreneurship (including startups fundraising), which attracts professionals in leadership positions within the healthcare ecosystem and thereby creates an interprofessional environment.
All students interact in core courses that cover the complexities of health data ontologies, security and privacy of health data, clinical decision support systems, electronic medical records (EMRs), interoperability, and user-centered design (UCD).
Opportunities for digital health entrepreneurship incubation are also offered within the healthcare ecosystem in Silicon Valley and beyond. 
Our graduates have an impressive aggregate job placement rate of 95%, and have found exciting and challenging opportunities in large hospitals, medical centers, research institutions, startups, government health agencies, and global health organizations.
Digital Health Informatics also uses mathematical, scientific, technological, heuristic, and cognitive methods for modeling and solving complex and heterogeneous problems. In the program, you'll develop an understanding of the ways in which information (meaningful data) is converted into knowledge (justified belief) and be able to develop theories that further biomedical research and improve healthcare delivery systems.
Leadership
The MS DHI prepares you for innovative, ethical, and entrepreneurial leadership in digital health informatics through experiential learning —it focuses on leadership, not computer coding. It gives you an invaluable professional exposure in the San Francisco Bay area and Silicon Valley ecosystems.
Networking
The MS DHI helps connect students with the San Francisco Bay area and Silicon Valley ecosystems. Students get the chance to meet guest speakers from such ecosystems who come to classes to talk about their institutions or startups and the projects they are working on. Such programmatic networking design creates collaboration opportunities for students and guest speakers in the form of internships, joint publications, advice or full-time opportunities.
Diverse Colleagues
As part of the MS DHI program, you'll learn with a select cohort of professionals who come from around the world to experience Silicon Valley's innovative culture from here. Semester long projects are created by interdisciplinary teams of students with clinical, administration and technical backgrounds.
Small Classes
The MS DHI program has small class sizes of 15-30 students, and our cohort system means that collaboration and cooperation are more than just leadership ideals we teach—they are fundamental to the  program design.
Working Professional Friendly
The MS DHI program is delivered hybrid synchronous (online and in-person). Students take part in classes that meet once a week. Some weeks are in person, others are online.  This helps students better manage their time while enjoying the advantages of both delivery modalities online and in-person in USF's beautiful San Francisco campus. 
STEM Designated
The MS DHI program is a designated STEM program (science, technology, engineering, and math). Employers are known to value employees with a STEM designated education. Eligible international students may apply to work in the United States for additional time via the Optional Practical Training (OPT) benefit and OPT STEM extension.
There are no upcoming events at this time.
Digital Health Informatics, MS
Digital Health Informatics, MS
2130 Fulton St.
San Francisco, CA 94117