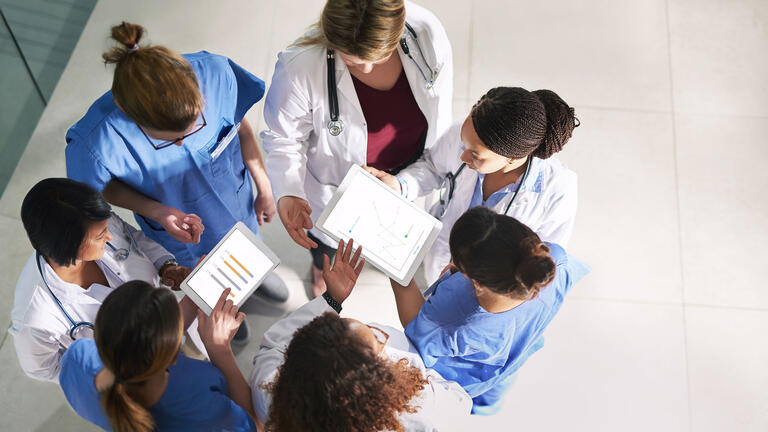 Digital Health Informatics, MS
Advisory Board
The Masters of Science Digital Health Informatics (MS DHI) advisory board provides strategic advice, recommendations and support to the program's leadership, faculty, staff, students and alumni. The board is built with digital health practitioners from established institutions and from the fast moving digital health ecosystem in Silicon Valley. Some of the board contribution to the program includes;
 

Curriculum development, educational initiatives and alignment with fast moving digital health informatics, technology and innovation industry;
Digital health workforce needs assessment and development;
Partnership development, engagement and industry/academia connectivity;
Processes, best practices and assessments guidance;
USF MS DHI events and lectures participation and leadership;
Student mentorships and support. 
Advisory Board Members
Image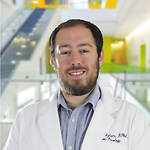 Alon Witztum, DPhil 
Dr. Alon Witztum is an Assistant Professor at the UCSF Department of Radiation Oncology. He received his DPhil in Oncology from the University of Oxford, UK and completed his residency at UCSF. He leads his research group – CADDI Lab – in Clinical Automation and Data Driven Insights and serves as Director of the IMRT QA Program at UCSF, and sits on the Clinical Advisory Board of RaySearch Laboratories. His research interests are in toxicity/outcome modelling and clinical automation. He explores these themes using machine learning, scripting, and data science techniques. Academic Achievements: DPhil, Oncology at University of Oxford, MMP, Medical Physics at University of Pennsylvania, and BSc MPhys, Physics at University of Warwick.
Image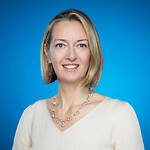 Ileana Facchini, MBA
Ileana Faccini works at Genentech and is a Global Business Operations and Management Leader who drives effective and efficient execution in highly complex and matrix organizations. She has 18 years of experience in business operations and program management for multinationals in Senior Manager and Director roles with multi-levels management responsibilities of cross-functional teams. Ileana is a community-building leader who designs and implements scalable operations through strong leadership, quality management, and operational delivery. Professional Experience: Genentech (present), Bracket, Bio-Rad Laboratories, Merrill Lynch Investment Managers. Ileana has a BA from USF, B.A. and MBA from 'Luigi Bocconi University' (Milan, Italy).
Image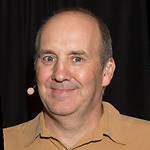 Matthew Holt, MS 
Matthew Holt is the founder of The Health Care Blog and (with Indu Subaiya) the Health 2.0 conferences (now owned by HIMSS). He has worked for renowned forecasting (IFTF) and polling (Harris) organizations, conducted several ground breaking in-depth studies about many aspects of health care, and delivered several keynote addresses all over the world. He is also on the board of the Society for Participatory Medicine and has advised over 25 startups navigating the health care world. Mathew has an MS, Health Services Research from Stanford University and BA, SPS from the University of Cambridge.
Image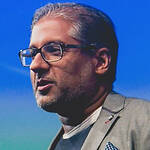 Balaji Gopalan
Balaji Gopalan is Co-Founder and CEO of MedStack (CIX Top20 / TechCrunch Disrupt pick / CATA award winner). He is also a mentor for Founder Institute, Biomedical Zone, TechStars, H2i. Balaji led Platform for Nymi, supporting partnerships with global brands to drive secure convenience and personalization into everyday interaction with technology, and developed, launched and supported the global Developer Program as a key company executive in its early stage. He developed Desire2Learn's platform and ecosystem strategy, fostering product partnerships that innovate in education, launching the company's app store and platform roadmap. Balaji has also developed mandates and portfolio strategy, and sourced and hired direct world-class managers for Product and Program organizations at several companies. Specialties: digital health, data privacy, market planning and strategy, platform and developer ecosystems, product requirements, business process design, product positioning, strategic partnerships, portfolio management, leadership and change, and organization design. Balaji has an MBA, Marketing from Queen's University and a BASc, Mechanical Engineering from the University of Toronto. 
Image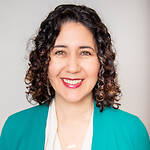 Kim Jacoby, PharmD
Kim is currently a Senior Clinical Product Specialist at Komodo Health. Previously, she was a Drug Interactions Editor for the Epocrates service at athenahealth. She has been an experienced licensed pharmacist for 20 years practicing in various settings: hospital, retail, management, education, and long-term care. She is also a Certified Professional Life Coach, and has been a consultant on various projects within medication management, health IT, and clinical pharmacy. Kim has an MS in Health Informatics from USF.
Image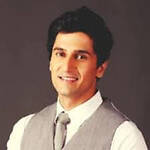 Rohan Handa
Rohan Handa is currently the Director, Strategic Partnerships at Socure, a real-time predictive analytics platform combining artificial intelligence (AI) with vetted data sources to deliver the most accurate ID verification, and fraud prediction solution on the market. Socure is a unicorn (valued at over USD 1 Bn) startup backed by Accel Ventures, Synchrony Ventures, Santander, and several other top tier venture capital firms (VCs).

Prior to it, Rohan was responsible for running BBVA's Venture Studio and Incubator in the US and Europe, building, investing, and managing early-stage startups. He also led several whitespace projects to build a decentralized platform for financial services, and with IDEO to build new business models around the future of mobility.

Rohan spent four years as a management consultant at Ernst & Young (EY) working with large global companies in the US and Southeast Asia around their business operations, digital, product roadmap, pricing, and mergers and acquisitions (M&A)strategy. Rohan has been guest speaker in blockchain and the future of digital assets at the Elev8 Conference in Las Vegas (USA), the future of cryptocurrency at the World Cryptocurrency Summit in Moscow (Russia), and about corporate venturing at Techfin Asia Summit in Seoul (South Korea). In addition, he invests and is an advisor to multiple early-stage ventures building products for financial health, education, and fintech, and are backed by some of the leading venture capitalists in Silicon Valley.
He holds a BS in Mechanical Engineering from Purdue University and an MS in Industrial Engineering from the University of Southern California (USC).
Image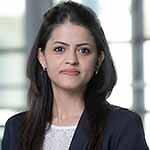 Supriya Cotra Prabhakar 
Supriya Cotra Prabhakar is currently serving as a Digital Health Expert responsible for imparting healthcare informatics knowledge and experience to the Digital Health team at Access Health International. She is also leading the Social Entrepreneurship Accelerator and Market access program for Access Health where she has been mentoring 40+ startups in the healthcare Eco space.

She is also serving as a Technical Expert at the WHO Digital Health Technical Advisory Group and Rooster of Experts. She has about 16 years of experience in Healthcare Technology, spanning Southeast Asia, India, United Kingdom, United States, and International Organizations. She has led large-scale digital health transformation projects and has been an advocate of health data standards. She is extremely passionate about healthcare interoperability. She has worked at all levels of healthcare delivery engaging with the grassroots level; by building technology solutions for frontline health workers to developing clinical decision support systems for clinicians and providing insightful recommendations for policymakers in the ministry of health.
She holds a Bachelor of Engineering degree in Medical Electronics from VTU-India, a master's degree in International Health Management from Imperial College London, UK, and a Master's degree in Health Informatics from USFCA.
Advisory Board Member and Chairperson
Image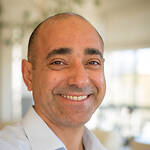 Freddie Seba
Program Director Seba is a serial tech entrepreneur, experienced global corporate executive, innovator, and educator at the intersection of fintech and digital health. He draws his teachings from over twenty-five years of practice in both tech-driven large multinationals and Silicon Valley startups in highly regulated industries, and from a rigorous education at Yale's and Stanford University's graduate programs. He has been teaching in the Master of Science in Health Informatics program since spring 2017. His courses include Global Health Informatics, in collaboration with the Massachusetts Institute of Technology (MIT) Division of Health Sciences, and Technology HST 936: Global Health Informatics to improve quality of care. Freddie has a Masters in International Policy Studies (IPS) from Stanford University and an MBA in from Yale University.
Expertise: Digital Transformation, Technology Innovation, New Business Models, Digital Health, FinTech and BigTech, Global Ecosystems.