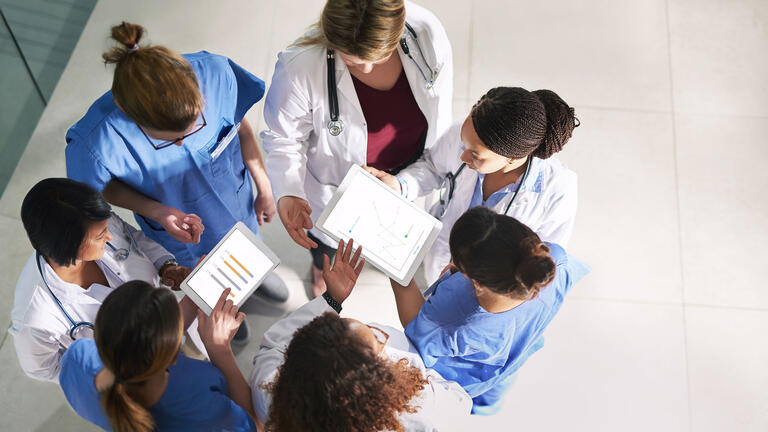 Digital Health Informatics, MS
Program Overview
The MS in Digital Health Informatics (formally known as the MS Health Informatics) is a rigorous program at the intersection of technology, biomedical science, analytics, and clinical practice.
Students gain a broad knowledge of the rapidly evolving digital healthcare landscape and deep understanding of healthcare data. They will also gain the skills to conceptualize and develop digital health informatics solutions including data capture, processing, storage, and distribution. 
Program Delivery
Students can complete this program in three (3) to six (6) semesters with a total of thirty-six (36) units total, including up to (4) units of required electives.
Students take introductory courses on digital health and informatics the first semester (Fall) and go on to deeper courses in the Spring semester.
The program offers professional, student-friendly schedules (evenings courses, online and projects).
A four (4) course certificate is available for students interested in advancing their knowledge of health and biomedical informatics.
Program Highlights
The program has particular strength in digital health, data analytics and clinical informatics. 
Courses relevant to Health Data Analytics include advanced methods in analytics, machine learning, and advanced statistical modeling.
Courses related to Clinical Informatics include digital health entrepreneurship, consumer health informatics, and global health informatics (COVID-19).
Students may also explore opportunities in public health informatics, and for those with nursing or medical backgrounds, clinical leadership and nursing informatics.
Elective courses chosen within the School of Nursing & Health Professions are subject to change.