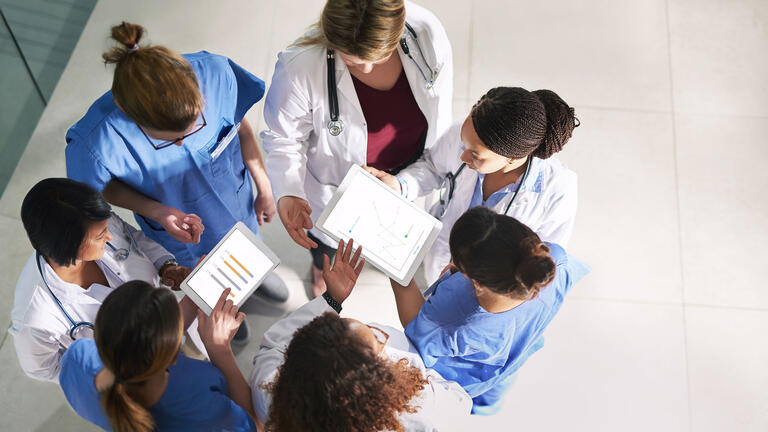 Digital Health Informatics, MS
Clinical Informatics Executive Certificate
The Executive Certificate in Clinical Informatics is intended to meet the needs of students who desire a deep introduction to health and biomedical informatics for professional careers, but do not need a master's degree or do not wish to commit to a full master's level program.
Application Deadline
Fall: June 1
Location: San Francisco - Main Hilltop Campus
Ideal Candidates
The application requirements and process are the same as the degree program. Please visit Admissions for details.
As a student interested in pursuing this certificate, you may fall into one or more of the following categories:
You are a clinician, such as a nurse or physician, and want a rapid and deep immersion in the field in order to move into a clinical informatics or nursing informatics position in a hospital or medical center where you already work.
You are a computer science or engineering student with a strong quantitative background who works with, or would like to work with health data.
You are a hospital administrator or executive who oversees departments that include clinicians and IT specialists. Our certificate program will allow you to speak the language of these groups.
You would like as much training in health informatics as possible but are unsure if you can commit to a full master's program.
You are planning to apply to medical school, a graduate program in nursing or another clinical field, or a PhD program in a field related to health and biomedical informatics.
Certificate Curriculum
Four courses chosen from the core or elective courses offered in the master's program are required for the certificate. Selected relevant courses in the School of Nursing and Health Professions may be substituted with approval of the program director. You may also choose to take any of the more advanced electives offered in the Digital Health Informatics program if you meet the prerequisites.
School of Nursing Admission & Aid