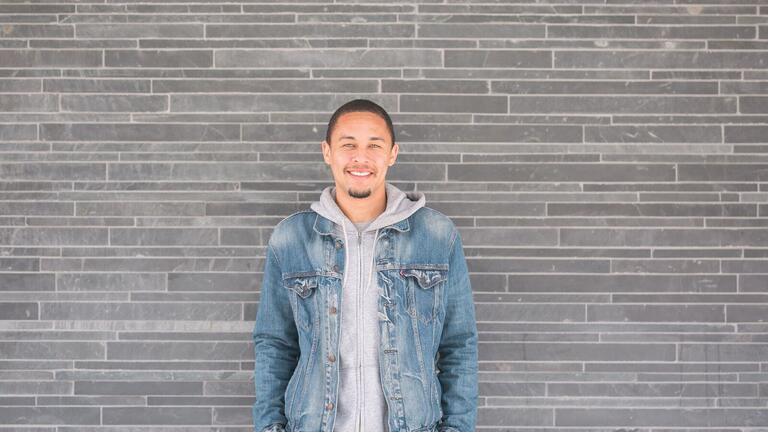 School Counseling with Credential, MA
Fieldwork Experience
A partnership of fieldwork and classroom learning forms the core of the program. Students begin their fieldwork in schools during a first semester traineeship class and complete the fieldwork requirements during four semesters of fieldwork classes under the supervision of an experienced school counseling background PPS-credentialed instructor.
USF School Counseling Practicum and Traineeship Requirements
During the course of the school counseling program, USF trainees will complete a minimum of nine hundred (900) hours of practicum and traineeship. One hundred (100) of these hours will be acquired through Practicum (by the fall semester of first year) and a minimum of eight hundred (800) hours will be acquired through Traineeship (80 hours in Fall semester year 1, and each subsequent semester at 250 hours per semester). Trainees are required to complete a minimum of one hundred (100) hours of practicum experience prior to obtaining traineeship hours. That is, a trainee may not begin counting hours towards fieldwork/traineeship until the prerequisite one hundred (100) hours of practicum experience are completed.
The California Commission on Teacher Credentialing (CTC) requires that trainees complete a minimum of nine hundred (900) hours of supervised field practice performing the functions of school counselors in a K-12 public school setting. Traineeship begins after successful completion of Practicum observation hours (80 at school placement site), and 20 hours of course-embedded practicum experiences addressing counseling skills and other specialized training.
All practicum and traineeship placements must receive program approval. Trainees are required to commit to a full academic year at their site. First-year is at either the elementary OR middle school level, and second-year is at the high school level.
Practicum Experiences
Trainees begin completing course-embedded practicum experience in their first semester at USF, completing 20 hours of practicum experiences in their courses. Practicum experience in the field is also completed in the fall semester of their first year in the program for a total of eighty (80) clock practicum hours. The fieldwork practicum experience is in a K-12 public school where they will shadow and observe an experienced school counselor, become oriented to the school culture, participate in school-based meetings and activities, observe classroom instruction, learn school and community-based programs and resources. The additional 20 hours course embedded practicum experiences include school counseling skills role plays, risk assessment training and other specialized course trainings.
Traineeship (Courses: Traineeship I, II, III, IV)
Traineeship provides the opportunity for school counselors-in-training to learn and practice the functions of school counselors in school counseling and guidance domains, under the supervision of a credentialed school counselor in the field. The program requires school counselors-in-training to complete the following traineeship requirements:
The 800 hours of traineeship must be experiences with K-12 students in public schools under the supervision of a credentialed school counselor who holds a valid PPS credential in school counseling (minimum 2 years of experience as a school counselor, and completed training in school counseling supervision).
Traineeship hours must be gained in two of three distinct school levels (elementary OR middle in the first year of the program, AND high school in the second year of the program).
Trainees need to be available at least 15 hours per week over the course of at least three (3) days in order to successfully complete the traineeship requirements. These hours must occur during the traditional hours during which a school counselor is employed (e.g., cannot have all hours in an afterschool setting). It is important to note that the minimum hours and/or days a school site needs may differ. It is the trainees' responsibility to understand the hours and days that a potential site requires. Trainees are responsible for ensuring enough hours at each grade level.
Fieldwork Placement Continuity, Commitment Expectations, and Requirements
Trainees are required to make a commitment to their fieldwork site for one academic year. The site agreement between the school site and the trainee creates a professional relationship in line with an arrangement between the University of San Francisco School Counseling Program and the school district.
Fieldwork Experience And Course Sequence
Trainees completing the masters in School Counseling with PPS Credential are enrolled in practicum and traineeship courses throughout the program as they are concurrently in the field acquiring the required field experience as put forth by the CTC. The chart below provides a sequence through which trainees take required practicum/traineeship courses and obtain fieldwork hours.
Fieldwork Course and Hours Sequence Chart
Year 1
Semester
Course
Minimum Hours Completed at Site
Fall
PPS Traineeship I
80 hours of field practicum
50 Traineeship hours
Spring
PPS Traineeship II
250 Traineeship hours
Note: 20 hours of practicum are completed through course-embedded practicum experiences in summer and fall year 1 courses
Year 2
Semester
Course
Minimum Hours Completed at Site
Fall
PPS Traineeship III
250
Spring
PPS Traineeship III
250