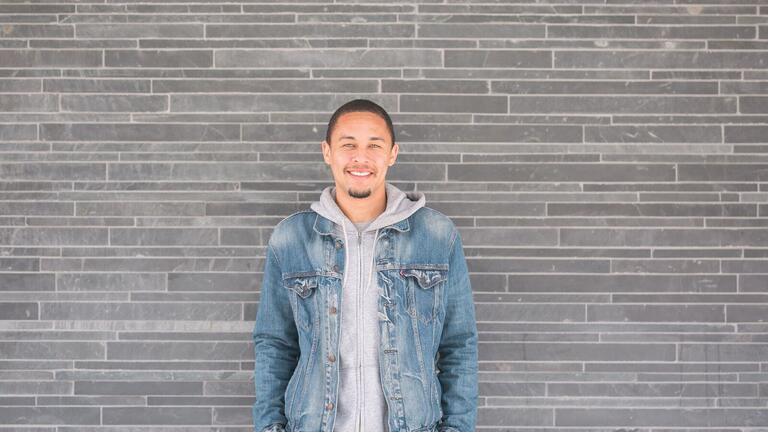 School Counseling with Credential, MA
Scholarships & Aid
Social Justice Scholars
School counselors have great potential to be transformative change agents who collectivize with urban schools and communities to harness students' cultural strengths. This scholarship is awarded to School Counseling graduate students who demonstrate outstanding dedication and vision for equitable conditions in urban schools. The award is given in the form of an hourly wage for completed fieldwork.
Criteria: Student must demonstrate
• previous and current experience in community service and engagement;
• commitment to developing partnerships with under-resourced youth in school contexts; and
• plans to conduct fieldwork in a diverse public school in high-need community.
Application Process: Submit online application.
Deadlines: Fall – Aug. 1; Intersession – Dec. 1; Spring – Dec. 1
Priority Areas: Bilingual and Lesbian, Gay, Bisexual, and Transgender (LGBT) issues and concerns are the social justice priority areas for this funding cycle:

Bilingual Priority Area: There are at least 112 languages spoken in the San Francisco Bay Area. We believe that the bilingual/multilingual school counselors possess important cultural assets (such as languages spoken) that have the potential to support students, their families, and a successful school environment.
LGBT Priority Area: The purpose of this area is to encourage and advance LGBT scholarship within the field of school counseling. This award will be given to a School Counseling graduate student with a demonstrated commitment to LGBT issues within school-based settings.
School Counseling Program Class Representatives
Two second-year students will be selected to serve as School Counseling Class Representatives under the Graduate Assistantship funding. The award is given in the form of an hourly wage during the fall semester of their second year at USF. Students will be selected based on the following criteria:
Class Representatives must demonstrative the following:

outstanding dedication to the School Counseling Program
effective leadership qualities
creative program development skills
strong commitment to social justice

Class Representatives are responsible for working with the Program Coordinator to ensure program needs are met. Duties may include, but are not limited to, the following:

meeting in-person with the Program Coordinator between one (1) and four (4) hours per week, depending on assignment
tasks related to establishing social justice initiatives
organizing student community-building events
assisting with first year orientation professional development events
attending program events for faculty and students
collecting alumni data information
maintaining social media accounts and SCP board

Application Process: Student must submit a SOE Graduate Assistantship Application. Please be certain to copy and paste your résumé, as well as a Project Description consisting of two (2) single-spaced paragraphs clearly outlining ideas for the following academic year:

one social justice initiative meant to make an impact in schools and/or communities
a year-long plan to maintain a sense of community among SCP students

Application Deadlines
Application, résumé and essay must be received by the following dates to be considered for the corresponding semester
Intersession and Spring: November 30
Summer: March 30
Fall: April 30
Research Scholarship in Ethnic Identity, Coping & Mental Health
Research Assistant to conduct research on topics related to academic development, immigration, racism, poverty, coping, identity, and mental health among Asian American and Pacific Islander youth and their families. The award is given in the form of tuition remission of 3 credits during the fall semester of their second year at USF.
Responsibilities include literature searches and summaries, survey development, coding, data collection, and data entry. Experience in SPSS 19.0 and in conducting literature searches is required. Verbal and written fluency in an Asian or Pacific Islander language is desired but not required. Research scholars receive an hourly wage for four hours/week of work during the academic year.
Applicants should submit their résumé and 1-2 paragraphs describing their research interests and previous experience to Dr. Christine Yeh.
Research Scholarship in Social Justice Orientation & Educational Outcomes
An hourly wage is offered to a graduate research assistant in the School Counseling Program for the fall semester. Areas of research include themes related to social justice orientation development in youths, the development of critical consciousness of systems of oppression, and transformational resistance. Other themes of research may include school cultural climate, bilingualism, and other cultural factors associated with the educational achievement in Latina/o students.
Research activities/schedule is four hours/week during the academic year. Research experience and activities may include, but are not limited to, literature searches, summarizing articles, organization of research information, writing, transcribing and coding qualitative data, quantitative data entry and analysis using statistical packages such as SPSS.
Applicants should submit their résumé and a two-paragraph essay describing their research interests and/or experience. Applications are due by the end of the spring semester and should be submitted to Dr. Pérez-Gualdrón.