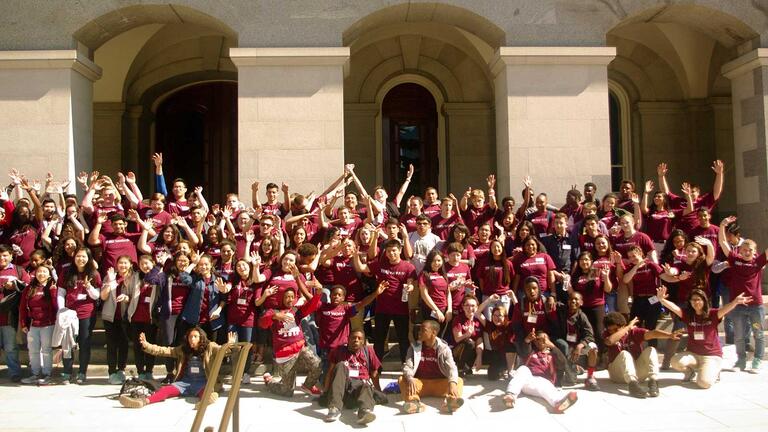 COLLEGE ACCESS PROGRAMS
Educational Talent Search
The Educational Talent Search (ETS) program identifies and assists youth in San Francisco from disadvantaged backgrounds who have the potential to succeed in higher education. The program provides free academic, career, financial aid counseling, and college application assistance to its participants and encourages them to graduate from high school and continue on to and complete their postsecondary education. ETS has served the city of San Francisco since 2016.
Target Schools
The program serves the following schools:
Martin Luther King, Jr. Middle School
350 Girard Street, San Francisco, CA 94134
Visitacion Valley Middle School
1971 Visitacion Valley Avenue, San Francisco, CA 94134
Phillip and Sala Burton High School
400 Mansel Street, San Francisco, CA 94134
College Prep Services
All services are free, no cost to you or your family.
Your connection and participation will be recognized by colleges when applying and may contribute to a positive consideration for your admissions.
6th - 11th Grade
A-G Academic advising for required college admissions courses
Field trips to visit colleges & social/cultural experiences
Advising for career and college exploration and planning
Summer enrichment activities or connections to valuable summer internships and programs
11th Grade Additional Services
College major and campus selection advisement
ACT/SAT Test Prep Workshops (Spring)
12th Grade College
SAT/ACT Test Prep & Fee Waivers
College Application Completion Assistance
College Essay Assistance
FAFSA Completion Assistance
Over $500 in fee waivers for college applications and admissions testing
ETS Scholarships