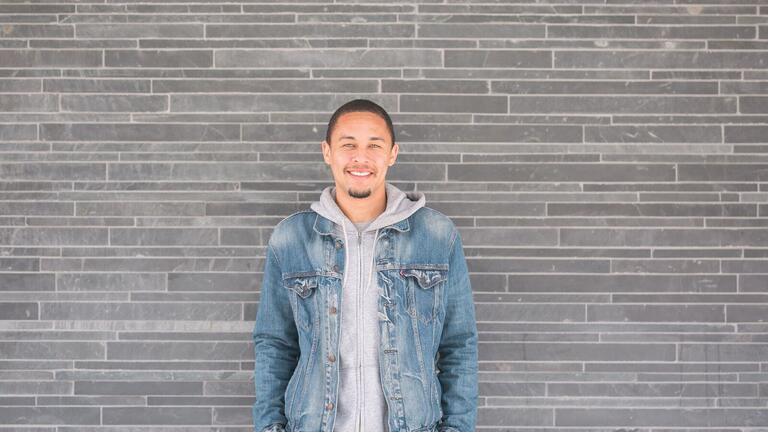 School Counseling with Credential, MA
Faculty
Department Chair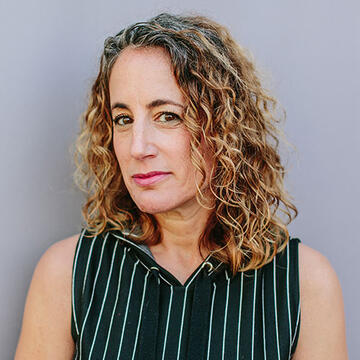 Education 030
Professor Bussolari is an associate professor in the counseling psychology department, who teaches in a clinically focused program with students who are earning graduate degrees in marriage and family therapy and professional clinical counseling. She has published in numerous journals and edited books on the topics of grief — specifically pet loss, chronic illness, and positive coping.
A licensed practicing psychologist in California since 2006, Professor Bussolari has worked as a school...
Education
:
University of San Francisco, Psy.D. in Counseling Psychology
University of Massachusetts at Boston, M.Ed. in Counseling Psychology
University of Massachusetts at Amherst, M.A. in Psychology
Expertise
:
Bereavement
Trauma
Human Animal Bond
Life Transitions
Full-Time Faculty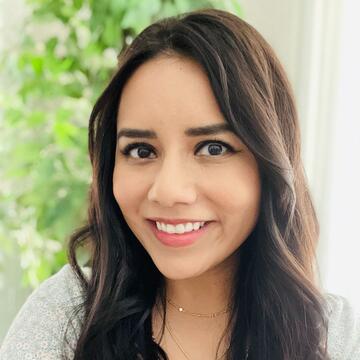 Professor Murrieta is a doctoral candidate in Counselor Education and Supervision at Oregon State University. Her research and professional interests include advocacy and counseling undocumented populations, DACAmented students, first-generation students, multicultural counseling and social justice, as well as school counselor education and bilingual counseling. Professor Murrieta is credentialed as a school counselor in Nevada and California.
Education
:
Oregon State University, PhD in progress
University of Nevada Las Vegas, MEd in School Counseling
California State University of Los Angeles, Bachelor of Arts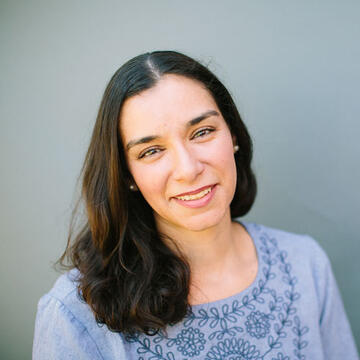 Dr. Leyla Pérez-Gualdrón is an associate professor of the Department of Counseling Psychology at USF. She holds a licensure in psychology from Universidad Católica Andrés Bello, Caracas, Venezuela. During her training in Venezuela, she provided mental health services and counseling in a variety of settings, including inner city schools K-12. She has a master's degree and a PhD in counseling psychology from Boston College. She has conducted group interventions in school settings such as a...
Education
:
PhD, Counseling Psychology, Boston College
MA, Counseling Psychology, Boston College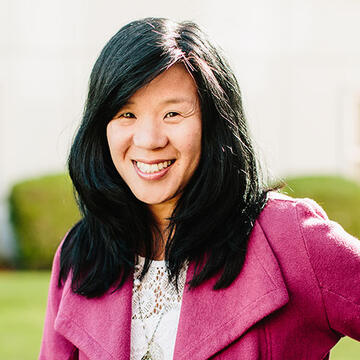 Education 25
Christine Yeh is professor of counseling psychology at the USF School of Education, and recently completed a 5-year term as co-director of the USF Center for Research, Artistic, and Scholarly Excellence (CRASE). Her research and service focuses primarily on developing, implementing, and evaluating culturally responsive school and community based programs for historically targeted communities.
Professor Yeh has received numerous grants and fellowships to support her research including a 5-year...
Education
:
Stanford University, PhD in Counseling Psychology
Harvard University, EdM in Human Development
Swarthmore College, BA in Psychology
Expertise
:
Asian American and Pacific Islander youth
Qualitative and indigenous research methods
Multicultural school counseling and college access
Racism and stereotypes
Part-Time Faculty

Ling Busche received double undergraduate degrees in Elementary Education and Fine Arts at the University of Nevada, Las Vegas, then went on to earn a Masters of Arts in School Counseling at the University of San Francisco. As a product of public school herself, she was passionate about pursuing a career in the school system.
Over the past 13 years, she has worked in different roles within the educational arena. She started out as an elementary school teacher, then pursued the world of after...

A New York City native, Jeanmarie has lived in the Bay Area for almost thirty years. She holds both a BA and MA in Psychology and is a licensed Marriage Family Therapist. Jeanmarie has worked in a variety of mental health settings primarily focusing on adolescents, young adults, adults and families. She is currently in private practice in Palo Alto.
In addition to private practice and teaching, Jeanmarie has a keen interest and practice in Mindfulness Based Stress Reduction and Mindful Self...
Education
:
MA, Counseling Psychology, California Institute of Integral Studies, San Francisco, CA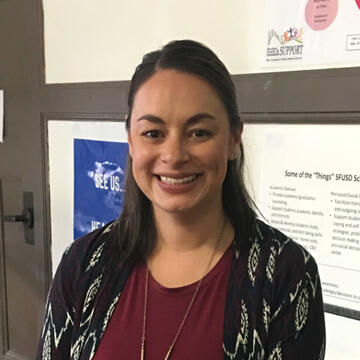 Mariana Chavez-Picazo is a native of San Francisco and a product of the San Francisco Unified School District (SFUSD) public school system. She received a bachelor of arts in liberal studies at San Francisco State University and a master's degree of arts/PPS credential in counseling psychology from the School of Education at the University of San Francisco. Prior to counseling, she worked in youth development for five years providing programs to youth ages 6-18 in the areas of health education...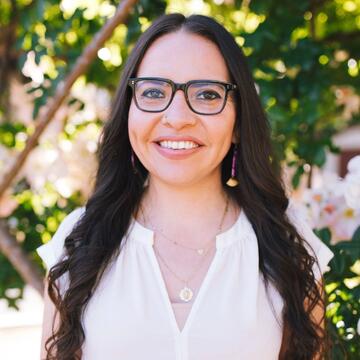 Zeyda is a Licensed Professional Clinical Counselor. She received her Bachelor's Degree in Raza Studies and Sociology from San Francisco State University. She received her Master's of Arts in Counseling Psychology from the University of San Francisco and focused on the School Counseling and Clinical Counseling dual track. Zeyda was trained as a community organizer through Center for Third World Organizing in Oakland and has utilized those skills to support youth and families to navigate systemic...
Education
:
University of San Francisco, MA, Counseling Psychology
San Francisco State University, BA, Raza Studies and Sociology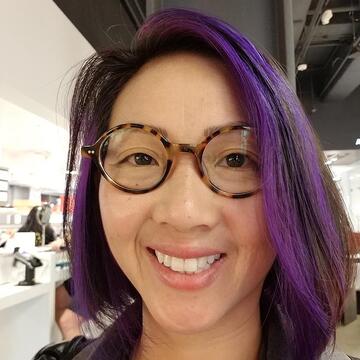 Mimi received her Bachelor's degree in Mass Communication from the California State University, Hayward. She received her Master's degree in School Counseling, with an option in Marriage and Family Therapy, from the California State University, East Bay. Before working as a middle school counselor, Mimi worked with adolescents with mental health and substance abuse issues, at Thunder Road Treatment Center, as a Marriage and Family Therapy Intern. Mimi emigrated from Vietnam and grew up in...
Education
:
Bachelor's degree in Mass Communication from the California State University, Hayward
Master's degree in School Counseling, with an option in Marriage and Family Therapy, from the California State...

Mrs. Karolyn K. Palmer is a licensed Marriage and Family Therapist (#38766) and a Credentialed School Counselor. She currently is a School Counselor at Monte Vista High School in Danville, California and is a psychotherapist at Lafayette Family Counseling. She focuses her private practice on providing children, adolescents, and adults individual, family, and group psychotherapy. In her nineteen years of professional experience, she has gained specialized knowledge and training in the areas of...
Education
:
MA, Counseling Psychology, University of San Francisco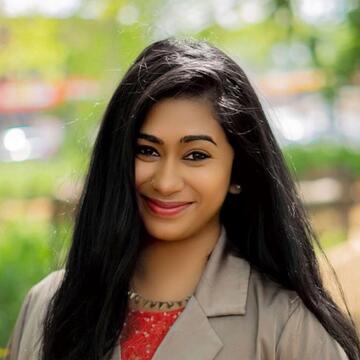 Dr. Shankar immigrated to the United States in 2014 to pursue her dream of expanding her knowledge related to working with underserved, underrepresented, and marginalized communities. As a child of a disabled parent, her clinical and research interests are closely tied to family systemic perspectives of disability. She also served as a speaker at the American Association for Family Therapy's systemic conference where she introduced her ideas of incorporating stronger disability dialogue into the...
Education
:
Virginia Tech, Ph.D. in Human Development and Family Science (MFT Specialization), 2021
Syracuse University, MS in Clinical Mental Health Counseling, 2016
Martin Luther Christian University, PG...
Expertise
:
Disability sciences
Marriage and family therapy
Clinical supervision
Issues of diversity, equity, and inclusion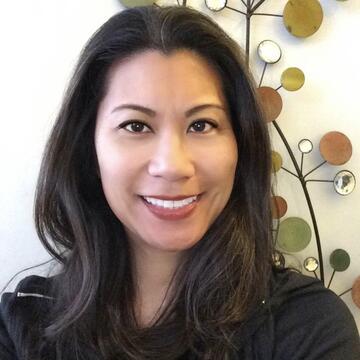 Education 023
Professor Uhler has over two decades of experience in community mental health. Her experience includes managing an adolescent alcohol and drug treatment program, overseeing after-school programs for at-risk youth, and facilitating groups on racial identity and the immigrant experience. She specialized in providing support for victims of crime, specifically child abuse and domestic violence.
Professor Uhler is the program coordinator for the Marriage & Family Therapy (MFT) program in the...
Education
:
University of San Francisco, MA in Counseling Psychology
Francisco State University, BA in Clinical Counseling
Expertise
:
Marriage & Family Therapy (MFT) licensure
Professional Clinical Counseling (PCC) licensure
Collaborative counseling